D E H R A D U N P L U S

Police orders inquiry into exam for posts of SI
Dehradun, February 15
A CBCID inquiry has been ordered into the examination of the police department in Tehri district in which seven candidates were allegedly facilitated to take the examination in a separate room.
Team India gets musical boost, courtesy Doon band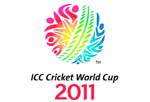 Dehradun, February 15
With just a few days left for the World Cup to begin, cricket fever has gripped Doon. Need proof: Some successful denizens have come together, formed a band and released a song to charge up the Indian cricket team.
It takes 4 state buses to go from Doon to Mussoorie!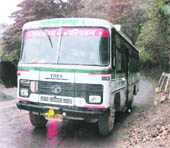 Mussoorie, February 15
Commuters from Dehradun going to Mussoorie had a harrowing time as the state roadways bus they were travelling in broke down in the middle of the road. The driver of the bus got stuck at Kolhukhet, midway to Mussoorie, when its gear box stopped working.

One of the three state roadways buses that broke down during its journey from Dehradun to Mussoorie.