PUNJAB

HARYANA

JAMMU & KASHMIR

HIMACHAL

REGIONAL BRIEFS

NATION

OPINIONS

LETTERS

BUSINESS

SPORTS

WORLD

Every Wednesday & Saturday

College teachers warned against private tuitions
Srinagar, March 1
The administration has decided to strictly implement the ban on college teachers for taking private tuitions. With a view to reviewing issues related to the regulation of private tuitions and coaching centres in the Valley, a high-level meeting was convened by Dr Asgar Samoon, divisional commissioner, Kashmir.
Winged guests set to bid adieu to Kashmir
Srinagar, March 1
With a rise in mercury, flocks of pochards, mallards, shovellers and other winged visitors are gearing up to bid adieu to the famous Hokersar Bird Reserve here and head back to their summer homes in Siberia, China and Japan. Thousands of them had made Jammu and Kashmir their home in the harsh winter.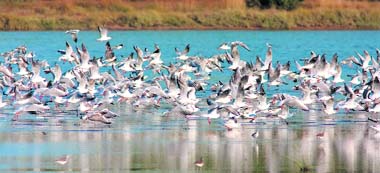 Pak outcry part of anti-India campaign
February 26, 2011
Ration scarcity stares Jammu residents in the face
February 23, 2011
Omar orders high-level probe
February 19, 2011
Rights panel seeks fresh probe
February 16, 2011
Army turns to locals for info on militants
February 12, 2011
Hi-tech gadgets to help curb ration pilferage
February 9, 2011
They approach their end sans medicare
February 2, 2011
Soz, Azad Cong factions to test strength
January 29, 2011
All eyes on Lal Chowk
January 26, 2011
PDP corners govt on price rise
January 22, 2011