PUNJAB

HARYANA

JAMMU & KASHMIR

HIMACHAL

REGIONAL BRIEFS

NATION

OPINIONS

LETTERS

BUSINESS

SPORTS

WORLD


Curbs on felling trees on farmland go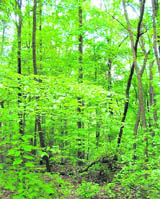 Chandigarh, April 7
The state government has taken a major decision to give further boost to agro-forestry in the state. It has removed restrictions on cutting trees of certain species so that farmers can grow them on their fields and cut them as per their convenience. Earlier, the growers had to seek permission from the Forest Department to cut trees of these species even if they stood on their land and had been grown by them. Seeking permission was a tedious and time-consuming process.

Over Rs 1217.95 cr saved by judicious power purchase
Chandigarh, April 7
The Haryana Power Distribution Corporations saved over Rs 1217.95 crore during 2010-11 by purchasing power judiciously from all sources.
UHBVN to upgrade distribution system
April 5, 2011
Panel to decide quota for Jats soon: CM
April 1, 2011
Rs 500-cr schemes for Assandh
March 29, 2011
MDU mulls change in re-evaluation norms
March 25, 2011
Protection homes for runaway couples
March 22, 2011
Quota stir stumps Jat politicians
March 18, 2011
Rohtak cops to create welfare fund
March 15, 2011
Now, academic awards on sale
March 11, 2011
Gurgaon master plan to 'ruin' ecology
March 8, 2011
Graft emerges major political issue
March 4, 2011