Living heritage
Charandeep Singh takes a look at some family forts of Punjab and Himachal Pradesh, which continue to maintain their royal customs and traditions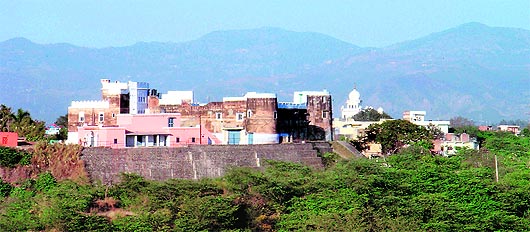 A view of the Bharatgarh Fort
Undivided Punjab's martial history and cultural heritage is chronicled in many forts that dot various parts of the state. Luckily, most of those who have inherited these stellar monuments are strong willed to preserve these heritage buildings. Gurjitinder Singh Virk (64) runs a fish farm at Sri Chamkaur Sahib.
B-school's film foray
A movie by students of the Indian School of Business is set to create some unusual equations and trends in Bollywood, writes Vandana Shukla
Move aside D-company. For, here comes the B-school to manage Bollywood. When a premier business school decides to land up in the big bad world of mainstream Hindi cinema, reasons have to be compelling. In this case, some future honchos are trying to define corporate responsibility, on screen.
A matter of pride
I salute young Canadian Punjabis who provide a reason for Indians to be proud of their roots, writes Sheeba Singh from Ottawa, Canada
Belonging nowhere and everywhere at the same time encompasses greatness in itself. Not only has it been an opportunity to learn about other cultures, but it has become a great chance to educate people, as I travel more. A quick glance at a coloured person in a predominantly white community renders inquisition.
The Lion King on TV
Disney Classic animation film, The Lion King, which premieres on Disney Channel on May 22, was the highest worldwide grossing film of 1994. Here are a few fun facts about the all-time favourite: