Riot of colour
A great fashion guru once said a good model can advance fashion by ten years. And advancing fashion by a decade were the lassie supermodels, adding the oomph factor to the collections created by students of INIFD. At the haute couture fashion show of the institute, the models did what they do best. Adding the extra zing to the outfits, they walked the ramp exuding confidence, complete with the right stilettos, the accessories and the tiny thin waists!

Dress Circle: Models walk the ramp in the dresses by young designers from INIFD Photos: Manoj Mahajan
Telly tales
Prim and proper, dressed in elaborate attire, makeup in place as the hairdo, when Mrs Kaushik Ki do bahuyein, walked in at Hometel, Chandigarh, on Thursday, they shared more than just about the Kaushik parivar.
Extra baggage
By being constantly worried about their weight, many women could actually be compromising with their career prospects, a survey has found. Conducted by Dove, the survey of 445 women found almost a sixth of women saying their lack of confidence due to their body shape impacts their working life.
Healing tone
What do you get when you combine the elaborate postures of yoga with the soothing strains of Indian classical music? A novel music therapy for the sick and the stressed, say two musicians of the Taj city who've just returned from the 13th World Congress of Music Therapy in South Korea.


Taste capital of India
There is nothing that works like a better stress buster than the pitter patter of the rain. The perfect embellishment with the rain is fried delicacies and nothing fits the bill, if they come in from the financial capital of India, Mumbai.
FIRED UP: Chefs busy creating delicacies at the street food festival at Taj. Photo: Pradeep Tewari


ITíS ROCKING
Lacking expression
Tai Tai Phish fails to give a facelift to the film Chillar Party. Ranbir Kapoor is the only saving grace of the song.
A fun number
It's a fun number. Ranbir Kapoor looks good as a tapori and has danced well but it has no fresh tune.
Flower Power
Behind the lens
Celina Jaitley: We have too many problems with Celina's look here. Those pale-blue lenses make her look terrible! Her legs look super sexy and the dress could have passed off as cute. If you look closely, you will notice that the buttons will pop any minute as it is very tight around the bust.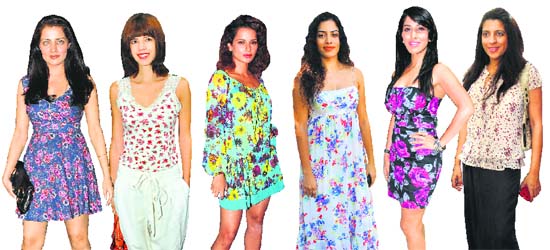 Floral faux pas: Celina Jaitley Well co-ordinated: Kalki Koechlin Kashyap Multi-hued: Kangna Ranaut Floral beauty: Sheetal Menon Pink panther: Sophie Flowery touch: Zoya Akhtar
Big screen lookalikes of stars
There are some TV stars who could easily be mistaken to be siblings of their big screen counterparts. We take a look at some leading actors who bear close resemblance to Bollywood actors. Join us as we spot the similarities.
Big B special on X-Factor
Superstar Amitabh Bachchan who will be back with the next season on Kaun Banega Crorepati on Sony on August 15, will be the special guest on X-Factor this weekend. Big B shot for the episode on Tuesday and donned a stylish black tuxedo but it was his interesting shoes with a bow that seemed to catch everyone's attention.


Top shot
Subhash Ghai's Whistling Woods International Film Institute has been ranked among the top 10 film schools in the world by Forbes Magazine. The institute celebrated its fifth anniversary and also held its convocation ceremony recently. The event was graced by Shabana Azmi, Yash Chopra, Khayaam Saab, and Ronnie Screwvala.


Flying high:

(Extreme right) Subhash Ghai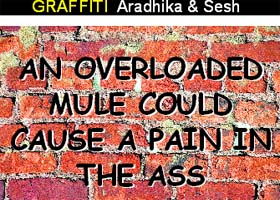 chatter box


new releases


astro turf


the year ahead