When some parts of a story are left to imagination, a few readers take it literally. From wondering 'what if' Harry Potter's parents had lived to imagining Mr Darcy's illegitimate son, a reader's imagination in fanfiction knows no boundaries…
Tales that never end
Pratiksha Thanki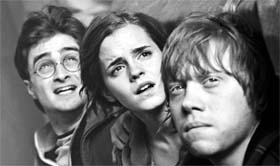 If Harry Potter brought the youth to reading books fanfiction inspires them to write
It is no longer a secret that J K Rowling left middle aged Harry Potter, Ron Weasley and Hermione Granger to drop off their children at the Hogwarts express in the epilogue of the seven part series, Jane Austen's Elizabeth Bennet and Mr Darcy walked off together in the sunset in 'Pride and Prejudice' while Amir and Hassan never get to reconcile on the pages of Khaled Hosseini's 'The Kite Runner'. These novels and many others from a variety of genre are obsessively loved by their fans. However, many readers are often left perplexed when their beloved characters do not meet the end they had anticipated. Some of them take matters in their own hands to give different direction to the characters while for some, writing fanfiction is simply a way of reliving their favourite literary moments.
Fanfiction isn't clearly defined yet, though the name itself seems self-explanatory enough. It often seems to be the basis for popular spin-offs, sequels and even parodies. What qualifies to be a spin-off and what remains mere fanfiction is a matter of many debates. The issues concerning plagiarism too hover around the published fanfiction frequently. However, the popularity and creation of fanfiction aided by easy publishing over the Internet has made this form of writing far more noticeable.
Technically, fanfiction remains to be the work of an admirer inspired from an original literary source. There is no financial gain involved in fanfiction unless the source literature is in the public domain and the spin-off is published professionally. A variety of spin-offs originating from Shakespeare, Mark Twain, Jane Austen, Lewis Carroll and many other masters have gone on to be successful in their own rights.
Imitation is flattery
Imitating the style of an established writer is not a new phenomenon in the literary world. However, professional writers only admit to the influence. John Dryden recreated Shakespeare's 'Antony and Cleopatra' right in the 17th Century in his own play 'All for Love'. Similarly, Lady Macbeth has found several takers for fanfiction and spin-offs through the ages. Jane Austen is another author who is still capturing imagination of the fans amidst many published parodies and fanfiction novels that include titles like 'Pride and Prejudice and Zombies' to 'Mr Darcy Takes a Wife'. These works of fans mainly aim to pay tribute to their favourite books and authors. The novels, plays and short stories that have been around for centuries have a huge number of fans who willingly look forward to reading the variations in the well accepted stories apart from enjoying them in their original form.
Earlier, fanfiction writing was limited to pulp literature or old classics, but it has gradually spilled over to the main stream now. This could partly have happened due to fanfiction's use as a brush up skill for future writers. Many creative writing courses and workshops are making Aristotle proud as their exercises include imitating the style of well-known writers. In this spirit, classroom exercise leads creative writing students like Tamara O'Neil to recreate Jhumpa Lahiri's short story 'A Temporary Matter' in her own vision as 'The Things They Now Knew'.
Whose copyright is it anyway?
As long as the writer doesn't make money out of the fanfiction, copyrighted material is open to fans to spin their yarns around and publish it online in an open forum. If the original writer or publisher has any objection to the content, the websites that follow a proper policy are bound to take it off. Several professional writers also end up in tight corners while publishing a book that has roots in an earlier published work. J D Salinger's 'Catcher in the Rye' recently gained legal victory over a Swedish writer Fredrik Colting for coming up with a sequel titled 'Coming through the Rye' to Salinger's 1951 classic revolving around teenage angst. However, several unofficial fanfiction pieces and sequels describing Holden Caulfield's future are floating around the net, attempting to pay homage to Salinger by imitating him in the virtual world without breaking the copyright law.
While Colting's book was banned in many parts of the world, several other works like Ellen Feldman's novel 'The Boy Who Loved Anne Frank', despite similar legal grey areas, has survived. Anne Frank is another favourite fanfiction subject as her short life presents a scope for imagining a hopeful future for her in millions of ways. Feldman's novel doesn't meddle with Anne's life but tells a fictional story of the imaginary future of Peter van Pels, another captive who lived with Anne in the Amsterdam annexe. On the other hand in the public domain there are several fanfiction writers who introduce Anne Frank to aliens who help her lead a peaceful life in the outer space. Logic and normal rules of fantasy take a back seat in such fanfiction but the number of such improbable stories, reader's response and their interaction makes one contemplate the cathartic nature of this subculture that helps young writers deal with such issues through their own imagination.
Net gain
The concept of being a part of a fandom online has changed the way readers appreciate a book. Fanfiction did exist in some form or the other since centuries but the Internet turned out to be a vital platform for its free online publication and popularity. There is also a dark side to it that leads genuine fans to obscene fanfiction. However, this isn't limited to mere fanfiction, anyone who has a considerable experience of being online learns to sift through such nuisance.
Due to interactive nature of the Internet, fans don't like to be left out anymore. Interaction is a big driving force in reading or writing fanfiction online. A big number of writers of the fanfiction are teenagers who adapt to it as a creative hobby. Many websites guide the enthusiasts through the experience and prompt them to contribute their own stories. There are fanfiction awards to aspire the writers to gain literary merit as well. The sense of community amidst readers and fanfiction writers also comes from the sense of loss they experience at the end of a series. However, they deal with it more innovatively and keep the stories going on literally.
Harry Potter - Immortalised
There is one story that the loyal online fan base is unwilling to let go off, the story of the boy who lived, Harry Potter. His story isn't only breaking worldwide box-office records at the moment; it also inspires the highest number of fanfiction stories. J K Rowling has been encouraging fans to indulge in this creative hobby and was reported to have found it 'flattering' to have thousands of fanfiction stories based on her world of Wizards. In fact she herself has floated a website called 'Pottermore' that will help the fans share their stories and interact with her and among each other. Indian fans are not far behind in this fray as one often stumbles upon a story set in Hogwarts School of Witchcraft and Wizardry where an Indian emperor pays a visit to scout wizard students for a scholarship where they visit India to learn unique Indian magic.
It is said that Rowling's books brought back a generation of children to the books. Looking at the number of fanfiction stories, she also inspired them to write. Harry Potter doesn't have a rival in the fanfiction world for now as fans are willing to stretch the story as far as their imaginations will allow. Such an impact indeed marks the scale of a literary work's success.
These days the number of fanfiction write ups springing from a published book is gradually becoming the benchmark of its popularity. From Anne Frank to 'Star Wars' to 'Twilight', the subject range of fanficiton writing is wide. Modern day readers seem to enjoy an endless story as after investing their time and emotions in a book and its characters, they continue to ponder over the imaginary possibilities. Naturally, many also believe that the stories should be enjoyed just the way they are. However, the literary subculture of fanfiction is definitely ready to make every story in the world an open-ended one.
Pratiksha Thanki is an author, researcher and blogger. She divides her time between India and Germany
Re-spin a yarn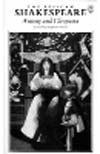 John Dryden's All for Love: Shakespeare's tragedy 'Antony and Cleopatra' was itself based on history and folklore of his time. However, Dryden's 'All for Love' was a self-proclaimed homage to the bard in the 17th century. It is also one of the precursors of the present day spin- off and fanfiction with literary merits.

Ellen Feldman's The Boy Who Loved Anne Frank: This isn't exactly fanfiction but it does derive content from Anne Frank's 'The Diary of a Young Girl'. When the writer visited Anne Frank's annexe in Amsterdam, she was misinformed about the whereabouts of Peter van Pels at the end of the World War II. Her imagination went into overdrive before she found out that Peter was dead at a concentration camp and she whipped up a fictional novel 'The Boy Who Loved Anne Frank' in 2005, an imaginary future in America after the war for Anne's companion in the annexe.

60 Years Later, Coming through the Rye: This supposed sequel to Salinger's 'Catcher in the Rye' revisits Holden in his 70s in the 21st century. It hasn't been an easy ride for the Swedish writer Fredrik Colting (also known as John David California), as Salinger made sure to take legal action against the book and stopped Colting from publishing the book the way he wanted to.

Pride and Prejudice and Zombies: This novel was born as a fanficiton and went on to become a successful book in 2009. Seth Grahame-Smith's parody introduces zombies to the world of Jane Austen and takes readers by surprise, indicating that the militia stationed near the country side had something to do with the undead and the Bennet sisters were trained in mortal combat.

Harry, a history: This non-fiction by Melissa Anelli examines the Potter-mania including the massive number of fanfiction it has generated and recounts living through the phenomenon.
Officially publishing a fanfiction book about Harry Potter or any book under copyright doesn't seem like a possibility in near future but fanfiction from all genres is available for free in the open forums online.