Reality bytes
Goes without saying, there will be eliminations, voting, bitterness, sweetness, blah-blah…yet another run-of-the-mill reality show? Perhaps not; clarifies the host Ambika Anand, "No. There's been no unabashed abusing like in other reality shows. We believe in being elegant, moreover, we don't want to send across the wrong message to the youth."


show time:

L-R) Ambika Anand and Alisha Walia

Sense & sensibility
Ritu Kumar, a pioneer of the Indian fashion industry who has proved her mettle with her ethnic Indian creations, says the fashion world may look rosy from outside but in reality it makes for a very difficult career.

style quotient: Ace desiner Ritu Kumar inside her studio




On creative lines
Paresh Parekh dons many hats — an actor, casting director, script researcher, assistant director as well as actor trainer, this NSD post-graduate is living life to the fullest. In Chandigarh on Thursday for a workshop — Acting in Animation — at Frameboxx-34, Paresh shares with us what life is like in the lesser-known gullies of Bollywood.



MANY FACETS: Paresh Parekh Photo: Vinay Malik




In vogue
Usually 19 is the age when the biggest problem in life is to complete the practical files and submit project reports. But for some, it's a different ball game all together. Like Deepika Sharma. Taking a break from her studies for two years, she did nothing but focus on what she loved the most.

It clicked: Deepika Sharma



Wine in this yard!
The mere thought of wine and cheese transports one to the airy vineyards of France. And bringing the true, rich culture of wine to the equally rich tradition of Chandigarh is the newly opened store - ICE Cube. Wooden interiors and barrels welcome one at the entrance.



Win(e)some!
While it is said an apple a day can keep the doctor away, a new study has suggested a couple of glasses of wine a day for middle-aged women to keep diseases at bay. A major study, which was launched in 1976, and involved 14,000 female nurses found the women, who took alcohol regularly throughout the week instead of on any single occasion, benefited the most.
Doc talk
Dress up your eyes
You are dressing up for a special evening. You have chosen your dress, shoes, jewellery and your coloured hair to create a sensational effect. But what about your eyes? Is it possible to have hazel eyes to go with your khaki shirt? It is, as you can now choose from coloured contact lenses to suit the occasion and your ensemble.


Bookmark
Graphic details
Amanat Mann, a young avid reader, shares the story behind her tryst with graphic novels. On your reading radar… The Secret of Chimneys written by Agatha Christie.

it's rocking
Soulful melody
Just when we thought that romance has gone out of fashion (courtesy all the rom-coms and action-packed films that minted money at the box office), here is a movie that promises a lot of mush and love. A still from Mausam
Starry Friday
Friday is a day of film releases. We love Friday mainly to catch the first day first show. Our top actors also look forward to Fridays to see how the audience has reacted. This year, a number of films are lined up for release and we ask our stars what films they are looking forward to.
PROMISING START:
Kangana
Triple treat:
Shah Rukh Khan
good Going:
Imran Khan
Expect the unexpected:
John Abraham

Vidya's sexy side
She has surprised some, she has shocked some… Vidya Balan's Dirty Picture trailers are truly a revelation. The actress will be playing Silk Smitha in the film, and is very excited about her sexilicious role. We got Vidya talking about her dirty role and more.

Bold and beautiful: Vidya Balan

The right talent
Naseeruddin Shah has been an actor for 35 years. He has got tremendous acclaim all these years and his versatility has always been noticed. His hands are full with plum projects even today. The veteran talks about his journey in filmdom.




Chandigarh's got talent too
A dance group from Chandigarh will perform in quarter-finals round of India's Got Talent Season 3, a talent show on Colors TV. The exuberant group of 14 vivacious dancers who call themselves The Showstoppers started with the initiative of dance enthusiasts, Abhinav Abrol and Tapvir Virk.

together they can: Member of The Showstoppers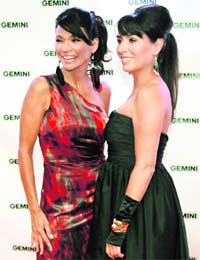 Two to tango: Actresses Michelle Thrush (L) and Carmen Moore from the TV series Blackstone pose on the red carpet at the 26th Gemini Awards in Toronto. — Reuters
Kim follows Beyonce
Newly wed Kim Kardashian says she's inspired by Beyonce's body and the inspiration helped her to have a curvaceous figure like her. The 30-year-old reality TV star, who is famous for her own bountiful back, feels the Best Thing I Never Had singer is absolutely gorgeous. "It's no secret that I'm a huge admirer of Beyonce. She has one of the best bodies in showbiz and it motivated me to work out. Kardashian admits George Clooney is her most-loved actor.
new releases
Mere Brother Ki Dulhan
Producer: Yash Raj Films
Director: Ali Abbas Zafar Rupees 25 crore project Mere Brother Ki Dulhan, a romantic musical comedy is a rip-off of an American film Dan In Real Life. Katrina Kaif, Imraan Khan and Ali Zafar (of Tere Bin Laden) star in this Yash Chopra production directed by debutant Ali Abbas Zafar. Ali Zafar and Ali Abbas are not brothers in real life.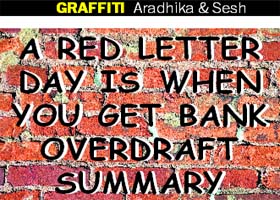 chatter box