Goodbye to pesky calls, SMSes
Telecom Minister Kapil Sibal to launch All-India service today
Girja Shankar Kaura
Tribune News Service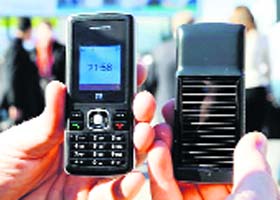 New Delhi, September 26
Come tomorrow and it would be the end of the road for telemarketing companies sending out unsolicited SMSes to mobile phone users in the country with Telecom Minister Kapil Sibal all set to launch the service. This is expected to provide respite to over 860 million subscribers.
'The Telecom Commercial Communications Customer Preference Regulation,' the service would give relief from pesky commercial calls and messages. It is an upgraded version of 'National Do Not Call (NDNC)' service launched earlier.
The 'National Do Not Call (NDNC)' number 1909 would become operational as Sibal would launch the All- India service.
According to the amended regulations, the violators would be penalised heavily and habitual offenders would also have their licences revoked.
"Relevant clauses of regulations have been amended and the regulations are being implemented from Sep 27, 2011," the Telecom Regulatory Authority of India (TRAI) had earlier said.
To avail the service, the customers will have to get themselves registered with the National Customer Preference Registry, earlier known as "Do Not Call" Registry. For registering under the fully blocked list, a customer may SMS 'START 0' to 1909
The regulations include fines ranging from Rs 25,000 to Rs 2.5 lakh for the defaulting companies.
Mobile phone users can opt for not receiving SMS in seven categories such as real estate, credit cards, consumer durables, banking and finance.
There is also the partially blocked category whereby one can opt to receive SMS on specific topics like healthcare, real estate, banking and automobiles.
Under the partially blocked category, consumers will not receive any commercial calls but only SMS for which one has opted for.
Under the earlier guidelines, 130 million subscribers had registered in the 'Do Not Call' registry. While this had brought down the telemarketing calls, unwanted SMS is still a major problem.
To add more teeth to the new guidelines, the Department of Telecom has made it mandatory for all telemarketing companies to use number series starting with '140'.
This will help consumers to know that the call is from a telemarketer by just looking at the incoming phone number.
On the first offence, a fine of Rs 25,000 will be imposed and a similar amount will be imposed on subsequent five offences after which the registration of the tele-marketer will be cancelled.
Disconnection of telecom resources of defaulting telemarketers and provision for blacklisting them had also been provided for in the Telecom Commercial Communications Customer Preference Regulation.