COLUMNS



THIS ABOVE ALL

TELEPROMPT

GOOD MOTORING

LIFE'S LESSONS

LEXICON

NETWATCH

FOR CHILDREN



CROSSWORD

RHYME TIME
Earlier Feature


TELEVISTA


AUDIO SCAN

Unfaithfully yours
Nonika Singh checks out if relationships can survive infidelity and whether society has become more tolerant of erring partners
Those who are faithless know the pleasures of love; it is the faithful who know love's tragedies — Oscar Wilde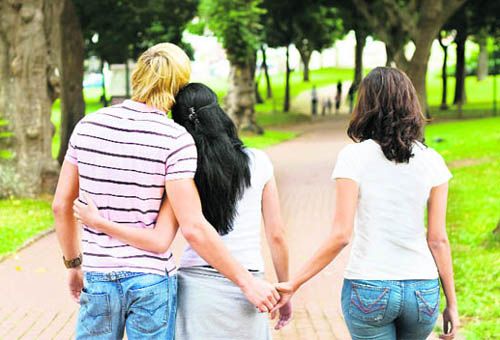 Adultery is not a question of moral turpitude but of incompatibility, feel experts
In a candid confession, Ranbir Kapoor revealed that he cheated on his ex-girlfriend Deepika Padukone, and it was his affair on the side that led to the breakup between the two. Hollywood star Arnold Schwarzenegger, too, admitted that it was his illegitimate child that rocked his marriage of 25 years with Maria Shriver.
Cinematic treat
Movie buffs were in for a visual delight at the 13th Mumbai Film festival, which gave them a taste of the best of world cinema, writes Ervell E. Menezes
Once again, the Mumbai film festival (it was earlier known as MAMI after the Mumbai Academy of the Moving Image) brought to this film city an infinite variety of films and connoisseurs should be smacking their lips with retrospective relish. The focus was in Andheri (the new Mumbai Central) but there were numerous screens spread all over the city where more than 150 films were screened. Sadly, there was not much awareness created either by advertising or in the newspapers with the result many cinema buffs missed this treat.
Living history
Perched on a hilltop beside the Tawi and facing the city of Jammu, Bahu fort, with its sprawling buildings, containing royal mansions, has been a mute witness to the culture and life of people, writes Suraj Saraf
The fort and town of Bahu stand on the eastern side of Jammu city on the left bank of the Tawi, overlooking the river. The fort still bears appearance of great strength and was famous in former times, as we learn from authors, say renowned archaeologist and ideologist J. Ph. Vogel and Hutchison in their History of the Punjab Hill States.
Health, the ayurvedic way
The important thing to do in ayurvedic dining is to listen to your body. Balancing ahara (food) and vihara (lifestyle) ensures good health, says Hector Choksi
All over the world hundreds of`A0ayurvedic restaurants have mushroomed in major metros like London, New York and`A0Atlanta and in Indian cities like Mumbai. What is the common factor in these restaurants?`A0 Well,`A0in these you are told what is good for you.