A leaf from life
It seems nothing can affect Puneet Issar's enthusiasm.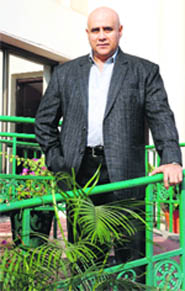 Each time he talks about his close-to-heart and soul project, I Am Singh, his eyes turn red with stories of the hardwork he has put in for this; his hands move up and down explaining the point that got him started on the movie.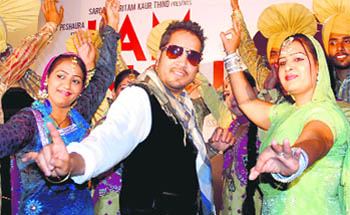 Bollywood singer Mika strikes a pose (left) Chasing DREAMs: Puneet Issar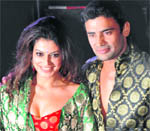 Spice girl!
Your reputation precedes you…the saying indeed carries some weight, however clichéd it may sound! For instance, when we were told that Payal Rohatgi will be the showstopper for a charity fashion show at Tao on a Sunday night, we had just one thing to say — Payal that hot bikini girl, who flirted outrageously with Rahul Mahajan in the reality show Bigg Boss!
Two to tango: Payal Rohatgi & Sangram Singh

History beckons
We start asking Vikramjit Virk a pile of questions; he starts answering first in English and then in Hindi. Finally, he asks, "Do you understand Punjabi?" The discussion gets comfortable thereafter. Vikramjit, who belongs to Karnal, shares notes on his career with a touch Punjabiyat at Hotel Hometel, Chandigarh, on Monday.
New role: Vikramjit Virk
Apple parade
You see Kinnauri ones, Kashmiri ones, golden hued orbs, green glossies and even apples that decidedly have a bright pink blush on their cheeks! The range of apples in the fruit stalls keeps swelling! Of course, they're all good to eat but they are also conducive to morphing into other exotic delicacies. We all read about converting the good old apple into pies, chutneys, and murabbas but how about trying a homely, fragrant rabree? It's lighter than the traditional one and the flavour is refreshingly different. I like to use the golden delicious variety for this dreamy dish, for I love its tartness which balances perfectly the sweet density of the rabree.
Trust your man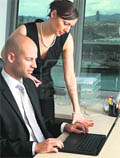 I am a 29-year-old married woman. One of my colleagues keeps hitting on my husband who works in the same organisation. She is also trying to create differences between us. How should I deal with this?
Bhavneet Kaur, Chandigarh
Don't worry. First talk to your husband and try to understand the situation. If you are still in doubt, confront your colleague, politely yet firmly. If she is smart, she will definitely understand your point. Don't create unnecessary problems in your married life. Trust your husband because a marriage is based on it.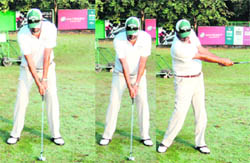 The role of the left arm
Two of the oft-repeated thoughts that most golfers are taught are to keep the left arm straight and the head down. Both these thoughts are very destructive and lead to many problems. A straight left arm means a rigid arm to many people and that reduces the swing speed and also leads to a slice.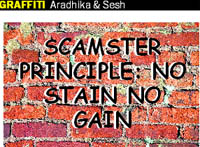 STAR TRACK
Looking back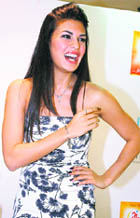 Laughter challenge: Bollywood actress Jacqueline Fernandez at a promotional event in Ahmedabad. —PTI
chatter box
Style-o-meter