| | | |
| --- | --- | --- |
| | OPED — SOCIETY | |
Academic understanding of history and culture is getting entrenched in power structures and political ideologies. The Ramanujan issue unfolds a bigger problem—of freedom to choose and access bodies of knowledge and learning in our universities.
Fixing Histories
Nonica Datta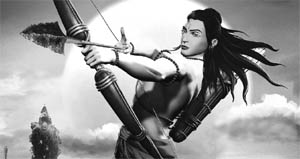 Can epics be monochromatic? Epics like Ramayana contain fluidity that can be contexualised in any given time and space.
Last month, on October 9 the AC (Academic Council) of Delhi University dropped A.K. Ramanujan's essay 'Three Hundred Ramayanas' from the BA Honours concurrent course on 'Cultures of India: Ancient'. The AC and administrative bodies of Delhi University seem to have succumbed to political pressure. Their visceral reaction to any novelty in historical narration and explanation compels me to probe some of the connected histories of the Ramanujan issue that are now unfolding. Let me begin with a small back story. In 2008, ABVP activists vandalized the office of DU's Head of the Department of History, Professor S.Z.H. Jafri, demanding the withdrawal of the essay from the syllabus. He and his colleagues amid shouts of threats stood their ground to prescribe it. But the Academic Council, following the Supreme Court directive, referred the essay to an 'expert committee' to decide the fate of its exclusion or inclusion on the syllabus. Although three of the four experts on the committee recommended the essay, the Academic Council voted for its removal from the course.


The 'controversial' text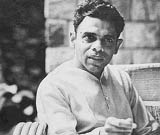 "The number of Ramayanas and the range of their influence in South and Southeast Asia over the past twenty-five hundred years or more are astonishing. Just a list of languages in which the Rama story is found makes one gasp: Annamese, Balinese, Bengali, Cambodian, Chinese, Gujarati, Javanese, Kannada, Kashmiri, Khotanese, Laotian, Malaysian, Marathi, Oriya, Prakrit, Sanskrit, Santali, Sinhalese, Tamil, Telugu, Thai, Tibetan-to say nothing of Western languages. Through the centuries, some of these languages have hosted more than one telling of the Rama story. Sanskrit alone contains some twenty-five or more tellings belonging to various narrative genres (epics, kavyas or ornate poetic compositions, puranas or old mythological stories, and so forth). If we add plays, dance-dramas, and other performances, in both the classical and folk traditions, the number of Ramayanas grows even larger. To these must be added sculpture and bas-reliefs, mask plays, puppet plays and shadow plays, in all the many South and Southeast Asian cultures…" 'Three Hundred Ramayanas: Five Examples and Three Thoughts on Translation- by A K Ramanujan
Clearly, the politics of exclusion and inclusion is being played, by both the ABVP and the AC, on the body of Ramanujan's polysemic text through their attack on the multiplicity of oral narratives and their tellings against a monolithic interpretation of the Ramayan. A political group such as the ABVP often chooses an opportune moment to foment a controversy by using a political rhetoric and frequently shows its ugly face. It's not the essay or the text that matters. What matters is the monstrous rationality of the political moment, which is followed by violent implications of censorship, exclusion and denial of knowledge and learning in our universities.
Often, it's in the name of 'raw nerves' that such exclusions are justified. Whose 'raw nerves'? If so, so what? Does this protest actually come from the so-called majority community? Has any student or researcher or teacher raised questions of 'hurt sentiments'? Or is it just a fanning of 'sentiments' for political propaganda, mileage and control? Though all political groups struggle for power, right-wing political bodies, in particular, tend to take a militant and violent stand on issues of 'tradition', 'religion' and 'community sentiments'. History becomes their main body of contest. And yet, it's the larger politics of the present time that defines what we should write, teach and say in our institutions.
The politics of the present, shaped by left or right, destroys the possibility of a creative engagement of history with literature, orality, memory, performative traditions and other lived realities. This is the predicament of history. There's always a secret agreement between the past and the present. The dominant project of history-writing and history-teaching in our country is often informed by a selective reading of the past which has been rationally connected with the political exigencies of the present.
Ramanujan's essay reveals the complexity of a historical narrative, with its playfulness, performance, poetry and romance. The epic of the Ramayan itself is multivocal and infinite. Consider its rendition by Muslim Manganiyar pastoralists in the deserts of western Rajasthan, which is suggestive of its wider reach and imagination in the minds and lives of different people in different localities. The Muslim pastoralists' rendering of the Ramayan in the form of Ram bhajans is composed in maulkauns and bhairav ragas. The folk Ramayan draws on Kabir, Surdas, Mirabai, Bihari and Tulsidas. The performative experience of the epic slides into the morning performances amidst the accompaniment of instruments like the khamayacha and dholak. Not just high-or-middle brow entertainment, this is popular culture at its best. Such renditions go against the idea of one Ramayan, one text, one tradition and tend to de-centre the dominant version. Consider also the so-called 'low-caste' nomadic Bhats' imaginative compositions of the Ramayan in Rajasthan, which, with a play of language, offer an alternative bardic reading of the epic and produce contradictory, provisional and unstable meanings. In such poetic narrations of the epic, Ram has multiple identities and referents; he is not just the super god, but a human being with vulnerabilities, human desires and failings.
Clearly, there's something in our prevailing methodological point of view that resists the incorporations of such narratives in its frameworks. This resistance works at various levels, but most virulently towards a 'small voice of history'. Exclusions, such as Ramanujan's essay, stem from the way historiography in India - colonial, nationalist, Marxist, communal - has mainly been connected with statism. As a result, contestations are less over history and more over state politics. The multitude of memory and history is silenced through a selective process of remembering and forgetting. History then claims itself to universal and absolute authority and becomes suspicious of alternative experiences and diversity within a 'tradition'. This historiographical movement and consciousness has dominated the prevailing modes of history-writing and history-teaching in our universities. An academic historical understanding of this kind often tends to merge the past with present, and gets entrenched in power structures, political ideologies and bodies of knowledge. It moves towards linearity, uniformity and assertion of a dominant point of view and a singular truth. The political, historical and intellectual frameworks converge to destroy an interplay of memory and history, merely using the archival and selective history and memory. Different versions are resolutely frowned upon. The structures, dynamics, rhythms of everyday life are ignored.
Recently, I wrote a book on a different, parallel reading of Partition in a locality, and crafted a living memory as history. I was confronted with a barrage of questions, accusations and insinuations. Some accused me of not writing about history. Some directed me to be a fiction writer. Some suggested that I had moved from history to method. There was a strong historiographical, academic and official resistance to any engagement with my modest work. My work was a translation and recreation of an unstable, incomplete historical narrative. It sought to unsettle the big story of Partition. Contradictions, silences, ambiguities sculpted my story within a sea of stories. The mode, tone and texture of narration disrupted the coherence of the Partition story and its prehistory. Some called Subhashini, my narrator, a 'communal' subject. But for me, she was beyond any neat categorisation. She was a victim and victimizer and much more. The shifts and repetitions of her narrative questioned the rational and teleological explanation of 1947 and Partition. As my narrative disturbed the prevailing story, and I tried to find a new language of history-writing via different methodological interventions, I realized that though my work opened up the historian's territory, it nevertheless was not smooth enough to be considered as academic and historical. The lack of a fluid, creative openness in our academic historiography and institutions is obvious.
The academic excision is also entrenched in our curriculum, in our modes of teaching, and it finally gets expressed in the classroom. The classroom becomes a mere theatre of larger politics. But students come to a classroom to be exposed to plurality of ideas and to develop critical thinking. Wouldn't a denial of diversity of perspectives be criminal? The inclusion of the Ramanujan essay in DU's BA Hons. course was a matter for celebration. To familiarise students with a multilayered structure and form of an epic is very welcome. Ramanujan's essay introduces students to interdisciplinarity, for this course attracts students from political science, sociology, geography, economics and even maths. Its exclusion is a denial of a nuanced and imaginative approach.
But this exclusion isn't a one off. There have been systematic exclusions from our curriculum. In our university, where I've taught for nearly 13 years, the historian is more important than history itself. We teach the worldviews and positions of historians more than history's complex pasts, memories and dissonances. There's also a bias towards north India at the expense of other histories like the northeast and south. The factors that decide our curriculum are not always academic. The decision-making bodies do not realise the need to expose students to different local and regional perspectives and versions. There's a constant pressure to police the curriculum at undergraduate level. Battlelines are drawn between who is on which side at the expense of making the curriculum more enriching.
At the functional level, such university-level decisions are independent of undergradute teachers, who are directed to teach these courses at the command of the departments. There's a disconnect between research and teaching at undergraduate colleges. What we teach is not related to our research. There is disconnect and hierarchy between undergraduate teachers and university departments. Prescribed textbooks and recommended reading lists are imposed from above. There's no fun in classroom teaching. The student and teacher thus become paranoid and exam-oriented at the expense of critical thinking, questioning spirit and open-ended inquiry. There's something structurally unequal and flawed about our undergraduate system.
The Ramanujan issue unfolds a bigger problem of freedom of access to bodies of knowledge and learning in our university. The academic community stands exposed in front of our students for dropping something and including something else at the behest of the AC. Students are silenced along with many undergraduate teachers. In such moments, undergraduate teachers are made to feel that they don't matter. A sensitive teacher conveys her predicament in the classroom, while students express their complete outrage and anxiety at such arbitrary exclusions. Students' curiosity about divergent perspectives is palpable in the class. They relate more to difference than to uniformity and universality of approach and argument. They want to hear a different story than the conventional. Parallel human narratives, like Ramanujan's, evoke empathy and sensitivity amongst them.
This essay has even been dropped by a leading university press. Such is the politics of the present, and duvidha of history. Despite its multiple exclusions, Ramanujan's essay will always be on my reading list.
(The writer teaches history at Miranda House, Delhi University)