| | | |
| --- | --- | --- |
| | OPED — YOUTH | |
Musical nostalgia
Simon & Garfunkel's unique compositions, Bob Dylan's profound lyrics and musical biographies of The Beatles have continued to fascinate generations. Does good music ever grow old?
Pratiksha Thanki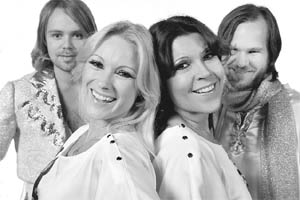 The evergreen ABBA and The Beatles: From LP to ipod their music never lost its charm.
Wandering around the streets of a tiny German city Lübeck, the aural pull drew me to a church choir of teenage boys, singing Ralph Vaughan Williams' 'Turtledove' with a heavy German accent. At their age they probably didn't understand the British folk song about love and loss, but their voices and Vaughan Williams' composition nearly moved two Indians in their informal audience to tears. Music does have that power over us.
Plato warned the world of this power centuries ago as he thought music could affect human psyche. He preferred music only for the purpose of education. However, music hasn't remained within the bounds of platonic point of view for a long time now. Passing through many evolutionary stages, music is often identified by the era, genre, artists, nations and cultures; as a continuum, evolving on the inspiration of the past.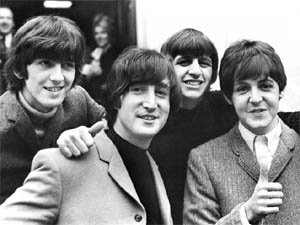 The times they are a-changin'…
In his much talked about book 'Why Classical Music Still Matters', musicologist Lawrence Kramer worries if classical music will eventually fade away or will it be confined inside the museum walls? Such worries seem needless so far, even today when a person begins to learn the piano, the first tune he/she would start with would be invariably Bach's 'Musette' while the guitarists would initiate plucking the chords with Simon & Garfunkel's 'The Sounds of Silence'. Musical nostalgia is not limited to the West, even in India one can witness singers earn more points with old classics across talent hunt programmes.
They say, the music you listen to in the years of growing-up stays with you forever. In later years people start complaining about how the contemporary music doesn't make sense to them. Keeping such generalisations aside, the classics from the past few decades, especially the music of the 50s and 60s still seems very much around. Even for the new generation, The Beatles and the Doors share the same storage space on an iPod, and are merely divided by a play-list name from Katy Perry and Lady Gaga. Their relevance may be a subject of debate after 50 years, but the Beatles and the Doors have surely survived the test of time. In fact, one would easily find Jim Morrison's face printed on t-shirts, hanging right next to Che Guevara even in some urban Indian corners.
You may say I'm a dreamer, but I'm not the only one…
The way music influences people and cultures is an interesting study for musicians themselves, to legendary pianist of the 20th century, Igor Stravinsky, "music expresses itself". This leads one to assume that interpretation of that 'expression' remains in the hands of the listeners. Projecting personal feelings and perceptions in Johnny Cash's 'Ring of fire' or The Rolling Stones' 'I can't get no Satisfaction' allows every individual to come up with their unique interpretation of the songs in different age, under different circumstances. In dealing with the western music of the last century, one could be lost in a web of genres - ranging from rock, country, rhythm and blues to jazz, but from John Denver's 'Country roads take me home' to 'Across the Universe' from the Beatles, the appeal of music is less based on the genre, and more on the audiences' personal history with particular songs and bands. Some were introduced to The Beatles by their spouses, others learned about them from their parents and grandparents. Even if they simply bumped on to some of their song on a website, after listening to Lennon-McCartney combo crooning, 'Words are flowing out like endless rain into a paper cup,' they may not need further introduction.
How exactly have these songs remained relevant at the moment? Apart from the fact that after half a century, compositions of Queen, Beatles or ABBA do not sound outdated, their words also appeal to the universal human nature. Paul McCartney had his mother in mind when he wrote the song 'Let it be'. Co-incidentally she was named Mary, and McCartney's words "When I find myself in times of trouble, mother Mary comes to me, speaking words of wisdom, let it be," end up with countless religious or inspirational interpretations even today. His fellow Beatle John Lennon's lyrics in 'Imagine' made a political statement and also sounded like "a communist manifesto" in Lennon's own words, today it is revered as a kind of peace anthem.
Queen, another rock band from the 70s, too has its songs rooted deep in the pop psyche. Their songs like 'I want to break free' still rock the college festivals alongside Pink Floyd's 'Another Brick in the Wall'. Queen's best known number 'Bohemian Rhapsody' is high on finding contemporary relevance. According to Freddie Mercury, Queen's lead singer and lyricist of the Indian origin, that particular song was just 'random rhyming nonsense'. Around the same time Jim Morrison from the Doors was busy singing about 'Cancelling his subscription to resurrection'. The incoherence of life conveyed through these songs still finds a resonance in today's climate of political and financial cacophony.
Riders on the storm…
While The Beatles, the Doors and Queen tapped into personal and cultural history and political ideas, artists like Bob Dylan, Simon & Garfunkel were busy dealing with identity crisis. Dylan's 'Like a rolling stone' strikes a chord with anyone who has dealt with feelings of disconnection with the world and loneliness. On a similar line, Paul Simon's words 'A rock feels no pain, and an island never cries' have become the epitome of lonely souls across the globe. Simon simply regarded that song as an 'adolescent' effort but his songs speak to a whole new generation with identity crisis of their own.
These are still instances of the 'Popular' music, as musicologist like Theodor W. Adorno would have us mark clear distinction between serious classical music and music that is created to please the masses. However, the lines between classical and popular are definitely blurring as music of Mozart is often used as background music for advertisements while Bob Dylan keeps getting nominated for the Nobel Prize for literature for his lyrics written in the past four decades.
The popularity scale for music is changing because of the blurring of language and cultural barriers. Nena's German protest song '99 Luftballoon (99 red balloons) ' still finds young international fans while A R Rahman and Gulzar's 'Jai Ho' makes Scandinavian ladies tap to its beats in their Bollywood dance class. Fresh interest is generated in the Bollywood song-and-dance in the rest of the world, but the musical past hasn't lost its relevance in India either.
Har fikr ko dhuen mein udata chala gaya…
There are far more interesting and complicated musical genres and traditions in India, yet, popular music is still associated with movie songs. The process and purpose of composing music for movies in India is very complicated. Majority of songs are written or selected to suit the premise of a movie script. Despite these limitations the music of the 60s and 70s contained some gems penned by Sahir Ludhianvi, Shailendra, Hasrat Jaipuri, Kaifi Azmi and Gulzar, that capture complicated human emotions and seem relevant even today.
On the one hand, Sahir found some outlet for personal feelings in songs like 'chalo ek bar phir se ajnabi ban jaayein' based on his failed relationship with SudhaMalhotra, his communist thought process emerges in 'Saathi haat badhana' from the film Naya Daur. The closest he comes to the tone of Bob Dylan-esuqe thought process is in 'Mein zindagi ka saath nibhata chala gaya' which comes from his personal experience of getting uprooted, overcoming many obstacles and moving on like a rolling stone. Shailendra, on the other hand was obsessed with the concept of death that he dealt with in the song 'Jeena isi ka naam hai'. Apart from lyricists, music compositions of Shankar Jaikishan, S D Burman, Madan Mohan and other masters of the 60s and 70s earned the music of this era the distinction of 'Golden Era of Music.' HMV still earns maximum revenue by selling music of this era.
The author is a free-lance writer, researcher and a blogger. She divides her time between India and Germany.