Truth in a maze of figures
Census 2011 reveals that while the sex ratio and gender questions once again assume grave importance and call for caution, there is a need for greater understanding and analysis of data
Rajesh Gill
The data pertaining to Census 2011 recently released for the national and state levels has indicated interesting trends in sex ratio, a variable that has been recognised internationally as a strong indicator of gender justice. While census figures of 2011 show an increase in sex ratio from 933 in 2001 to 940 in 2011, i.e. an increase of seven points, these at the same time show an alarming decline in the child sex ratio (0-6 years) of the country during the same period from 927 to 914, i.e. a decline of 13 points. There are now 48 fewer girls per 1,000 boys than there were in 1981. In fact, the drop in child sex ratio is much more worrisome with its enormous future implications.
Confusing figures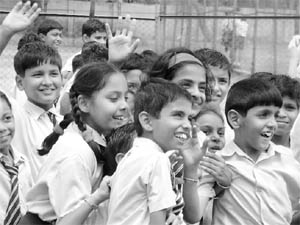 Only one state and one union territory has higher female sex ratio in India, i.e. Kerala and Puducherry with 1084 and 1038 females per 1000 males respectively. Interestingly, the sex ratio for the country at 940 is the highest recorded since 1971 and 29 states/UTs have observed an increase during the last decade. On the other hand, three major states, i.e. Jammu & Kashmir, Bihar and Gujarat have shown a decline in sex ratio in the same period. Further, while the country as a whole has seen a decline in child sex ratio since 2001, the conventionally patriarchal states, notorious for low sex ratio, i.e. Punjab and Haryana, experienced an increase in child sex ratio for the same period, sharing the trend with Gujarat, Tamil Nadu, Mizoram and Andaman & Nicobar Islands.
Alarmingly, all the remaining 27 states/UTs have seen a decline in the child sex ratio during 2001-2011. However, despite the increase in child sex ratio, Haryana still stands at the lowest level with 830, Punjab occupying the second place with 846 and Jammu & Kashmir stands third with 859 female child sex ratio. Importantly, no state/UT has female child sex ratio over 1000 in India. Haryana has no reason to rejoice an enhanced child sex ratio with one of its district, Jhajjar, having recorded the lowest child sex ratio at 774 in the country. Further, two villages Bahrana and Dimana in district Jhajjar, have shown a sex ratio as low as 378 and 444 respectively (Haryana Health Department, 2010).
It is interesting to note that in Punjab, while all districts witnessed an increase in child sex ratio during 2001-2011, a decline in the case of sex ratio has been witnessed in Bathinda. On the contrary, in Haryana, during the same period, while sex ratio declined in two districts, i.e. Mahendragarh and Rewari, at least five districts have gone down on child sex ratio, i.e. Bhiwani (10 points), Jhajjar (27 points), Mahendragarh (40 points), Rewari (27 points) and Faridabad (5 points). The data certainly calls for immediate attention.
Can we jump to conclusions?
There has always been a tendency to jump to conclusions while interpreting the census figures. Quite frequently, the states with an improved sex ratio are designated as women friendly, while those with a decline are named daughter killers. Particularly disappointing has been the reported irrelevance of literacy levels for sex ratio trends in Haryana. In fact, an inverse association has been found between the two in case of Mewat, Fatehabad and Palwal, the districts with the highest sex ratio in 2011 Census with low levels of literacy. Conversely, the districts with lowest child sex ratio, i.e. Jhajjar, Rewari and Faridabad happen to be among the districts with high levels of literacy in the state.
In Punjab, however, Hoshiarpur happens to be the district with both the highest sex ratio as well as level of literacy. Bathinda on the other hand, with the lowest sex ratio is also among the districts with the lowest literacy levels, much below the state level. Similarly, Tarn Taran, with the lowest child sex ratio, also happens to be a district among those with the lowest literacy levels.
It would be wrong to conclude that literacy has either no connection or an inverse connection with sex ratio. Similarly, it would be erroneous to jump to the conclusion that the districts with low sex/child sex ratio are daughter killers and vice versa.
The fact is that these are the districts with high industrial and population growth rates, thronged by a large army of immigrants, generally male dominated, often resulting in an adverse sex ratio. Hence, low sex ratio in fast growing districts may be related to male selective in-migration while high sex ratio in backward regions may be related to male selective out-migration. The argument gets substantiated by the fact that female sex ratio in rural India is higher than urban India. Overall sex ratio in rural India is 947 whereas it is only 926 in urban India. It would be wrong to jump to the conclusion that rural population is more patriarchal without going into the trends of male out migration from rural areas, resulting in a higher sex ratio.
Infant and maternal mortality
Further, patterns of sex ratio may also be related to patterns of infant mortality and maternal mortality. For instance, the Sample Registration Survey of the Registrar General of the Census for the year 2003-5 showed that in Punjab, which had a child sex ratio of 798 in the 2001 Census, the infant mortality rate among girls had risen from 52 to 55, whereas it had fallen among boys from 46 to 37. Also, the incidence of gender violence, terrorism and crime may be associated with adverse trends in sex ratio, as suggested by numerous studies. Thus Jammu and Kashmir has shocked the nation with an 82 point decline in sex ratio for children by jumping down to 859 from 941. This decline, however, shall have to be explained through different factors in view of the highly volatile political scene in the state, with adverse gender implications. It may be added that J&K has a lower literacy rate than the all-India level of 68.64 per cent; with a whopping gender gap in literacy at 20.25, higher than even Bihar, lowest at the literacy level.
Need for systematic analysis
Systematic and detailed analytical studies need to be conducted before drawing any conclusions from this data in order to avoid any simplistic generalisations. Huge variations are discernible within the states, which need to be examined. Trends in sex ratio need to be analysed in relation to the patterns of migration, occupational structure, gender violence, political turmoil, literacy, and so on.
Haryana and Punjab, the states with the lowest child sex ratio despite an increase during 2001-2011, have a long cultural history of a strong patriarchy. They have failed to translate their economic progress into cultural advancement. Studies have indicated that more and more people, rich and poor, rural and urban, literate and illiterate, are opting for a male child.
Sincere efforts are required both by the state as well as the civil society organisations towards:
Monitoring gender violence
n Effective implementation of women related legislations
n Banning of caste Panchayats which thwart state initiatives towards women empowerment
n Studies must be undertaken to identify the incidence of female foeticide
n Targetting culture- the real catalyst for desired change
n Consolidation of decentralised Panchayats, especially the women members
n Working towards "safe" environment, both public and private (for women)
n Focus upon education and not just literacy
n Utilising media for gender sensitisation
n Conduct systematic studies to identify the bottlenecks in achieving gender justice
n Remember, Census Statistics just give indications which require interpretation followed by action.
The writer is Chairperson, Departments of Women's Studies and Sociology, Panjab University, Chandigarh