Rise of the STUDIO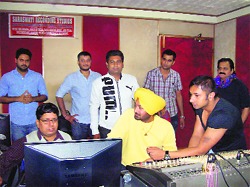 For most part of the day, his phone is out of reach or switched off. If you are able to get through the number, you will be greeted by a hoarse voice, "Sorry, Honey is in the recording studio." Five hours later, the same voice greets you with the same message, "He is still in the recording studio." What! Is he virtually living in the recording studio? The answer is yes; as the city houses some of the best, state-of-the-art studios where artists, whether from the film fraternity or music world, like to spend hours behind hi-tech gadgets.
Malkit Singh at Saraswati studio
Not short of success
If you follow your craft with utmost passion, thereís no stopping... Devinder Paul Singh always wanted to be a film-maker. An engineering degree, followed by another in management to a job in McGill University, Montreal, Devinder realised his dream only last May.
Baddies are back
With Sanjay Duttís menacing looks and blood curdling laughter all over the place, it seems dreadful villains have struck again big time in Bollywood. Kitne Aadmi Thay, Prem, Prem Naam Hai Mera, Prem Chopra, Mogambo Khush Hua, Saara Shehar Mujhe Lion Ke Naam Se Jaanta Hai ó all these dialogues coming from bad men of Bollywood are etched in cinematic history and still send shivers down the audiences spin.
BAD BOY: Sanjay Dutt
Woman power
Men suffer from temporary stupidity when around a woman - or even at mentioning her name, suggest scientists. A study at the Radboud University Nijmegen, in the Netherlands found that the mere mention of a womanís name could temporarily affect a manís brainpower.
Hot in cold
First we were touchy that the winter was late and now we are grumpy that it is severe! Anyway, thatís human nature, but with the winter in full swing and the mercury dropping every day, staying warm and looking stylish is a challenge.
green thumb
Growth theory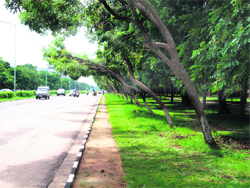 In the field, any plant out of place is called a weed. I apply the same term for a tree, shrub or a climber when it is not planted keeping in view its requirements and suitability. As a result of wrong planting or the methods employed later to rectify the fault, the plant may show poor growth or even die. The mistake may be made at any level whether it is the case of roadside planting, planting in the orchards, in farm houses, housing societies, public places or parks or even in home gardens.
Dangerously tilting Tecoma argentia trees due to wrong planting

weight watch
Winter & hunger pangs
Most people typically have problems managing their hunger, during the cold winter months and struggle with weight gain. Many of us spend the summer trying to shed the pounds, only to undo all this hard work during the winter.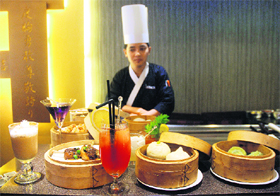 Spicy treat
With the sun still making a special appearance and people finding compelling reasons not to leave the warm comfort of their homes, the Dimsum festival at hotel Icon, Sector-8, Chandigarh, is a reason enough to move out! From being a mini-meal snack to a main course dish, dimsums sure have become popular! The chefs at hotel Icon create wonderful dishes by wrapping dimsums in interesting flavours.
itís rocking
Three cheers to women!
The song Aunty Ji from the movie Ek Main Aur Ekk Tu is a fun track and has a vibrant feel. It has a retro party beat. It is composed by Amit Trivedi and sung by Ash King who sang two beautiful romantic songs, Te Amo and I Love You. Ash Kingís sweet voice praises all the beautiful women in the world in an adorable way.
star track
Top of the line
Double games
Secret affair
Mystery no more...
Behind the lens
Readying for an item song
Anushka gets tough
Adult-rated!
Kick start
Taken for a ride
Shuttling love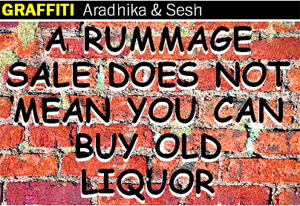 Chatter box
Mahek, everythingís fine?
Plan goes kaput
Albeliís change of heart
Ring-side view
Luck by chance
New releases
Underworld Awakening