AGENDA 2012-17, Industry
Make the investor feel at home, he'll stay
If Gujarat is Punjab's model, that will mean treating every prospective investor as a guest of honour, and efficiently delivering what he needs. On infrastructure and land availability, some quick decisions will be needed if the govt expects dividends before the next elections
Ruchika M. Khanna/TNS
Industry was one crucial sector on which the SAD-BJP government during its last stint had little to write home about. Will it change the script this time around?
The answer will depend on how it treats potential investors, many of who had been complaining of inordinate delays in the approval process. Lack of infrastructure — such as power — required for industry was another major drawback in the state.
The government cited hill-state concessions granted to the neighbouring Himachal as unfair competition that drew investment away from Punjab. This would no longer be valid as the incentive period is over. From 2007 to 2012, the government had cleared around 100 mega projects amounting to over Rs 51,000 crore and other projects worth Rs 14,400 crore. But the actual mega projects that came were only of Rs 9,673 crore. The only substantial achievement of the last government was the commissioning of the Rs 19,000-crore Guru Gobind Singh Refinery at Bathinda.
To be the harbinger of industrialisation that the SAD has promised, Punjab will have to woo new big-ticket industrial investors, while at the same time create more opportunities for the huge small-scale industry that already exists.
For this, Punjab could take a leaf from Gujarat and Madhya Pradesh, selling itself as the perfect investment destination in North India, even if that means offering some sops. At least the concessions offered to industry would not be unproductive, as it would result in job opportunities. Poor availability and high cost of land; deficiency of power and skilled labour were other factors that kept industry away. In the last term, the government did formulate a "new industrial policy" and an "IT policy", but it failed to attract investors, who were put off by "red-tapism" in the absence of single-window clearance. The state's poor air connectivity, except for areas surrounding Chandigarh, was a disadvantage. The result was the state's own industrial houses also preferred to invest in Gujarat and Madhya Pradesh.
If the SAD-BJP alliance wants to prove it really means business, it will have to take the required decisions immediately. That will ensure that by the end of five years in 2017, there is substantial investment to show. An "industry-friendly policy" — which is easier said than done — is the only way. Go all out and woo industry, not just by fiscal concessions, but also by offering the best infrastructure and reducing timeframes for clearances.
On the positive side, the government does seem to have a concrete plan in its second term. It is already talking of a new manufacturing policy; abolition of "inspector raj"; fiscal concessions to industry providing jobs to local youth; trade fair grounds; convention centres; and developing the Malwa region as a national cotton textile hub, while developing Amritsar and Mohali as IT hubs. How quickly all this is done will decide if Punjab is to be an "industrial state".
Expect a makeover, says Minister

Our priority is to develop industry on the lines of Gujarat. Very soon, Punjab will be a power-surplus state, which will take care of the shortage issue. We propose to have a good government-industry interface, and also sort out the other problems
— Anil Joshi, Punjab Minister for Industries
WHEELS THAT NEED OILING
Agro-industry

Punjab needs to exploit its rich agriculture and textile base to its advantage by attracting agro-processing industry. This will require a specific policy, wherein those setting up units could be offered concessions if they procured the state's agricultural produce. At a time when FDI is flowing into the country, Punjab should ensure its slice of the pie. Supporting FDI in multi-brand retail would also be in the state's interest — something the ruling alliance refused during its last term.
Land availability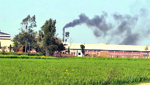 Since land availability and its high cost is a major impediment to industrial growth in Punjab, the state can create its own multi-product special economic zones (SEZ) on land pools that it proposes to create in Rajpura, Ropar, Kapurthala and Bathinda, and offer land at concessional rates. Investors (both from outside the state and local industry looking to expand) should also be assured regular power supply in these SEZs. Till the time round-the-clock power can be arranged, these investors could be wooed with subsidised diesel (by reducing VAT on the fuel) for captive generation.
Air connectivity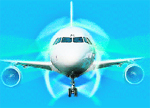 A businessman needs to travel quick, but air service at the existing airports in the state is not frequent, and also the airports are not up to the mark. Projects for Mohali, Ludhiana and Bathinda are already in the works, which need to be hastened and airlines encouraged to increase services.
CITY STREETS: Urban civic development, neglected for the past five years, is also needed if Punjab wants to attract workers with high talent, as in IT industry.
Skilled manpower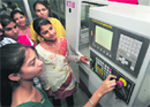 The government will have to address the issue of lack of general as well as skilled manpower. Living conditions for industrial labour should be improved, especially in the industrial hubs of Ludhiana and Jalandhar. At the state time, the state needs to upgrade the existing Industrial Training Institutes (ITIs) by establishing industry-ITI linkages. The course curriculum for these institutes would have to be in line with the present and future needs of the industry.
Quick approvals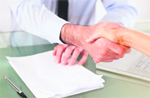 The state will also have to reduce the time taken in granting "change in land use" permission to those setting up industrial units. In Madhya Pradesh and Gujarat, it takes not more than a few weeks. Also, greater accountability and transparency is required in the allotment of industrial sheds in various industrial focal points under the "off the shelf allotment" policy.
Petrochemical hub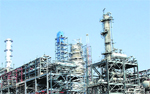 With Guru Gobind Singh Refinery at Bathinda having been commissioned, the government should now create a petrochemical hub around the refinery. Industrial corridors can also be created along the dedicated rail freight corridor, and the state must work for its expansion to the Wagah border so that industry from Punjab can start exports to Pakistan via this route.
Rejuvenate SMEs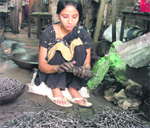 Besides attracting new investors, Punjab also needs to rejuvenate the existing small and medium enterprises (SMEs) in auto components, garments, leather and hand tools.
For this sector to prosper, which at present is the backbone of industry in the state, the need is to attract a big automotive manufacturer, which could act as an anchor for these smaller units.
EXPERTSPEAK
Urban infrastructure

The state needs to improve its infrastructure, especially in the urban industrial clusters of Ludhiana and Jalandhar. The cities have grown substantially, but infrastructure has failed to keep pace. Also, expedite better air connectivity of major towns other cities in India.
— Vijay Thandani, chairman, CII Northern Region
Localise interests

Industry needs a conducive and environment. The government should identify industries that can generate employment, add economic value to the state, and give impetus to agricultural growth. This will ensure raw material and inclusive growth, having a ripple effect on the state's economy.
— Rajinder Kumar Gupta, MD, Trident Industries
Incentivise SMEs

Analyse reasons why small-scale units are moving out of the state. Take the Centre on board, and offer incentives. Make finance available on minimal rates of interest by striking a deal with the SIDBI, which gets funds from the Centre. Offer concessions on freight to make exports from here viable. Arrange decent living areas for industrial labour. The Kandi area too should be developed as an industrial corridor by offering land at lower cost.
— A.K. Kohli, senior vice president, Punjab Chamber of Small Exporters