Copy right or wrong?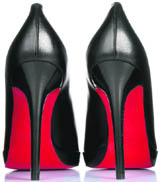 To begin with, it's walking the tightrope between inspiration and imitation. But unfortunately what is done on the pretext of 'just-keeping-in-tow-with-fashion' is found most of the times on the wrong side. Inspiration becomes blatant imitation. Not that the copied versions annoy the creative minds behind the originals each time, but exceptions can't be ruled out. If photocopies of Madhuri Dixit's purple saree and backless blouse in Hum Aapke Hain Kaun went down well with creators, Salman Khan was baffled with the fakes of his Being Human brand storming the markets. To counter the problem, a few designers are taking bold steps —Raghavendra Rathore has filed for the copyright of the revived Jodhpuri Bandgala jacket and Jodhpuri Breeches, Gaurav Jai Gupta has applied for the patent of his invention, swarvoski fabric. To copy it or not to copy it that is the question.
From an artist's den
Bharatanatyam exponent Suchitra Mitra brings Bandi Bir, rendition of one of Tagore's poem in Chandigarh. Suchitra finds a close connect to Tagore, not only because she studied and taught at Rabindra Bharati University, Kolkata, also because she speaks the same language as his (Bengali).





In step: Suchitra Mitra

Regional touch

And you thought only Mahesh Bhatt specialises in churning sequels. Well, it is not only Bollywood or Hollywood where we see a part I or II, closer to us the regional cinema has also plunged into the sequel scene. In offering is Chandrawal 2, regional Haryanavi movie, which opens in theatres on May 4. The cast and crew of the movie chats up on various aspects of making this sequel living up to the success of Chandrawal, and taking the lead from where they left last.
Star power: Shikha Nehra & Kuldeep Rathi. Photo: Pradeep Tewari
Real world, virtual success
If on one hand, it is Bollywood and its daring and different movies that are grabbing attention of the viewers, somewhere on the other screen animated characters are running all over. And adding a new chapter to this is Chandigarh based duo Ajay and Yash Arora. They bring in another dimension to animation- 3D game development for Sony play station and Microsoft X Box. These young entrepreneurs who entered into this field 15 years back call virtual gaming as the next big thing.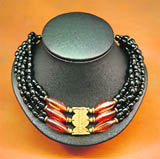 Jewel deal
For any kid going to Disneyland is a dream come true, and for any woman leave her in a jewellery store and she wouldn't ask for anything else! The newly opened Anaha, a designer jewellery Emporio in sector-34 is that one stop place where you can see and buy the best pieces from different corners of the world. Simran Gosal Bhullar, chief designer Anaha has an eye for detail, which is why she has ensured that every piece at the Emporio looks different.
Master Chef
Pickles are guaranteed to tickle the taste buds! We do a range of achaars in our cuisine but cucumbers are not usually on our list. Pickled cucumbers or gherkins originated in East Europe.
Stress buster


Cut the stress
As we run through April the official ''Stress Awareness'' month it's a good time to consciously give ourselves a push for stress management. We just need to make a few simple changes in our lifestyle habits. Even one small change can impact our mental and emotional health immensely for years to come.
star track
Busy with friends
I Kissed a Girl hitmaker Katy Perry's new man Rob Ackroyd has been busy meeting her friends.

n Making a mark
n Justin Biber's take on marriage
n Upset by the laws
n Back in action
n Best from the west
n One for the future
n Will the real Sunny Leone please stand up?
n One step ahead
chatter box
Globe trotter...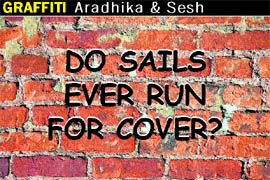 With a body like Gurmeet Choudhary, it's no surprise that the actor loves beaches. He loves to travel and visit various places. We quizzed Gurmeet about his five favourite holiday spots.

n Leading role
n The new baddie
n Great American treat
n A humble pie
n Mommy blues
n Jenn almost missed Friends…