OPED —

The Arts
Staging her world
Neelam Mansingh Chowdhry
When women wore the mantle of a director to define their space on stage, did they use it to propagate feminist propaganda?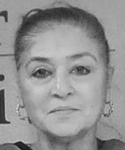 What does it mean to be a woman director? Does it indicate women in general – such as those who are acting their role within the conventional formulations - or does it suggest a group of women who are holding a certain political position within a performance, and their vision, and artistic choices? A woman director implies a certain amount of ghettoisation - the simple fact that one is talking about women in theatre shows that it is an issue. It suggests that in some way they are different. But women directors would like to be regarded as people and artists working in a certain period and not representative of a gender.

The range and breadth of work done in the last three decades by women directors has engendered fresh forms, structures and devices in an attempt to reconstitute new meanings and fresh ways of seeing. They have pushed the boundaries of a representational system, by critically interrogating and recreating its boundaries.

The prop of the eye candy

Up until the 70's most of the representations of women on stage had been constructed and imagined through the eyes of men. These were male ideas of women which were based on their own concept of 'the feminine' (often these concepts were disavowed parts of the male ego). The intended audiences for these representations were indeed men, and thus confirmed their views about how women should be seen. Women were meant to be objects to-be-looked-at and sexually admired. Their presence on stage was one of mere artifice — artefacts whose only function was to capture the audience's gaze. Even when women started representing themselves on stage, they could not free themselves from this perception of what constitutes an actress – a vacuous but beautiful bimbo.




The line of departure: A scene from Blood Wedding directed by Neelam Mansingh Chowdhry


Whether women were being represented as goddesses, or middle-class housewives, their presence on the stage was formulated through imagined ideals of femininity. Whether in the role of Shakuntala or Vasantsena,( characters in Kalidasa's plays) women enacted their roles, keeping in mind the ideals of classicism 'the pursuit of beauty'. An erotic enactment of these archetypical roles was the only blueprint available to the director and actor— through the full- blooded voluptuous images of classical beauties as gathered from temple sculptures, as well as the kitschy version of the coy and demure 'ideal woman' through the popular calendar art, became the visual iconography that they had as references. Women playing these roles had their characters laminated upon them, and the passion and strength of legendary female characters were bleached into submission.

The word 'director' had a male resonance and seems to suggest male authority, and because of that, acting became the obvious career choice for women. In the past if you were poor but pretty, or came from a family of dancers, musician - or if you were hard-up with no useful skills, but had an attractive face, then theatre was a good alternative to penury. Even though some of the women left their mark on the professional stage, women never came into positions of power, restricted by the blatant prejudice of not allowing women any say — in the decision making process. Acting was associated with harlots and women of easy morality whose role on the stage was to give lascivious glances, and seductive pouts, that threatened the concept of the ideal Indian women. Yet actresses, despite being viewed as 'home- wreckers' and 'seductress' were completely disenfranchised in the hierarchy of the power structures in the theatre. Defined this way by the society that exploited their charm, but confined them to a marginalised status, women were robbed of their own representation throughout modern theatre history.

Privilege and derision

In ancient times, dance and music, was the repository of the Devadasi and the Nagarvadhu. These women were extremely accomplished and had mastered the art of dancing, acting and music. Despite the nature of their profession, these women were never equated with the common prostitute. It is also documented that most processions, religious, or social had the courtesan or the Nagarvadhus ('bride of the city') leading the procession in the village. Here we see a divide between 'public' and 'private' space. Revered in public, but living on the fringe of society, the identity of a Nagarvadhu is historically positioned and was legitimised as a sacred fertility and sexual ritual.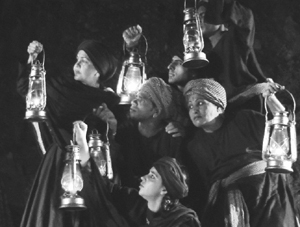 The hissing of a kettle, the gurgle of children, the trails and tribulations of domestic life became significant objects to be scrutinised, examined and interrogated.


But the situation in urban theatre had the notion of the professional woman in theatre as being synonymous with that of a prostitute. Marked as 'dancing girls' a nomenclature evocative of the characteristics of the dual role of being both an entertainer and a courtesan, the dancing girls or actresses held the contradictory position of privilege and derision in the Indian society. But somewhere around the early turn of the twentieth century the reviled female performer was transformed into a ubiquitous emblem of Indian national culture. The dulcet voice of MS Subbalakshmi that mesmerized Pandit Jawaharlal Nehru - to the image of the ideal Indian woman through the iconic performance by film actor Nargis in Mother India, epitomized, concepts of virtue, justice and honor, making the performing woman artist respectable and hence acceptable. These representations carefully balanced glamour with propriety, and helped in changing attitudes and perceptions of the performing female artist. This was not a simple process of easy acceptance but a result of a complicated and tedious process of negotiation, wherein the performer's status and image had been reworked to include appropriate signs of respectability and Indianness.

The mundane as dramatic

The inclusion of women in the pantheon of this male dominated industry has been a slow and silent revolution which was long overdue. It was inevitable that very little notice was taken about the events that precipitated it. Today women in theatre have acquired visibility, the National School of Drama has twice had a woman director at the helm: Kirti Jain and presently Anuradha Kapur, along with Amal Allana( 2010) as the chairperson - yet numbers tell a fraction of the story. What does the slow yet obvious shift really signify? It just reflects a trend that sees women in many more positions then it did earlier, not only in the field of theatre but also as doctors, lawyers, pilots, corporate heads and others. This, to some extent became the by- product of the women's movement, which encouraged more women to study direction, start their own companies and explore unknown terrains as they had no template before them.

The real change that many women director brought to their work was noticed in the choice of subjects, when suddenly large events and the spectacular were replaced by the quotidian. This shift in emphasis from an issue based theatre to the mystery of the everyday – to see the extraordinary in the ordinary became the leitmotif for women directors. They tried to represent ordinary life as poetic and relevant, and saw in the mundane - meaningful material for dramatic narratives. The hissing of a kettle, the gurgle of children, the trails and tribulations of domestic life became significant objects to be scrutinized, examined and interrogated. They saw in these little parts of life a meaning that equals those dramatic events that were usually associated with high drama. But most of all their creativity stems from their experience of being a woman. It is about the reality one had access to. What does a woman experience in her so called 'private' sphere? Daily life, with its subtle movements and multitasking – all of this, when it comes on stage, is taken from the reality that a woman is part of.

This radical departure from existing modes of expression, in women theatre may have happened due to a variety of reasons both conscious and subconscious. It also, to a great extent, had to do with the socio-political and economic changes that were happening in the world of women. These changes gave more independence, confidence and a sense of self-determination to women. I don't think that women set out to be different, but it was the urge to tell their stories in their own particular way, from their own point of view, in their own voice, that created this genre known as women's theatre. It is not to say that women were not telling their stories before that, but they seemed to be more on the fringe, creating a peripheral contribution, while men were clustered at the top of the echelon.

Divergent voices

I must also clarify that we cannot assume that all women's theatre is the same, and neither can we make the error of saying that this is what it means to be a woman (caring, nurturing, loving) and this is what it means to be a male (aggressive, macho) a trap that needs to be avoided. What is significant is the idea of a women's voice in theatre

One also realises that an analysis of this nature cannot be sociological or anthropological, but more to do with individual creativity and aesthetic affiliations. Being a woman may not reflect in your working style, but certainly gets reflected in the choices that you make. Actually as a reverse to this, posing gender issues to women directors in a way diminishes the larger issues, that are involved- the art that is created.

The writer is a well- known theatre director whose work has been acclaimed internationally.