Road less travelled…
Biking has been a step towards self-discovery for six of these avid riders, who are in Chandigarh as part of the Grand Indian Road Trip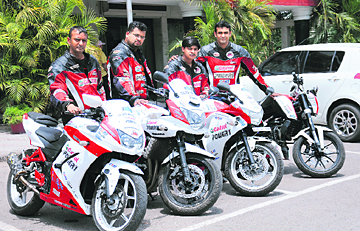 PG Tenzing was bang on with the title of his book — Never Ask An old Bloke For Directions; a biker, a swashbuckler himself, he knew what riding a bike means at large. The onenesses with the road and with one's own self, the feeling of liberation and the acknowledgment of the bigger power that a biker gets.
Thrill pill: Members of the group XBhp.com, the global Indian biking community.

Success mantra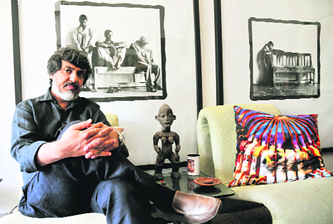 Frame by frame
Diwan Manna, one of the pioneers in art photography in the country, had hardly anything but grit on his side. Brought up in small town, Bareta, Punjab, where 'art' was probably an unknown word, he has over the years carved a niche for himself. There were some wrong starts but once he figured out his field, he pursued it with unmatched zeal and perseverance.
Right click: Diwan Manna. Photo: S Chandan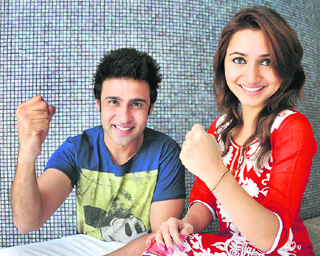 The successful Punjabi script
This has become quite a norm — not a day passes when we don't get an invite for either the launch or announcement of a new Punjabi movie! Quite in keeping, the cast and crew of upcoming Punjabi movie Saada Haq, directed by Mandeep Benipal, along with actors Pramod Muthu, Gaurav Kakkar and Dhriti were in Chandigarh to talk about the movie on Monday.
Teamed up: Gaurav Kakkar and Dhriti Saharan. Photos: Pradeep Tewari

LOOM-ing large
Despite a variety of other materials, handloom fabrics are still a hit with people
Soft mulmul, beautiful batiks, intricate kalamkari and floral fantasies all come calling in a medium that is traditional, but designs and silhouettes that are contemporary. Yes, we are talking of the handloom fabrics. And with designers playing with these fabrics, we have minimalist sundresses, form-conscious tunics, relaxed maxi-dresses and layered skirts that give this ethnic fabric a chic new form.


Astro turf
ARIES: Avoid new debt or excess ive spending. Loved ones may not fully understand your daily needs. Tonight rest and pamper the body. Minor muscle aches may be bothersome. You easily become enthusiastic but you must stay grounded. Tarot message: Try to curb your bad habits. Lucky colour: Purple. Lucky number: 62
Chatter box
On the wish-list…
We hear many stories of reincarnation and being born again, but ever thought if you were to be born again, then who would you like to be? We quizzed TV actors about what would they like to be in their next birth? Read on to find out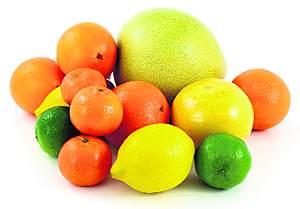 Weight watch
Must-haves on your diet chart...
There are certain important nutrients which are mandatory during diet management and exercise. If your diet does not have these important nutrients mentioned below, it is advised to take supplements to cope up with the effects and after effects of weight training. Vitamin C: Also known as ascorbic acid, it is a water soluble vitamin that is excreted daily without storing. This vitamin helps in the formation of collagen fibres which gives strength, elasticity and growth to all the tissues in the body. It is also a powerful antioxidant.
The year ahead
If your birthday is May 1...
Get inspiration from the theme of May day and translate it into practical life to be successful. You may brood over finances and will realise the importance of financial planning. You may have to compromise on certain things regarding career as there can be some stressful moments. There are chances for your family participating in auspicious activities, travelling is also on the cards. It's becoming apparent someone you're with has no desire to make a firm commitment about your relationship. They have no desire to give you anything back.
Fashion funda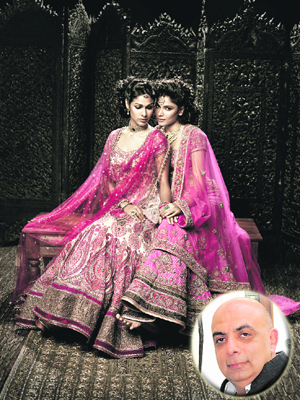 Designer tips: Tarun Tahiliani

Par Excellence
The learning process
As a beginner, it is very important to understand the learning process. Learning any skill is dependent on feedback. In golf a change in technique should result in a change in the ball flight. If we are able to co-relate the two, we will learn to play better golf. If the grip is changed, the ball flight should change too. The grip controls the club face and the club face controls the direction of the balls flight. If the club face is open at impact the ball will slice or curve to the right (for right handed players). The ball could also move to the right if it is hit off the toe of the club or if your swing path is wrong. Multiple reasons for deviations in ball flight confuses players.
Bold & beautiful
When Tarun Tahiliani makes a fashion forecast, fashion followers do take a note of it. For, the designer has been there on the top of fashion scene for two decades now. His creations along with a few others from the list have put India on the map of fashion. Here he spells trends for this season and you got to take him seriously.

Content says it all
She moved from television to regional movies to Bollywood. Actress Yami Gautam, who debuted in Hindi films with the unconventional yet successful movie Vicky Donor, says movies are not about language but about content. "You can't tag me as a regional actress. Whatever I did was considering the content over the language," Yami said. Bolly ride: Yami Gautam
Side-effects of stardom
Actor-turned model Rajneesh Duggal says for any celebrity, handling fame is the most arduous task and feels some times it takes a toll on their growth. "Being a part of the industry, I know fame can very easily get to your head, fan following can make you get lost anytime. There are very few people who can comfortably handle and digest fame...fame can be a problem in the growth of a celebrity," Rajneesh said in an interview.
TRENDSETTER
Sportsman's spirit
Style defines the persona of an individual which maybe his own cultivated 'look' or a smart blend of what's latest and his personal preferences. Whatever it is, such a person stands out in the crowd and is noticed by all. State-level basket ball player Karan Ajmani, a final B Com student, is all for a 'sporty look'.
Kat's no more troubled
Actress Katrina Kaif, who is teaming up with Salman Khan again in Ek Tha Tiger, says she is not bothered about the gossip that goes around regarding her and the actor.
Strictly for adults
Rapper Nicki Minaj says she would be upset if she heard children singing along to the explicit lyrics of her albums. The 29-year-old Super Bass hitmaker's records include adult-only versions of her mainstream tracks and she said that she is a puritan at heart who believes children need protecting, reported a publication.
I will move to country music: Katy Perry
Pop star Katy Perry wants to ditch her pop style of music and become a wholesome country singer.
Wedding renewal
Pop star Mariah Carey and husband Nick Cannon renewed their wedding vows on the top of the Eiffel Tower in Paris.
Date with words
The book fair organised by Sandhya Social and Educational Society with the assistance of National Book Trust, India, of Human Resource Development, Department of Higher Education, Government of India, presents about 25 publishers and distributors.
Heidi Klum's baby steps to fashion
Model-actress Heidi Klum is drawing on her experience as a mother as she is all set to launch her own fashion line for kids.
Power of faith
Hollywood actress Keira Knightley says if she believed in God she would have been forgiven for having done anything wrong.