A Big fat health concern
Obesity has been rising due to increasingly sedentary lifestyles and other lifestyle changes. There is a high correlation between obesity and heart diseases, type 2 diabetes, high blood pressure, various types of cancer, infertility among men and women and many more
Dr Rajesh Gupta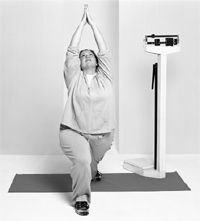 Obesity has emerged as a silent killer in recent times. As the incidence of obesity continues to increase at a rapid rate, so does the incidence of the comorbidities (it is either the presence of one or more disorders (or diseases) in addition to a primary disease or disorder, or the effect of such additional disorders or diseases) associated with it.
It is this dangerous liaison which is one of the greatest threats in the 21st century. Our sedentary lifestyles, increased consumption of calorie-rich foods, and decreased physical activity have led to the rise and spread of this disease. Coupled with this is the prevalence of genetic factors like sex, age and emotional factors, which also act as causal factors for obesity.
A more severe form of obesity is morbid obesity. A morbidly obese patient is unable to shed excessive weight by merely adopting diet programs and exercises. Obese people have a body mass index (BMI) between 27.5 and 37.5. The BMI is a measuring tool used to determine whether an individual's body weight is 'normal', overweight, obese or morbidly obese. In case of an indication of having body weight more than 20 per cent of the required or ideal weight in relation to the height of an individual, a person is considered obese. Morbidly obese people have a BMI of 32.5 to 37 or higher and are at an extremely high risk for various life-threatening conditions.
What makes obesity especially dangerous is that there is a high correlation between an increase in BMI and increases in the prevalence of comorbidities such as cardiovascular diseases, type 2 diabetes and high blood pressure or hypertension. Also many liver diseases, various types of cancer, gallbladder disease and stroke are quite common in obese people. Other comorbidities linked to obesity are gout (joint pain caused by excess uric acid), respiratory problems such as sleep apnea, and aggravation of asthma, complications of pregnancy (before, during and after pregnancy), and psychological and social effects, such as Alzheimer's disease, depression and isolation.
Interestingly, certain comorbidities, such as type 2 diabetes mellitus and steatohepatitis (fatty liver disease) that used to be considered "adult diseases" are now regularly seen in obese children as well.
Type 2 diabetes has emerged as one of the deadliest comorbidities associated with obesity. Once diabetes develops, it can lead to heart disease, kidney failure, loss of sight, and even limb amputation.
Diabesity
Diabetes and obesity (often referred as diabesity) currently threaten the health, well-being and economic welfare of virtually every country in the world. Diabetes is a global epidemic with 285 million patients worldwide currently. In India, till 2010, there were nearly 50.8 million diabetics in the age group of 20-79 suffering from the disease. According to the World Diabetes Foundation, India is the diabetes capital of the world. Obesity increases the risk of developing insulin resistance wherein the body loses the ability to process insulin properly.
Diabetes mellitus is a metabolic disorder characterised by high levels of glucose in the blood. This is caused by the body's inability to produce insulin in response to glucose. Furthermore, there is a resultant effect on glucose uptake by the skeletal muscles and other tissues. The high blood glucose levels may also lead to organ damage in kidneys, nervous system and the circulatory system.
Infertility
One of the lesser-known disorders associated with obesity is infertility. Being overweight and obese leads to abnormal hormonal functioning, which in turn affects the reproductive system and process among men and women.
Among women, obesity has been linked to ovulation problems (release of an egg from the ovary), an increased incapacity to conceive, and increased risk of experiencing multiple miscarriages. Furthermore, in some cases, obese women continue to ovulate but, in comparison, with women with a lower body weight, they are still less likely to conceive as excess body fat results in hormonal imbalances in the body. An important cause is the high level of estrogen associated with obesity. Estrogen is the primary female sex hormone. Body fat plays a major role in the production of estrogen. High estrogen levels result in the disruption of normal hormonal functioning in the female body, which, in turn, results in stopping the process of ovulation. Without ovulation, there can be no pregnancy.
Among men, obesity has been found to decrease the sperm count and affect the sperm's ability to fertilise the egg. It can also lead to erectile dysfunction (impotence), lower testosterone levels and can cause hormonal changes that result in infertility. A high BMI is, hence, an independent risk factor for infertility among men as well.
Heart disease
Research shows that obesity increases the risk of death from heart diseases by 82 per cent. Obesity is caused by a high intake of calorie-rich foods, saturated fats and an increase in cholesterol levels. This results in an increased risk of strokes, heart attacks, congestive heart failure, chest pains and abnormal heart rhythm than those who maintain a healthy BMI. Being obese significantly increases one's risk for developing heart disease, especially if one has a lot of abdominal fat.
Mental disorders
Recent research has revealed links between obesity and highly-detrimental mental disorders such as depression and in some cases even Alzheimer's disease. A study in the international journal Neurology found that high blood pressure, diabetes, smoking and obesity in middle age may lead to brain shrinkage and cognitive problems. The study also found that fatter the body (particularly in the midsection), the greater the brain shrinkage and the greater the risk of dementia.
Excessively high levels of insulin, quite characteristic in diabetes, a common obesity-related comorbidity, leads to the inflammation of blood vessels, which in turn, can cause severe tissue damage in the brain.
Obesity-related changes alter the chemical composition of blood itself. High levels of cholesterol and triglycerides, often associated with excess body fat, increase the risk of developing Alzheimer's in the future.
Further, increased exposure to nitrites, nitrates and nitrosamines through processed foods (as preservatives) and fertiliser and pesticide residues may also increase the risk of brain damage.
Prevention and treatment
Improvement in the conditions of diabetes, infertility, heart disease etc. after substantial weight loss suggests that obesity probably plays an important role in the development of these diseases.
Obesity is one of today's most blatantly visible, yet most neglected, public health problems. An escalating global epidemic of obesity is taking over many parts of the world, along with the rise of associated comorbidities such as hypertension, cancer, high blood pressure, heart diseases, type 2 diabetes, mental diseases and infertility.
Weight loss is highly recommended among obese patients as a treatment for obesity-related comorbidities. Walk, exercise regimes, swimming, cardio etc. are various ways of losing weight. Dietary modifications to facilitate fat loss should be follow as well. However, it needs to be closely monitored so as to prevent any gaps towards achieving healthy weight. Specially designed low-calorie diets are recommended for obese people since it provides them adequate nutrients and prove effective for moderate weight loss.
However, in spite of having tried a variety of exercise regimes, diet programmes, etc, the problem of obesity prevails, especially among the morbidly obese people. Weight-loss surgery or bariatric surgery has developed as a viable option for both obese and morbidly obese patients with life-threatening comorbidities. However, to achieve the long-term success of surgery, it is important to take proper nutritional supplements, adopt a healthy eating pattern, and also maintain a motivated approach towards staying healthy.
The writer is Additional Professor, Surgical Gastroenterology Division, Department of General Surgery, PGIMER, Chandigarh
According to the World Health Organisation's The World Health Statistics 2012 Report: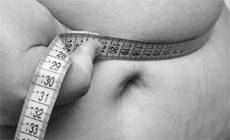 7.3 per cent of India's population is overweight. As many 1.2 per cent of India's population is obese.
One in six persons in the world is considered obese. One in 10 in the world population is diabetic. One in three persons of the worlds' population suffers from high blood pressure.
In every region of the world, obesity figures have doubled between 1980 and 2008. Today, half a billion people or 12 per cent of the world's population is considered obese.
Non-communicable diseases such as obesity, diabetes, and high blood pressure account for 53 per cent of all deaths in India.
The World Health Organisation projects that by 2015, approximately 2.3 billion adults will be overweight and more than 700 million will be obese.
In Northern India, obesity is more prevalent among urban population (males 5.5 per cent, females = 12.6 per cent) as compared to the rural population (males 1.6 per cent, females 3.8 per cent).
Heavyweights of Punjab
Based on the 2007 National Health Family Survey data as many as 30.3 per cent of males and 37.5 per cent females are obese in Punjab, making Punjab the 'heaviest' state in India.