| | | |
| --- | --- | --- |
| | OPED — LAW | |
Pain of cross-border abduction by parent
Indian law at present offers little support to a parent whose child has been deviously removed to a foreign country by a separated spouse. It could even be a child brought to India from abroad. India could begin with signing the Hague Convention on Civil Aspects of International Child Abduction
Anil Malhotra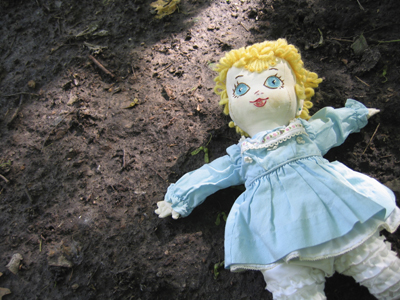 Nine million Punjabi NRIs constitute the biggest community from any Indian state to contribute to the total of 30 million NRIs living worldwide. Consequently, Punjab also has the largest share of NRI-related cross-border family law disputes. One rapidly developing offshoot of such marital and family disputes is "inter-parental child removal".
The concept is not clearly defined in any Indian legislation. As a matter of convention, it has come to mean the removal of a child from the care of the person with whom the child normally lives. Removal of a child from one country to another without the approval of the other parent or permission from a court, inadvertently or not, amounts to inter-parental child removal.
Today, removal of children across borders is happening both ways. Earlier, cases of foreign children brought to India against parental consent were common. Now, the reverse is also true. The question arising here is how would Indian courts deal with situations where Indian children have been removed to foreign jurisdictions in violation of local court orders or parental wishes? Which law would apply and how would it extend to a foreign country? Clearly, there is no international legal instrument that can be invoked, and the only remedy with the aggrieved parent would be to invoke the national law of the foreign country where the child is wrongfully retained. But that is easier said than done. Visa formalities, travel expenses, litigation costs and, above all, foreign court procedures would be insurmountable. The problem defies solutions and workable remedies under the present provisions.
The Hague Convention
The Hague Convention on Civil Aspects of International Child Abduction, 1980, a multi-lateral treaty developed by the Hague Conference on Private International Law, provides an expeditious method to return a child from one member nation to another. The Convention has 80 nation member signatories but, unfortunately, India is not part of it. The Convention seeks to protect children internationally from the harmful effects of their wrongful removal or retention and ensures their prompt return to the country of their habitual residence.
Inter-parental child removal is also not defined in any Indian legislation, nor is it an offence under any statutory law in India. Hence, the only expeditious and effective remedy sought is invoking the writ of habeas corpus in a high court directly to secure protection of the life and liberty of a child detained by one parent, either against the child's wish or the other parent's rights. Different high courts in India have different precedents on the maintainability of such a petition due to lack of any codified law on the subject. It may sometimes be extremely difficult to establish that children are in illegal detention of a parent.
The Supreme Court considers a foreign court custody order as only one feature for consideration in such matters. Alternatively, upon the aggrieved parent being relegated to seek guardianship orders of their own children under the Guardian and Wards Act, 1890, a time-consuming and cumbersome procedure follows, which often frustrates the entire exercise as a desperate parent may not even achieve visitation rights, leave alone custody of the child. Surprisingly, the Hindu Minority and Guardianship Act, 1956, also does not have any independent provisions for obtaining a guardianship order. The result is that children are reduced to being a trophy to be won by a parent with superior rights. Welfare of the children, which should be the paramount consideration, is nowhere to be seen.
A voice muffled
The plight of NRI children in inter-parental child custody litigation in India is becoming a hotly debated issue. Furious litigation ensues when one parent obtains restraining orders from a foreign court, in answer to a habeas corpus petition filed by the other parent in India. Whoever has custody of the child is the better placed. Why is it a battle of superior parental rights? Where is the voice of the child; who seeks his opinion after talking to him? Can his welfare be decided without speaking to him? In the absence of any international treaty, convention or reciprocal arrangements, Indian court orders cannot be enforced in foreign jurisdictions.
Existing remedies limited
The Family Courts Act, 1984, was enacted to provide for the establishment of family courts by state governments in consultation with the high court to promote conciliation in and secure speedy settlement of disputes relating to marriage and family affairs. However, 28 years have gone by and neither Chandigarh nor Punjab or Haryana have any family court. Hence, all matters pertaining to guardianship, custody and access to minors are adjudicated by conventional proceedings under marriage laws before the designated civil judges exercising powers under of Guardian Judge under the Guardians and Wards Act, 1890.
As a basic principle, the Guardian Judge exercises jurisdiction only if the minor ordinarily resides within the territory of the court. Often, temporary residence within India, after removal of a child from a foreign country, does not fulfil the requirement of the phrase "ordinarily resides" for the Guardian Judge to exercise jurisdiction. And if the judge finds he has no jurisdiction to entertain the proceedings, he cannot pass any order for the return of the child to the country from where he was removed, even when such removal is found to be in violation of an order issued by a court in a foreign country.
In such a situation, the aggrieved foreign parent has to move the high court concerned for return of the child to the foreign country, as this would be the only other legal remedy open for relief. An unsuccessful "abducting parent" can move his residence within India to jump the territorial jurisdiction of the court, requiring the aggrieved parent to move yet another court. Abuse of this process can make it dodgy and lengthy. Thus, multiple proceedings, different remedies, slow procedural hearings and delay does not serve the interest of either the child or the affected parent.
A possible solution
With the increasing number of migratory Indians and people with Overseas Citizens of India status, inter-parental child removal needs to be resolved on an international platform. It is no longer a local problem, but global phenomenon. Parallel court proceedings in two jurisdictions by warring parents reduce the child to be won over as a trophy at the end of a legal war. Steps have to be taken by joining hands globally to resolve these conflicts through interaction of courts and countries. Till India does not become a signatory to the Hague Convention on Civil Aspects of International Child Abduction, this cannot be achieved. Before India accedes to the Convention, it is equally important to create a domestic uniform law with clear, authentic and universal child custody principles.
The machinery to implement the convention must first be devised. Divergent views only harm children. Removed children cannot be allowed to live on a no-man's island. The temptation to wrongfully remove children must be deterred, and the cruel form of abduction must find a clear and simple legislative solution forthwith. Lawmakers must act in the interest and welfare of children.


Distressing scenarios
The following are some real-life instances to illustrate the various situations that can result from broken NRI marriages, with children the unfortunate victims. Uncontested cases from foreign court jurisdictions find no solution due to lack of availability of appropriate remedies in the Indian legal system:
n An ailing NRI father suffering from an inoperable brain tumour dies in the UK, unable to meet his daughters brought to India in defiance of British court orders.
n An NRI mother recovers her abducted son in the US after eight years of a legal battle against her husband who had "abducted" their son from the UK and brought him forcibly to India.
n An NRI father through compromise is reunited with his sons in India after 15 years of their removal from the UK by their mother in contravention of a British court's directions.
n An NRI father, who unsuccessfully litigated in India against his former wife for the custody and return of his son to the UK as per British court's orders, cannot return to India to meet him, having been declared a proclaimed offender in criminal court proceedings in India arising out of their marital discord.
n A foreign national fights for custody in Indian courts against her Indian hus band who detains their only daughter in India after the minor is removed to India from the UK, violating her parental rights.
n An Indian wife is lured to India by her NRI husband's parents and abandoned in India without a passport in order to cut her off from her baby daughter in the UK. A British court permits her re-entry into the UK and reunites her with the two-year-old child.
Why should India join the treaty
The Hague Convention, a multilateral treaty developed by the Hague Conference on Private International Law, provides an expeditious method to return a child taken from one member nation to another. The Convention came into force on December 1, 1983. It currently has 80 nation members worldwide, not India. It is time to join the treaty because:
n India is no longer impervious to international inter-parental child removal.
n The present situation plays into the hands of the abducting parent.
n The offending parent at times usurps the role of the competent court.
n India's non-signatory status has a negative influence on a foreign judge, who declines a parent from taking the child to India fearing non-return.
n The Convention helps avoid the problems that may arise in courts of different countries, which are equally competent to decide such issues.
n The best course would be to become a signatory to the Hague Convention and enact an Indian international child abduction law and create a Central authority for liaison and seeking adjudication before existing designated Indian courts to decide summary return or render decisions on merits. In the interest of children, the stalemate must end.
The writer is a lawyer and member of the UT NRI Cell, Chandigarh.