Growing aggression in children
Aggression comes in different forms. It has now become a menace that almost every child has to deal with on a daily basis. Anger and aggression can be controlled and children need to be taught the skills to help them do so
Dr Samir Parikh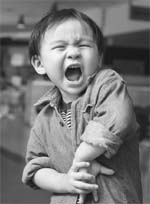 In February 2012, a 15-year-old student stabbed his teacher in classroom in a private school in Chennai, Tamil Nadu. In December 2007, two teenagers brought a gun to school and shot a fellow 14-year-old student in Gurgaon.
In April 2007, a student killed 32 persons and wounded 25 others before committing suicide, on the campus of Virginia Polytechnic Institute and State University, Virginia, USA.
We may have been caught off guard the first time round. But we cannot afford ourselves the luxury to be surprised a second time.
These events, both in India and abroad, have caused an uproar worldwide, and have led society to revisit some of its norms, cultures and policies.
When we speak of aggression, however, we can't restrict ourselves to these ghastly, widely publicised acts of violence.
A regular menace
Aggression comes in many different forms and it has now become a menace that every child has to deal with on a daily basis. Small arguments in school have now grown to resemble gang wars, replete with hockey sticks and knives, with 50 members per 'gang'.
Reports of sexual harassment and violence are increasing. Children, these days, seem to have lost the ability to complete a single sentence without the use of abusive or swear words. The acts and consequences of ragging and bullying have been obvious for all of us to see and read about in the newspapers. Social exclusion and other forms of passive aggression can do a great deal of psychological damage as well. Cyber bullying is the latest in the evolving and ever-changing forms of aggression.
Concerns over aggression among children have been increasing. Social media has, perhaps, been one of the greatest factors responsible for the increasing aggression among children and teenagers. The cultural stereotypes that surround children these days enforce expectations of 'macho' behaviour among boys.
Children who bully are looked upon as being 'cool' and others follow for the same kind of social approval — simply to fit in with peers. Children with academic as well as emotional difficulties have been found to be more prone to aggressive behaviour. Even clinical conditions such as depression often manifest as aggressive behaviour among teenagers. Children's lives are becoming increasingly stressful. Our cities are becoming more congested and the safe outlets for children to discharge of their energies are gradually decreasing. In fact, studies have suggested that environmental factors such as increased heat, crowding, and even the accessibility to weapons can increase the likelihood of aggressive behaviour.
The consequences of aggression are devastating for all but more so when the victim is a child, still at a nascent stage where personalities are only just forming and where coping mechanisms are not yet entirely in place.
Acts of physical violence, bullying and social exclusion have the propensity to lead to many psychological disturbances such as loss of confidence and lowered self-esteem and difficulties in sleeping. Children, who themselves are at the receiving end of aggressive acts, whether in homes or among their peers, are more likely to engage in aggressive behaviour.
In that case, the victim then becomes the victimiser, broadening the net of violence and aggression. Psychiatric conditions such as depression, anxiety and eating disorders may also develop. The facts are clear to see — childhood and teenage depression is on the rise. Adolescent suicide is also on the rise.
Adults often tend to ignore childhood aggression; they treat it as a part of normal development, hope the child grows out of it, and basically just push it under the carpet. The bad news is that aggression among children is on the rise. The good news is that there are things we can do to curtail it.
Problem management
Aggression management needs to come to the forefront — enter the domain of the classroom as well as that of the dinner table. Anger and aggression are both things that can be controlled and children need to be taught the skills to be able to do so.
* Educate children about different kinds of aggression —that it is not restricted merely to acts of physical violence.
* Discuss the potential long-term consequences of aggression, both on the victim as well as the perpetrator. Focus on teaching children effective life skills and move beyond the academic curriculum.
* Teachers must take time out of regular classes and teach children effective conflict resolution skills as well as effective communication styles. Parents need to do the same at home.
* Explain to children the difference between aggressive and assertive behaviour and encourage the latter. Screen for vulnerable students and address social and emotional needs and concerns of children.
* Schools must adhere to a zero-tolerance policy towards bullying, ragging, and other forms of aggression. The corrective measures taken, however, should be reformative rather than punitive.
Hitting the child is a terrible idea — in fact, corporal punishment has been found to only increase the incidence of aggressive behaviour. Instead, aim to understand the child, and later educate and sensitise the child. Psychological counselling for both the victim and the perpetrator of aggression is also advisable.
What is most important to remember is that aggression is a learnt response. Children do what is being done around them. What the kids need are positive, pro-social role models. And this social responsibility of being effective role models falls on each and every one of us.
Childhood aggression has become a great hazard to the society. What it now needs to become is the priority of parents, teachers and policy-makers alike.
The writer is Chief Psychiatrist, Max Healthcare, New Delhi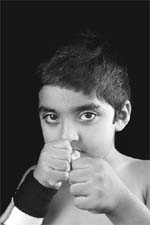 The Super Columbine Massacre RPG is a role-playing videogame, which was released in 2005. The game recreated the infamous 1999 Columbine High School Shootings. Five decades ago, Albert Bandura, a pioneering social psychologist, proved that aggression is, to a large extent, a learnt response.
Children learn aggression by watching and imitating the behaviour of others. With the rising incidence of aggressive behaviour among children, it is high time the social media is brought under scrutiny. The media doesn't just represent our reality; it creates it along the way as well. It begins with children imitating the choke slams they see on WWF, followed by reproducing swear words that have become 'cool', thanks to our new-age reality shows.
Reality TV is not just getting dumber by the day, it is also getting meaner. The cartoons children watch aren't free of aggression anymore, and neither is the news. Whether television or the internet, violence is everywhere. The problem is that role models are changing. Children don't have many pro-social role models to look up to anymore. It is, instead, aggressive, intimidating, rowdy, anti-social behaviour that catches the eye and evokes acclaim.
Videogames are another major cause for concern. Be it Hitman, Call of Duty or the countless others, the constant exposure to the violent imagery that characterises such games has led children to become desensitised to violence, leading to a culture that normalises aggression. It is as if violence doesn't bother the kids as much anymore.
In a social environment such as this, children are at the receiving end of thousands of media messages everyday. So, educating children about the social media is essential. Concepts of media literacy need to be introduced in schools. Children need to be empowered with the knowledge and skill to filter and make sense of the information they are bombarded with. We need to discuss the media messages that children receive and help them analyse them. Children need to be told what is real and what is make-believe. Consequences of aggressive acts need to be looked into.
We need to introduce workshops and interactive discussions on the subject in schools, and in the community, at large. Students themselves need to be transformed into effective role-models for their peers and juniors. At the same time, change can only come about if parents and teachers come together to lobby in, trying to bring about changes in current social media practices. What we need is stronger censorship and a lot more engagement with children and adolescents to take away the impact that the social media can have.