forgetful, not forgettable
The present number of 3.7 million patients suffering from Alzheimer's and related disorders is expected to double by 2030. The cost of caring, estimated at Rs 14,700 crore, will increase three times. But new technology makes it possible to slow down the disease
Usha Rai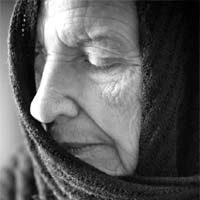 India has about 3.7 million persons suffering from dementia and this figure will double by 2030 to about 7 million persons. The number of persons with dementia doubles every five years and so India will have the largest number of elders with this problem. The cost of caring that has been conservatively estimated at present is Rs 14,700 crore. While the number is expected to double by 2030, the cost will increase three times. The study was done by Alzheimer's and Related Disorders Society of India (ARDSI), a non-profit organisation established in 1992.

With a large number of people being affected by Alzheimer's and related disorders and their numbers increasing at an alarming rate because people are living longer and have more stressful lives, the National Brain Research Centre (NBRC) at Manesar, Haryana, the Neurology Department of AIIMS and HelpAge India are collaborating for early detection and 'treatment' of Alzheimer's. The good news is that thanks to the high field 3-Tesla MRI scanner, provided to the NBRC by the Department of Biotechnology, it is now possible to detect and diagnose early signs of the disease.

Early detection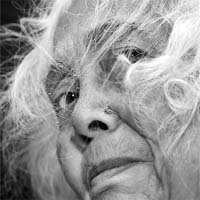 According to Dr Pravat Mandal, an MR physicist and additional Professor at NBRC, a simple non-invasive magnetic resonance imaging (MRI) or brain mapping can track or detect changes in the brain. "Early detection can help in improving the quality of life of people suffering from Alzheimer's and related disorders. Reliable biomarkers have been identified which could indicate mild cognitive impairment or early signs of Alzheimer's."
There is just a 3 per cent chance of Alzheimer's being genetic. However, Dr Mandal has seen a 38-year-old patient of genetic Alzheimer's. It was an unusual case where the parents as well as a sibling had the ailment.
According to Dr Manjari Tripathi, Additional Professor Neurology, AIIMS, and President of the ARDSI, when family members or relatives bring in patients with symptoms like forgetfulness, disorientation etc, these patients have already had Alzheimer's for five to six years. Dr Tripathi said although 50 per cent of those over 85 suffered from Alzheimer's and related disorders like dementia, 3 to 4 per cent persons over 65 also had Alzheimer's. Under an arrangement between the AIIMS and the NBRC, based on her clinical diagnosis, Dr Tripathi refers patients to Dr Mandal. The NBRC then picks up these clients or patients and brings them to Manesar for the scan.
It is important for a family member or a friend to accompany the patient and share history and other information of those affected. To encourage a wider cross section of society to get the benefits of scanning, the poor are even paid Rs 500. Pick up and drop back home facility is provided for all those willing to undergo a brain scan. More than 115 persons have been scanned for Alzheimer's over the past two years. The scans are analysed for changes in the brain and the results are sent back to Dr Tripathi for treatment. Certain chemical changes can be found on the left side of the hippo campus (the GPS of the brain) indicating pre-Alzheimer's, says Dr Mandal. The chemical changes are much more in advanced cases.
"We are investigating what causes these chemical changes, and if they can be controlled," says Mandal. Associated with the NBRC's Alzheimer's studies are half a dozen electrical engineers and IIT graduates.
Based on his two years' of study at the NBRC, Dr Mandal has published scientific papers in the Journal of Alzheimer's Disease, USA; the European Journal of Radiology and in the Biochemical, Biophysical Research Communication journal, USA. In India, the NBRC is the only institute involved in brain study for Alzheimer's. It is also a leader in the world for such studies.
Dr Tripathi and Dr Mandal agree that an early diagnosis helps patients take medicines that can slow down the pace of the ailment. Last year, HelpAge, India, and ARDSI conducted memory tests on residents of many old-age homes in New Delhi and the NCR (national capital region). There are three stages of Alzheimer's — mild, moderate and severe. In the last stage, the patients forget everything and there is no control over mental and bodily functions.
Silent epidemic
Because of the large number of cases now knocking on the doors of AIIMS, Dr Tripathi maintains Alzheimer's is a "silent tsunami" for senior citizens resulting in chronic functional disabilities. There are different kinds of dementia. It is no longer just a problem of the elderly. Many suffering from hypertension had memory loss leading to dementia. This is a silent epidemic, said Dr Tripathi.
Dementia is not easy to diagnose. You may not realise the person has dementia until it is too late. However, the risk factors are preventable. Factors like hypertension, diabetes, smoking, stress, eating preserved food and alcohol consumption could be controlled. "We go out and buy diseases. If we look after ourselves, lead a healthy life, dementia can be prevented," Dr Tripathi stated.
The Alzheimer's & Related Disorders Society of India has been running a day-care centre for persons with dementia and AD (Alzheimer's related disorders) at Tughlakabad on the premises of the Panchvati home for senior citizens. The other centre is in Faridabad. With the PICA (parents in India and children abroad) syndrome increasing, understandably stress levels for the seniors are high. So a 24-hour helpline and free medicines are also available for those with dementia.
Caregivers' problems
Caring for those with dementia is really tough. One person with dementia is equal to 12 normal patients, says Dr Tripathi. To deal with the flood of cases being reported, a Chronic Care Facility for those with dementia has been proposed.
Mathew Cherian, CEO of HelpAge India and member of the Sub-Group that prepared the National Policy for Senior Citizens 2011, says the new policy has also recommended the setting up of a national centre for the older persons suffering from dementia and mental diseases at New Delhi. It also sought a budgetary allocation of Rs 120 crore in the Twelfth Plan for setting up such a centre. The policy is itself in doldrums because though it has been accepted by the Ministry for Social Justice and empowerment, it still awaits Cabinet approval.
Since older persons are often victims of abuse, ill treatment, exploitation, desertion and violence, to ensure their dignity and security, they need prompt and reliable support in times of need and distress, says Cherian. This is why the sub-group had recommended the:
Setting up of a national helpline for older persons based on the model of Child Line.
Setting up of Helplines in each state to provide different types of services by joint effort of an NGO and the local police department.
Helplines in old age homes set up under the Maintenance and Welfare of Parents and Senior Citizens Act, 2007.
The writer is a senior journalist who writes on development issues like environment, education and health


Case Study

Stave off Dementia

Poonam Natarajan, chairperson of the National Trust under the Ministry for Social Justice and Empowerment for the differently-abled, narrates the slow onslaught of Alzheimer's in her mother, Nirmal, a vibrant, socially active woman who ran her own school in New Delhi for many years.

"Dementia begins with loss of memory. You get confused in a new place — then slowly you can't find the toilet or the bedroom in your own four-roomed apartment," she says.

A wonderful cook, Nirmal suddenly lost her ability to make tea. The family worried she may forget to switch off the gas or burn herself while in the kitchen. So her husband took on the responsibility of making tea in the bedroom.

The first signs of dementia were noticed when Nirmal was about 71. She wanted to go to the school she had set up. It was difficult to tell her that she was no longer in a state where she could run the school. Though she still remembered she was a teacher, in her fragmented mind she was back in her childhood and kept recollecting her family home in Amritsar, her brothers and parents. She wanted to go and meet that part of her family. She had no recollection of her 50 years of married life or the family she had raised. She thought she was still young and when Poonam introduced herself to morning walkers as her daughter, she turned around and told Poonam "You can't be my daughter."

She kept walking out of her house probably in the hope of finding her old home in Amritsar. Fortunately, she lived in an Army housing society and everyone knew Nirmal and her problems. They kept a watch on her and ensured she never strayed out of the colony or injured herself.

Over the next 12 years, Nirmal's condition deteriorated. It was difficult finding care givers because it's an extremely stressful job and Poonam, her father, sister and two other helpers shared the responsibility of watching over her.

Even taking Nirmal to the specialist was difficult. She refused the IQ test and either could not or would not write. At home, she could not find the toilet and incontinence set in. Slowly, she lost all her abilities. Her fine and gross motor movements started declining and with it ended her social circle.

She had to be taken everywhere on a wheelchair. Even in the residential complex, people, who wanted to talk to her, did not how to engage her. Friends and family stopped coming to see her. Poonam's father was shattered to see his lively, dynamic companion of over 55 years reduced to this vegetable state and died 20 months before her.

Warning signs

Normal

Temporarily forgetting a colleague's name

Forgetting placement of keys

Unable to find the right word but using a fit substitute

Forgetting for a moment where you are

Talking on the phone and temporarily forgetting the topic

Having trouble balancing a cheque book

Misplacing the wristwatch until the steps are retraced

Having a bad day

Gradual change in personality

Tiring of housework but getting back to it

Possible Alzheimer's

Not being able to remember the name later

Forgetting that the meal was ever pre pared/burning of food on stove

Uttering incomprehensible sentences

Getting lost on known street

Forgetting topic with no recall at all

Not knowing what the numbers mean

Putting the wrist watch in a sugar bowl/spectacles in a glass for wash

Having rapid mood swings

Drastic personality change

Not knowing or caring about housework that needs to be done