| | | |
| --- | --- | --- |
| | OPED — THE ARTS | |
Ebbing Cultural Leadership
India 's soft-power is woven into its fabric and is in need of a radical shift in the way our cultural resources are governed. Fiscal resources are only part of this challenge, the bigger concern is lack of skilled human resource
George Jacob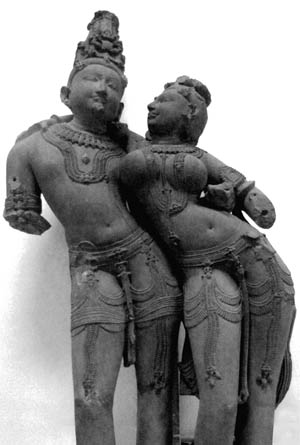 Over 2,00,000 works of exquisite art, covering more than 5,000 years of cultural heritage of India are waiting to get appropriate space for display at our National Museum
AN AMerican museologist, Dr. Grace Louise McCann Morley (1900-1985), became the Founder Director of the National Museum in New Delhi, on August 8, 1960. With the grand opening of the magnificent building, India had set the bar high for cultural institutions in the developing world. Founder of the San Francisco Museum of Modern Art, Dr. Morley had continued at its helm for 23 illustrious years prior to relocating to India at the invitation of late Pt. Jawaharlal Nehru. Honoured with Padma Bhushan for her tireless dedication, service and foresight, she remained in India till her death in 1985. The National Museum has not been the same since.
Dreadful neglect
Like a dinosaur fossilised in its quasi-self, the lumbering National Museum — home to over 2,00,000 artefacts, exhibits complete lack of cultural leadership, vision and pride in our priceless cultural heritage, at every conceivable level. With over 108 permanent positions vacant and barely 7.6% of its collections on display, the museum has never had any credible professional leadership in the last two decades and continues to be run by a revolving door of civil servants with little to no expertise in contemporary museum practice.


Heritage galore

India has an estimated 750 registered museums


Under Government control- 131
Of these - 33 are autonomous bodies


Under State Governments- 238


Private- 70


Under different universities- 86


Under Municipal Corporations- 10


Run by trusts and societies- 80


Other bodies- 135
Seven out of its 26 galleries continue to remain closed for prolonged periods while some of the significant curatorial positions have been eliminated or have remained vacant for 18 years. Last year, a Parliamentary Committee, headed by Sitaram Yechury issued a scathing critical report on the inadequacies plaguing the National Museum. The 167th Report also noted that the Art Acquisitions Committee of the museum had been defunct now for 15 years with on-going ad-hoc acquisitions and pointed to no inventory stock-taking since 2003. He also pointed out the shocking lack of gallery renovation standards. A Phase III building expansion project to increase gallery space started in 2003, has remained incomplete.
Laudably, the Committee has recommended a revamp of recruitment procedures, benefits would be reaped it suggests, if the selection of the Director General's position is not handled by a board constituted of curators and or historians, but by museum professionals with international exposure to best practices in cultural leadership and design-build rigours. Many sub-committees and advisory panels are chaired and led by individuals with little experience in running national or international cultural institutions and as such their advice remains out of sync with global visionary leadership practices and transformative institutional change management requirements. Out of the 911 World Heritage Sites listed by UNESCO, India is home to 28. In the zealousness to chase the mirage of becoming an economic powerhouse, we are ignoring our most precious asset — our culture that defines us. Museums are collective souls of civil societies that give us a sense of place, a sense of history that gives us the strength to lead our aspirations into the future.
Resource remorse
The 2011-2012 Central Government Budget for the Ministry of Culture is a mere Rs.1338 crore, out of which a paltry Rs.135 crore is set aside for all the museums across the country that includes the National Museum absorbing nearly Rs.19 crore of this sum. Deducting planned overheads and payroll, the remaining resources are woefully inadequate to even begin to think of basic improvements and upkeep of crumbling facilities and premises, let alone creating world-class exhibit and programming experiences, augmenting their staggering priceless collections.
However, fiscal resources are only part of the problem. A bigger concern is human resource. India needs a world-class training institute exclusively for excellence in museum studies and much-needed cultural awareness for the people managing and leading its cultural resources. After 65 years of pursuit of excellence in education and such rich heritage at our disposal, we should be able to produce experts in museology. But, what is evident from the poor state of our national and state run museums floundering for budget and vision at many levels contradicts our efforts. Adequate awareness of best practices and international museum standards is needed for the bureaucracy that is often entrusted with caretaking as well as for those young professionals who will be the future cultural ambassadors to India's heritage within India and overseas. The approach to both levels of training programmes will address the growing need for effective management and leadership while leveraging cultural resources for diverse audiences and the overcoming challenges of addressing contemporary stakeholders through old methods and traditional practices.
Transformative change
As India lacks a comprehensive Museum Policy that addresses the changing needs of a globalised work-force and has an indigenous population-base that is increasingly looking beyond the material measures of success, the time has come to create a think-tank. With the Prime Minister finally appointing a Minister of Culture late last year after holding on to the portfolio for many years, the Central and state governments need to now precipitate a partnership between corporations and individual resources to trigger a workable strategy for a 2020 vision, in-line with the best in the world.
There is a growing need, now more than ever, to address the needs of museums and their diametrical congruence with tourism, economic, regional development coupled with foresight and leadership to truly capture the spirit of "incredible India"!
Contemporary culture
Noveau museums, art galleries and similar destinations of non-formal learning, experimentation and visual repositories of lifestyle, are vehicles of economic regeneration and inspiration in civil societies. Often leisure destinations with interesting contemporary twists attract not only tourists, but other investment in allied sectors and industry keen on offering the quality of life that the ambience offers. Apart from generating direct revenues, employment, e-commerce, tourism and restaurant investments, real estate, retail and rentals, museums serve as cultural ambassadors for political, strategic and a range of community benefits. A working formula that offers a combination of tax incentives and targeted philanthropic edge at regional and national levels, can aid India harness a significant portion of its national taxable income towards a higher societal purpose.
Youth and heritage
While it is true that India is a young nation, the museums hardly offer any content that resonates with this missing swathe of our population. The cultural landscape provides significant capital investment opportunities and new projects that could have tremendous public interest and support. Untapped subject fields of fashion, design, music, cinema, health awareness, culinary diversity of India, et al can all be transformed into rich museum exhibit experiences with travelling avatars in circulation at international venues. Examples of such initiatives with investment opportunities, urban planning, community revitalisation and econometrics of success abound in various parts of the globe.
With more and more Indians travelling abroad and visiting museums and heritage sites, there is a growing desire to experience similar cultural sensitivity and pride in our museums. It is an encouraging trend which should catalyse public interest in applying standards of cleanliness, care, creativity and character towards the betterment of our cultural institutions. Globalisation is beginning to affect cross-cultural dialogue at many levels and their impact on the future of museums is yet to be fully discerned. The catalytic coordination of professional resources and implementation dynamics is expanding possibilities of reach and outreach resulting in remarkable optimisation of financial and intellectual resources. Intercultural dialogue is changing the way architects and museum designers are approaching the visual manifestation of modern museums with increasing emphasis on the subtle aesthetic, laced with fresh thinking that resonates with contemporary society.
Museum designers from different continents are cross-pollinating their creative rigors on to the creation of national museums obtuse to their own cultural backgrounds. Not only has the last decade seen an increased blurring of the local vernacular and national identities, it has experienced an unprecedented fluidity of resources that has re-shaped the manifestation of culture and heritage. From conventional leanings of curatorial practices to the frayed edges of neo-economic colonialism, museums face a plethora of challenges as they seek relevance while engaging diverse audiences.
With countless museums, heritage sites and immeasurably immense resources, some, on the brink of being lost, there is a tremendous opportunity to raise the bar, train and educate a new generation of cultural resource professionals to lead the change in transforming the way we appreciate, preserve and present our heritage. India 's soft-power, in effect, is woven into this fabric and is in need of a radical shift in the way our cultural resources are governed. The impact of these resources transcends the very perception of India – for those who visit it to be transformed or transfixed irreversibly.
The writer is a well-known museologist who has authored books on the future of museums