Security plates on 70L vehicles? Miles to go!
Syed Ali Ahmed
Tribune News Service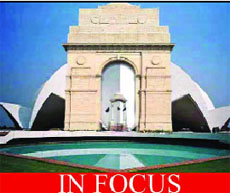 New Delhi, August 19
July has come and gone but the grand plan to start installation of tamper-proof high security registration plates (HSRPs) on 70 lakh existing registered vehicles in the national Capital is yet to pick up steam.
Working at a snail's pace, the Delhi Government's transport department has reached an average of 600 vehicles till date and considering the sheer volume even the 11 centres identified for the task, it has many miles to go. The Supreme Court had directed the states to install HSRPs on new vehicles from May 1 and on older vehicles from June 15.
Adding to the magnitude of the task is that every day Delhi registers 1,200 new vehicles and the elementary math shows that it is just double of the installed capacity to install these HSRPs.
The work for fitting the HSRPs on new vehicles started on April 30 this year and Delhi and Chandigarh are the pioneer cities. However, the plan to install them on the existing registered vehicles is still to start and officials explain the slow pace to the fact that initially this work was being done only at the Burari Regional Transport Authority in North Delhi.
Having realised that installation of HSRP cannot be handled by just one centre, the department opened 11 centres, but it is anybody's guess when the backlog can be cleared.
On the condition of anonymity, officials of the department confided that work has not really started and plans were afoot to make public announcement once the work begins. A part of the delay was also because just one company was awarded the contract, but that too was challenged till the courts cleared it.
S.M. Ali, incharge of the HSRP project, said, "It is mandatory for all the new vehicles to have these plates installed. The existing centres are located close to regional transport offices and charges fixed are Rs 216 for a four-wheel vehicle, Rs 86 for a three-wheeler and Rs 69 for a two-wheeler."