Tiwari, DNA and the law
Despite confirmed scientific basis of medical techniques such as DNA profiling in legal disputes, law treats these only as 'expert' and not conclusive evidence. Courts may have started giving more weight to such tests, but statutory recognition can come only with legislation enacted by Parliament
Anil Malhotra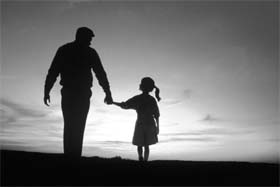 A valuable right of a person to settle a paternity claim through DNA testing is on its way to be tried and tested. An outcome of the "Rohit Shekhar versus Narayan Dutt Tiwari" case, it has now been recognised that a person can be physically compelled to give a blood sample for DNA profiling in compliance with a civil court order in a paternity action.
This, however, comes in the face of the fact that DNA fingerprinting has no statutory recognition, because of which it does not become conclusive proof on its own.
The Delhi High Court in its April 27 judgment in the Tiwari case — yet to be concluded — held that once a matrimonial or civil court exercises its inherent power to order a person to submit to a medical examination or a technical investigation — which may have been resisted by a party — the court is entitled to enforce the direction and not simply take the refusal on record to draw an adverse inference from it.
The court also settled the issue that such forced testing would not be violative of the right to life or privacy under Article 21 of the Constitution, though the power to direct a DNA test should be exercised after weighing all "pros and cons" and satisfying the test of "eminent need".
However, this right has been restricted to the civil courts only by holding that the same reasoning cannot be applied in the context of criminal cases. The Supreme Court in the "Selvi versus State of Karnataka (2010)" case has held that narcoanalysis, polygraph (lie-detector) test or BEAP (Brain Electrical Activation Profile) conducted against the will of a person are not permissible under criminal law, in which an accused cannot be compelled to make self-incriminating statements to be a witness against himself.
There are, however, several instances in India as well as abroad where DNA testing has helped convict, acquit, arrest or repatriate people in criminal cases too (see box). In view of these, the debate today is how the present value-based system of justice requires to be modified for the purpose of utilising scientific and technological advancements in the justice delivery system.
DNA advantage
The science of DNA profiling is used as a new form of circumstantial evidence, which is placed on a higher pedestal than direct and ocular evidence because of its objectivity, scientific accuracy, infallibility and impartial character. This technology is extensively applied in civil cases in order to determine paternity or maternity disputes, baby-swapping matters, succession disputes, maintenance proceedings, matrimonial disputes, etc.
For instance, in case of a disputed paternity or maternity, mere comparison of the DNA obtained from the body fluid or tissue of the child with the father and mother can offer reliable evidence of biological parentage in very little time. As timely medical examination and proper sampling of body fluids followed by forensic examination can offer irrefutable evidence, it helps avoid the need for protracted court proceedings.
Yet, despite the foolproof science, the fact remains that the humans who conduct or control the result of this forensic examination may be questionable. There is also the lurking probability of manipulation and tampering of evidence. In instances of organised crime, rioting or public massacre, DNA samples can be fudged by deliberate action.
Amend Evidence Act
Science and law have become increasingly intermingled for ensuring justice. The legal system today has to deal with novel scientific evidence, which has posed new challenges for law. Many of these dilemmas arise from fundamental differences between legal and scientific processes. Scientific evidence has accurate fact-finding results without uncertainties, which accompany legal decision-making. However, if these scientific investigations do not find statutory recognition (according to the written law), the reports may or may not be accepted at the discretion of the court. DNA profiling in criminal cases is one such paradox.
The 185th Report of the Law Commission of India dated March 13, 2003, on the review of the Indian Evidence Act, 1872, has recommended that with reference to proof of paternity, Section 112 of the Evidence Act be amended. Three other exceptions — blood group test, DNA investigation, and medical tests to prove impotency — have been recommended to be introduced in addition to the plea of non-access of parties to each other.
If this amendment in the Evidence Act is carried out, it would be the first Indian legislation to give statutory acceptance to DNA investigation conducted with the consent of parties. Also, it would eliminate the requirement of proof, where other than non-access of parties, even a DNA test is not considered conclusive proof to rebut legitimacy.
As of now, if the DNA result does not match, parentage is not established. But, surprisingly, even if the DNA result matches, it is not conclusive proof of parentage under the Indian Evidence Act. It is only one piece of evidence, albeit a strong one. Amendment in the Act could bring harmony between law and science.
Here to stay
In western countries, DNA profiling is now widely employed. In India, too, a systematic programme and scientific planning ought to be started for this. Orientation programmes, publications and awareness campaigns ought to be carried out for creating awareness regarding DNA testing. All functionaries in the civil and criminal justice delivery system — the police, courts and correctional institutions — must be acquainted with this science. A fusion of knowledge of forensic sciences and the DNA technology will not only lead to quick solving of crimes but also be useful in the prevention and control of crime. Civil disputes, of course, will be quickly resolved.
There is a need to recognise the independent body called the DNA Profiling Advisory Committee. It can implement quality control measures regarding DNA profiling, provide recommendations on the use of current and future DNA methods, draft an appropriate legislation concerning DNA profiling, and safeguard the rights of individuals under it. There can also be a "national DNA bank" for aiding the criminal justice system.
Immediate amendments are needed in the Code of Criminal Procedure (1973), Indian Penal Code (1860), Indian Evidence Act (1872), Family Courts Act (1984), and other prevalent family law legislations to provide for recognition of DNA tests as authentic proof in matters of civil, criminal and matrimonial disputes. Else, it remains the discretion of courts on a case to case basis.
However, the existing value-based criminal justice system cannot be done away with, and a balance will have to be struck between the modern and the existing pattern. It may be unsafe to convict or acquit a person exclusively on the basis of DNA evidence, but the scientific results cannot be ignored in reaching the truth for justice.
It is hoped that the proposed Bill for recognising DNA as evidence would see the light of the day at the earliest. It will particularly benefit NRIs in matters of determining paternity in surrogate arrangements and resolving consequential immigration issues. Establishing evidence in international crimes would also become easier for Indian law agencies.
The writer is a Chandigarh-based lawyer specialising in family and immigration matters.


What is DNA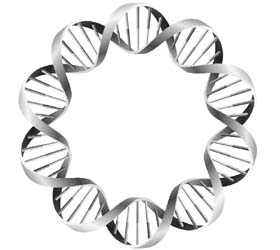 Deoxyribonucleic acid (DNA) is a nucleic acid (biological molecules) containing the genetic instructions used in the development and functioning of all living organisms. The DNA segments carrying this genetic information are called genes.
Reproduction brings the DNA of both parents together randomly to create a unique combination of genetic material in a new cell, so the genetic material of an individual is derived from the genetic material of both parents in roughly equal amounts. Comparing the DNA sequence of an individual to that of another individual can show whether one of them was derived from the other. Specific sequences are looked at to see whether they were copied verbatim from one of the individual's genome to the other. If that was the case, then the genetic material of one individual could have been derived from that of the other (i.e., one is the parent of the other).
WHEN DNA EVIDENCE WORKED
October 30, 2006: In "CBI vs. Santosh Kumar Singh", the Delhi High Court turned acquittal of the accused to death sentence for rape and murder on the basis of a DNA test that established rape, which had earlier been ruled out in the post-mortem.
September 26, 2005: In "State of UP through CBI vs Madhumani Tripathi", the Supreme Court, ruling on an appeal by the state in a case of murder, set aside High Court orders and cancelled the bail bonds and directed the accused to surrender on the basis of DNA reports that showed him as the father of a six-month foetus found in the womb of the deceased.
2007: The Jamaican Police probing the murder of Pakistan cricket coach Bob Woolmer sought DNA samples from everyone, including other cricket teams, in the hotel where the victim was strangulated.
2007: Maninder Pal Singh Kohli, accused of murdering Hannah Foster in Hampshire, UK, was arrested in India and extradited to the UK after his wife in India consented to DNA testing of their two sons, which led to inference of his DNA profile. It was then matched to the DNA in the semen found on Hannah's clothes.
Laws dealing with medical evidence
Section 45 of the Indian Evidence Act: Deals with taking opinion of experts.
Section 293 of the CrPC: Deals with reports of government scientific experts.
Section 53 of the CrPC: Provides scope for the investigating officer to have the accused examined by a medical practitioner at the request of the police.
Section 112 of the Evidence Act: Provides that anyone born during the continuance of a valid marriage between his/her mother and any man, or within 280 days after its dissolution (the mother remaining unmarried), shall be considered legitimate child of that man, unless it can be shown that the parties had no access to each other at the time when that child could have been conceived. Now, DNA testing may be used to rebut this statutory presumption.