Guide to best colleges

Results of Punjab Assembly Polls 2012


EARLIER FEATURES


IMG on coal issues notices to PSUs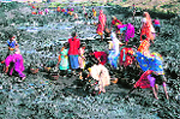 New Delhi, September 25
Starting off with the next phase of the review of the undeveloped coal blocks, the Inter Ministerial Group (IMG) on coal has issued notices to public sector undertakings (PSUs) to present their side of the story for delays in developing the blocks.
Zardari graft: Govt submits draft of Swiss letter to SC
Under intense pressure to re-open graft cases against President Asif Ali Zardari, the Pakistan Government on Tuesday submitted before the Supreme Court the draft of a letter to be sent to Swiss authorities over the issue. (Details on World page)


Ex-servicemen reject hike in pension, say it is 'misleading'


New Delhi, September 25
As the fine print of the Cabinet's decision on additional pension for ex-servicemen emerges, it is clear that the government stopped short of accepting the 'one rank, one pension' (OROP) formula but there will be an across the board increase in pension for all those who retired before January 1 2006.
Govt moves closer to one rank, one pension; clears Rs 2,300-cr package
September 25, 2012
With Trinamool gone, SP blows hot and cold
September 24, 2012
Amid talk of reshuffle, PM calls on Pranab
September 23, 2012
Time for hard decisions, says Manmohan
September 22, 2012
Anti-UPA bandh unites BJP, Left & SP
September 21, 2012
Cong ready to sail without Mamata
September 20, 2012
Mamata withdraws from UPA, Manmohan govt in minority
September 19, 2012
RBI boosts liquidity, FM says more reforms in the offing
September 18, 2012
Under a cloud, Punjab minister Ranike quits
September 17, 2012
It needs courage to ensure growth, says PM
September 16, 2012