P E R S P E C T I V E

governance

UPA's calling card
With an eye on the 2014 elections, the UPA-II government is hoping to redeem itself with the rollout of the ambitious Aadhaar scheme for direct cash transfer of subsidies. While it may check pilferage of funds, the sheer scale may hamper effective implementation.
By Sanjeev Sharma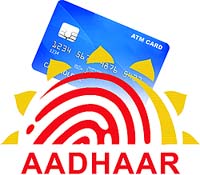 Prime Minister Manmohan Singh is trying to fix a problem that Rajiv Gandhi had famously articulated many years ago. He had said candidly that out of every rupee sent by the government to the poor through various schemes, only 15 paise reach them. To ensure that the entire rupee makes its way to the beneficiary, the UPA government has embarked on an ambitious programme of direct cash transfer of government benefits to the poor using the Aadhaar card linked to a bank account.
The government is moving towards a system of transferring cash benefits directly to the poor, with the rapid rollout of Aadhaar having crossed 21 crore cards (target is 60 crore) and the National Population Register (NPR) undertaking the rest. The view of the government is that some schemes will immediately benefit from the introduction of an electronic cash transfer system such as scholarships, pensions, unemployment allowances, wage payments (MNREGA) and health benefits like the Rashtriya Swasthya Bima Yojna. The government also has plans to transfer some subsidies directly to the beneficiaries through this system.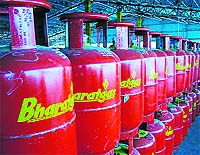 LPG CYLINDERS
Mysore has seen a pilot project for this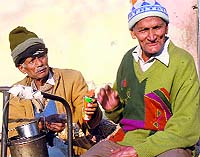 Old-age pension


Using banking services may be a challenge




scholarships


As many as 1.5 crore
students could benefit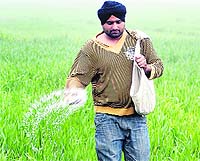 fertiliser


Subsidy for farms will be covered in later phases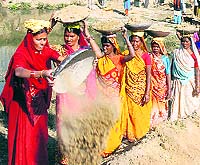 MNREGA
Complaints of cuts in
payments could be avoided

MNREGA moment
The Prime Minister had earlier said the unique identity number would help 1.5 crore students get scholarships, 2 crore elderly get pensions, 3 crore avail health insurance and 5 crore people get the benefits of MNREGA.
The scheme will be the UPA government's calling card in the 2014 elections. It is being viewed as "MNREGA moment" for UPA-II, which has been facing a rash of corruption scandals and accusations of policy paralysis over the past two years. MNREGA was the differentiator for the UPA in 2009 and the direct cash transfer scheme has been called a "game changer" by Finance Minister P Chidambaram. Every plan has its pitfalls and even MNREGA, considered widely successful, has been criticised for having hurt both agriculture and industry.
Though it will be an important governance reform, the scheme has clear political goals in the run-up to the 2014 elections. Chidambaram and Rural Development Minister Jairam Ramesh used the Congress headquarters in Delhi to announce the rollout of the scheme instead of a government platform.
Jairam Ramesh said the scheme was called "Aapka paisa, aapke haath" — the "haath" or the hand also happens to be the Congress symbol. In 2009, the Congress had gone to the people with "Congress ka haath aam admi ke saath". Since Arvind Kejriwal has named his party the Aam Aadmi Party (AAP), the "aam admi" pitch may have to be tweaked differently.
Ambitious target
Congress heir apparent Rahul Gandhi will brainstorm on the scheme with district Congress presidents of the 51 districts where the scheme will be rolled out in the first phase on January 1. The political message is clear as the scheme was announced at a Congress rally near Jaipur last month.
The target is ambitious — to cover the entire country by next year and before the next general election. There is a huge task cut out for the government — cards have to be made, bank accounts opened even in remote areas, records have to be digitised and seamless implementation of the scheme has to be ensured. The Indian system is not known for governance delivery and while there is no dearth of good schemes, implementation will be the key.
Sources say even though a proper database is available, pensions are not reaching the beneficiaries. Considering that the direct cash transfer is on a much bigger scale, it will have to be implemented effectively. Ramesh Adige, a public policy expert, says: "It can be a reality, wherein every household in India, particularly in the rural areas, can have a bank account based on the Aadhaar card by 2013-end. With their large branch network assisted by banking correspondents, public sector banks will be able to do this. District collectors will also have to play an important part in successfully rolling out the financial inclusion and direct cash transfer scheme."
Fiscally neutral
The optics of a scheme is important. What Aadhaar seeks to do is not only ensure that the government dole reaches the beneficiaries by cutting out middlemen and leakages in the system, but also transfer cash instead of goods in their accounts. Though the scheme is fiscally neutral, it makes people feel richer as earlier they were getting goods, and now it is coming in the form of cash. Apart from the benefits of cutting pilferage, it creates a feel-good ground swell among the poor, who never had a bank account or cash, and now see it coming from the government.
The scheme's biggest advantage is cutting leakages, falsification and corruption. The government has estimated that there are several advantages of moving benefits to direct cash transfer system. These include improved benefit targets, checking corruption and eliminating waste arising out of poor targeting and leakages as a result of corruption. It is also intended for checking waste in subsidies, and as an entry point for reforming subsidies for better targeting, cutting out duplication and eliminating leakages. Adige says: "The greatest benefit of direct cash transfer is that there will be no bogus muster roll. Money (subsidy) will reach the actual beneficiary and leakages will be eliminated."
The fear, however, is whether cash, instead of goods, can be utilised properly for the intended purpose. In land acquisitions, it is often seen that money is frittered away and the source of income, land, is also lost. "There is a possibility that the money received by direct transfer would be misused by the beneficiary for unnecessary and wasteful expenditure. This may cause serious social problems like alcoholism, gambling and drug addiction. The below poverty line (BPL) family may be shattered," says Adige.
To begin with, 29 government schemes have been identified for rollout in the initial phases. Food and fertiliser subsidies have been kept out as they are deemed complex. Subsidy will be the most difficult to implement as not all people will get it. The eventual target is to move to cash transfer for all schemes, entailing Rs 3.4 lakh crore.
Banking spread
Enrolling and opening bank accounts across the country is a challenge, as is ensuring that there is no misuse of accounts and ATM cards. Given the financial literacy levels in the country, the jury is still out on it. On the financial inclusion front, it has been mandated that there should be no resistance in banks to open no-frills accounts and there should be no need to have separate accounts for each scheme. For the goal of financial inclusion, the banking system will need to integrate the post office network, especially in the rural areas. The banks will have to ensure that the front end infrastructure is in place across the country, so that people have no trouble in opening accounts and withdrawing or depositing cash.
As part of the rollout plan, various ministries have to digitise their database, most of which are with the states, and seed them with Aadhaar numbers. The electronic transfer of benefits is a simple change as the transfers are already taking place and the only modification would be movement from a paper-based, cash-driven system (with or without the use of banking channels) to an electronic direct transfer system. Pilot projects are taking place in Andhra Pradesh, Chhattisgarh, Punjab, Rajasthan, Tamil Nadu, West Bengal, Karnataka, Puducherry and Sikkim.
Aadhaar penetration
Database digitisation of beneficiaries, both at the state and Central level, is critical for rolling out cash transfers. It has been estimated that the tipping point for rolling out cash transfers would be an Aadhaar penetration level of 80 per cent of beneficiaries. The Unique Identification Authority of India (UIDAI), headed by Nandan Nilekani and rolling out the cards, has been asked to ensure that this target is achieved. So far, 21 crore cards have been registered.
Nilekani headed a task force on direct transfer of subsidies on kerosene, LPG and fertiliser. Oil companies have launched LPG transparency portals to reduce leakage. A pilot project for selling LPG at market price and reimbursement of subsidy directly into the beneficiary's bank account is being conducted in Mysore. A similar project for kerosene has been initiated in Alwar, Rajasthan. The Aadhaar platform has been used to validate public distribution system ration cards in Jharkhand.
The features
Aadhaar is a 12-digit unique number to provide proof of identity to all residents of India, allowing people to avail of benefits and services that require a person to authenticate his or her identity.
21 crore cards have been made so far, making Aadhaar the world's largest biometric-based identity database.
Service delivery application utilises the number's uniqueness and linkage with government scheme database to identify beneficiaries.
Bank accounts will be opened for direct cash transfer.
Unique Identification Authority of India (UIDAI) estimates that Aadhaar will complete 60 crore enrolments (1 out of 2 persons) by 2014.
Common proof of identity for accessing services such as a bank account, passport, or a driver's licence.
Queues for kerosene may be a thing of the past with the scheme coming into effect.
How to enrol
One can go to any authorised Aadhaar enrolment centres across India with identity and address proof
UIDAI accepts 18 proof of identity and 33 proof of address like voter ID card, passport and driver's licence.
Photo ID cards like PAN card and government ID cards are permissible. Address proof documents include water, electricity and phone bills for the last three months.
A certificate of identity and address issued by an MP, MLA, gazetted officer or tehsildar is valid.
One is required to fill a form. A photograph, fingerprints and iris scan will be taken.
The information details will be verified and the Aadhaar number will be generated and mailed.
The waiting time may vary from 60 to 90 days. It could take longer if enrolment is done through NPR exercise.
Why it may not work
Misuse of cash
Financial literacy levels are low in India. A poor person suddenly getting large amounts of money will be tempted to fritter it away. Worse, it can become a social problem if the money is spent on drinking or gambling. Goods on the other hand are consumed if there is good delivery. It has been seen in many land acquisitions that farmers buy consumer goods or other items, not realising that their source of livelihood (land) is gone and they need to save the money.
Ineligible beneficiaries
The Aadhaar card may give a unique identity with name, address and biometrics, but cannot ascertain who is eligible for a particular subsidy or scheme and what his or her income levels are. Like fake ration cards, fake beneficiaries may crop up.
Distributing subsidy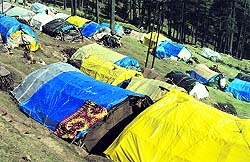 This will be the toughest part of the scheme. Food, fuel and fertiliser subsidy is about Rs 3 lakh crore annually. While food and fertiliser is being kept out for now, if direct cash transfer is the way to go, everything will have to be included. What happens to the public distribution system then? Will it be scrapped? How will the income levels be decided? If BPL is the criterion, which is only subsistence level, will it mean that people above the line don't need subsidy in an inflationary environment? What about the urban poor? If subsidies are taken away from people who are currently availing them, it will create resentment. The cap on LPG cylinders is an example. The system is not geared to implement such a step. It has caused disruption in service and anger.
Herculean task
Public service delivery in India is tardy. Covering the entire country in a year, just because the elections are looming, is ambitious. About 40 crore more Aadhaar cards are needed and the National Population Register has to enrol 60 crore more to cover the entire country. There may be chances of an overlap. In addition, bank accounts for crores of people in the remote areas have to be opened. The sheer logistics, administration and database digitisation will not be easy. Proper implementation will be the key. The last mile linkage with the end recipient of the cash has to be on time and they should understand how it works. There is scope of misuse of ATM cards as well.
Illusion of wealth
If in place of goods, cash is distributed, it will make the poor feel richer. The scheme is fiscally neutral, but the optics of the scheme may make people feel richer every time they get money in their accounts, and even complacent.
Project in North
The scheme will be rolled out in 51 districts in the first phase on January 1. The districts in the North are:
Punjab: SAS Nagar, Nawanshahr, Fatehgarh Sahib, Gurdaspur
Haryana: Sonepat, Ambala
Himachal: Hamirpur, Una, Bilaspur, Mandi
Chandigarh