The tribune 130 years
a witness to history
book released by prime minister manmohan singh

Guide to best colleges

Results of Punjab Assembly Polls 2012

EARLIER FEATURES

A month after gang rape, Patiala teenager ends life


Family alleges police harassment

DSP suspended; SHO, ASI dismissed


Badshahpur (Ghagga), December 27
A teenage victim of gang-rape committed suicide in Patiala's Badshahpur village on Wednesday, allegedly after continuous harassment by the police and three accused.
Family mourns victim's death
10 days later, Delhi shamed again
Trio rapes woman, dumps her at Kalkaji
New Delhi, December 27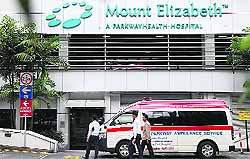 A 42-year-old woman was allegedly gang-raped by three men and dumped in south-east Delhi last night.


The Mount Elizabeth Hospital in Singapore where the 23-year-old girl is undergoing treatment.

President's son under fire for 'sexist' remarks
Kolkata, December 27
President Pranab Mukherjee's son Abhijit sparked off a major controversy by describing women participating in the Delhi protests against the gang rape of a student as "highly dented and painted", triggering an angry backlash.
Govt sets up judicial panel to probe Capital gang rape
December 27, 2012
Constable hurt in protests dies,
8 booked for murder
December 26, 2012
2 ACPs suspended, trial from Jan 3
December 25, 2012
PM says anger genuine, promises women's safety
December 24, 2012
Public ire mounts: Protesters brave teargas, water cannons
December 23, 2012
Delhi HC slams police for being evasive in rape probe report
December 22, 2012
Cong wrests Himachal, Modi scores a hat-trick
December 21, 2012
Fifth accused detained in Bihar
December 20, 2012
Delhi rape horror sparks outrage
December 19, 2012
RS votes for quota in govt job promotions
December 18, 2012
6 soldiers killed in Siachen avalanche
December 17, 2012