Is market directing bold feminist writing?
Is women's writing catalytic enough to bring something new out of the prevailing chaos? Or, by offering titillation in the name of being bold, feminists are catering to the demands of the publishing industry?
Mridula Garg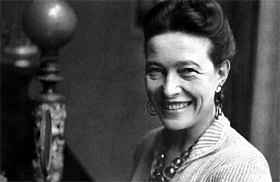 I think it is important to remember grassroots feminists like Mahadevi Verma and Simone de Beauvoir in the time of ideological confusion today.  Powerful men in publishing and editing, posing as liberal feminists have, alarmingly taken over the supervision of writing by women. They offer to publish their books with heavy publicity if they agree to write soft pornography: in the name of feminism of course.
This is nothing new. But it has spread its tentacles far and wide now, particularly in the Hindi literary world. In fact, ever since the first International Women's Day was celebrated in 1975, Indian male writers and editors have been in thrall of soft pornography written by women. They hide their titillation behind the pretence of mouth smacking feminism. All that feminism implies for them is that they are in favour of women baring it all for them to enjoy the view and frank talk. I remember when I wrote my first novel, coincidentally in 1975, I was asked by the famous male Hindi editor/ publisher, at present the foremost patron of writing by women, "Can you write something like Erica Jong's Fear of Flying in Hindi." My answer was "I can but I won't." I remember a kind of sex manual called "Any Woman Can" used to be on the best -seller list those days. That too kept getting thrown at the heads of hapless women writers by the male literati; the innuendo being, surely you can. Naipaul said it openly and brutally; Hindi writers, slyly. My riposte was always the same," Sure any women can but does she want to?"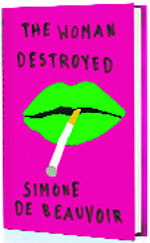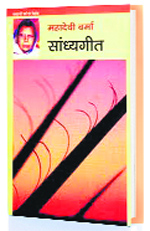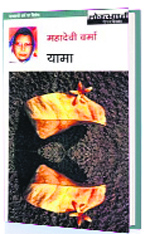 Both women — Mahadevi Verma and Simon de Beauvoir — were characterised by the peculiar brand of turmoil and resurgence that prevailed in their motherland, both responded to it in more than 50 shades
Why only fifty shades of grey?
Four decades have passed since and the latest to grab the fancy of male pro-feminists is the book, "Fifty Shades of Grey." Again they are smacking their lips and asking young female writers, "Can you write a book like Fifty Shades of Grey?" The poor dears are vying with each other to produce pale copies, forgetting they are writing in a language where Vice Chancellors of Universities can call female writers sluts, with impunity (or the unprintable word as was originally used in Hindi), if they strayed from the beaten track. The point discussed with lip smacking interest then was; are female writers, sluts or are they pretending to be? The incident died without any loss of face by the V.C while the question continued to do the rounds.
Under these bleak circumstances, I think it is imperative that we remember a stalwart and veteran feminist like Mahadevi Verma, who fought for women's rights through her works without once invoking pornographic titillation.
Simone de Beauvoir of France and Mahadevi Verma of India were two literary giants as unlike each other as their countries. But each was true to the special genius of her particular country in a manner that went beyond psyche or tradition. Their work embraced a whole gamut of emotions which reflected their countries over the catalytic period, which created a new society out of the prevailing chaos.
Simone de Beauvoir was born in 1908 in France. In her youth, she saw her country subdued and occupied during the Second World War and soon after, re-emerge as a proud and vibrant nation. Mahadevi Verma was born in 1907 in India, a country already subdued and occupied but one, whose proud and rebellious spirit was soon to assert itself in a freedom struggle, which coincided with her youth.
Unlike the short and valiant French resistance, the Indian movement was more protracted, so it required more patience, hope and above all, faith. Characteristically, it was faith rather than fiery rebellion which gave its special touch to Mahadevi's work. Both women were characterised by the peculiar brand of turmoil and resurgence which prevailed in their motherland.
Rebellion of the soul or body?
Simone rebelled against the religiosity of her time and took refuge in the companionship of another rebel, a flesh and blood lover, friend, philosopher and guide. Mahadevi rebelled against the constraints of her social milieu, pursued an education against the dictates of the elders. She refused to go to her husband's house and insisted on the annulment of a marriage promulgated by others. But she did not rebel against religiosity. She metamorphosed it into poetry of an intensely personal nature. She did not choose a flesh and blood companion but a mystic lover, with whom there could be no union; only eternal yearning. And that, according to our mystic poets and thinkers, is the true state of perfect love; a yearning that knows no end.
The mystic love she sang of in her poems, full of wistful, tender longing and deep anguish, made people compare her to Mirabai, the most lyrical and rebellious of the Bhakti poets. Mahadevi was born in a later era so she did not have to leave the household and wander as a vagabond in a world, not willing to accept an unattached woman. She eschewed the home before it was thrust upon her. Not that it required less courage but it showed her to be a truly pragmatic woman along with being a deeply metaphysical one.
She declared, like Mirabai that she yearned for an identity, different from what most others wanted and for that, she had to reject being a householder and mother. She could express her yearning for a deathless lover without taking a stand against men of flesh and blood or proclaiming herself to be of the second sex, as her contemporary Simone de Beauvoir did.
She was lucky to have stalwarts like Suryakant Tripathi Nirala and Sumitra Nandan Pant as her contemporaries, of whom she always spoke with affection and adulation. They died but she survived in a more materialistic and strife torn world. She was not ready to succumb to its dictates; perhaps that's why she did not publish a work of poetry after 1940.
The unattached woman
All the acclaim she got came from five collections of poetry written before 1940; Neehar, Rashmi, Neerja, Sandhyageet and Yamaa. The last won her the Bhartiya Jnanpeeth Award in 1982, though it had been published as far back as 1939. Recognition came early to her with the first book she published, when she was barely 21 years. But Jnanpeeth Award came rather late, considering she had bestowed the same award to another writer seven years earlier. That indeed had been her finest hour. She mounted the dais at the Award ceremony in Delhi during the Emergency of 1975. With a singular display of courage of conviction and belief in freedom, she lashed out at a government that dared put curbs on the freedom of people, artists and writers, including those, who had sacrificed all that they had to win it barely 30 years ago. Seven years later when she was awarded the honour, she had already bestowed on another; many hoped she would refuse it, the way Sartre had refused the Nobel Prize. Disappointingly she did not. But it did not tarnish the memory of her finest hour.
Mahadevi was not only a poet of rare sensibility and mystic insight but also a prose writer of vibrant earthiness and tender humour. Reading her pen portraits or Rekhachitra is like being present at the village well-gathering of chatty, earthy women, who bare their souls as they recount their day to day anguish, without losing their sense of humour or zest for life. The affinity one felt with the living characters made one surmise, that had their experiences been turned into stories, something vibrant and vital would have been lost.
She used her inimitable genius to internalize the emotions and feelings of others to write in yet another genre, equally inimitably. She turned into a letter writer for the illiterate poor men and women around her. More women came to her to have letters written than men. The most touching was the story of a dumb destitute woman called Gungia, who wanted her to write to her long lost son, Hulasi, whose whereabouts she did not know but was sure, Mahadevi would somehow trace him. To interpret her gestures and reproduce them in words, as she herself said, was not an easy task. In her own words, "When asked if I should write that it was very wrong of Hulasi to have run away, Gungia waggled her index finger to say, no. Then should I write whatever he did was right, I asked and Gungia's head moved in an emphatic no. Finally, your Gungia Amma has been waiting for you for twelve years met with her mute approval. In this way, I managed to write the letter sentence by sentence like a novice poet." The fact that a poet acclaimed as a prodigy and a genius undertook this task of her own choice, showed the true strength of her sisterhood. A sisterhood, others have to either pretend to or at best aspire to.  
Empathy, sisterhood or titillation?
Male critics often separate the two Mahadevis; one bound to the earth, translating everyday reality into vibrant prose; the other, taking flight in the world of the spirit, seeking a mystic lover in various aspects of nature and in the vision of the Absolute. But, as a woman I feel that the superficial dichotomy between the pull of the womb and the mind or the spirit is, in fact, a synchronized reality, which constitutes the essence of a woman's nature. The womb helps to keep us rooted firmly to the ground, while the mind goads us to surge upwards and roam the beyond. But very few women have the courage to touch the beyond as Mahadevi did. She was being quintessentially a woman and an Indian when she dared to roam the earth and soar into the unknown with equal grace. The mystic poet and the earthy prose writer were in fact complimentary to each other, not contradictory.
But she did something more. She gave up the womb altogether by choice. She felt that it was the only way she could seek and preserve her identity. She then used her maternal instinct to nurture the needy and penned their struggles in earthy prose. She managed to find her identity not once but twice; once through poetry, then through prose. In neither did she give vent to rancour or cynicism.      
There is an important lesson here for today's turbulent times. However many shades there might be of grey raw sexuality, one shade would override them always. That is the shade of empathy and sisterhood. It does not need to take recourse to baring the body in sexual exhibitionism. Its purveyance is so vast and strong that it can offer multiple shades to both men and women, with no need for either calling the other, a slut. 
To write something like Erica Jong's "Fear of Flying" offers an easy option to popularity, but do many women writers choose this option? Or, take the long road of empathy like Mahadevi Verma did.
The writer is a well-known Hindi novelist



Simone rebelled against the religiosity of her time and took refuge in the companionship of another rebel, a flesh and blood lover, friend, philosopher and guide. Mahadevi rebelled against the constraints of her social milieu, pursued an education against the dictates of the elders. She refused to go to her husband's house and insisted on the annulment of a marriage promulgated by others.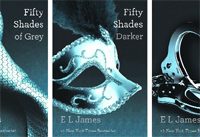 There is an important lesson here for today's turbulent times. However many shades there might be of grey raw sexuality, one shade would override them always. That is the shade of empathy and sisterhood. It does not need to take recourse in baring the body in sexual exhibitionism.



— Mridula Garg