Brothers in sync
Brothers Ahmed Hussain and Mohammed Hussain, a known name in ghazals, represent the rich Jaipur Gharana. Over six decades in the field, their fan-following is iconic; the duo is thoroughly grounded and spirited for the tradition they are upholding. In city for the Chandigarh Summer Festival, they share excerpts from the sadhna that their journey has been.
TWIN MELODY: Ahmed Hussain and Mohammed Hussain
punjabi scope
Comic circle
You have been laughing for a while; every Punjabi movie that hits the theatre comes with a promise of making the small and the large intestine of your body burst out with laughter. Oye Hoye Pyar Ho Gaya, written, directed and produced by Aditya Sood will not let you down in terms of laughter — plenty of gags, followed by more gags makes you accept that at least 'you know you will chew it and not swallow'.
First Day First Show
Fukrey
Directed by Mrighdeep Singh Lamba of Teen Thay Bhai fame, Fukrey is an upcoming Hindi comedy film starring Pulkit Samrat, Manjot Singh, Ali Fazal, Richa Chadda, Vishakha Singh and Priya Anand in the lead roles. The story and dialogues have been written by Vipul Vig and the screenplay by Vipul Vig along with Mrighdeep Singh Lamba. The film has been produced under the Excel Entertainment's banner.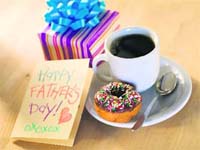 A token of love
If the time is just flying and you have had no time to stop by to tell your father how much you love, how much you care… probably this Sunday is the day; one out of the 365 days a year dedicated to the most important man in your life! Give him your time, love, care and if you want to present a token of love, we lay out some options.
Of tantrums and airs
The mood swing
Katrina Kaif: She is usually politically correct but she lost her temper once. We know that she never talks to flight staff and her manager Sandhya does the needful always. During a whirlwind promotional tour of a film, Katrina was tired and dozed off without putting her seatbelt on. The air-hostess politely tapped her and asked her to put the seatbelt on and she got the yelling of her life from Katrina for that. Poor thing!
Sonam's brand new friends
Sonam Kapoor has made a few good friends in Bollywood. Dhanush calls her, his closest friend. She has also become very good friends with Ayushmann Khurrana, who is a big fan of her father and her co-star in an upcoming YRF film. He likes that Sonam is such a privileged girl but still very earthy and grounded.
Home away from home
It is a known fact that Saif Ali Khan pretty much turned into a resident of Lucknow after shooting extensively in the city for Bullett Raja. But what is not known is that in the suite, where he stayed for this extended duration, he ended up collecting quite a few artifacts as well.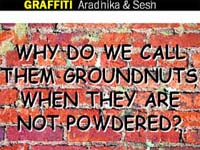 As luck would have it
In an industry where superstition is out of control, a star being a lucky mascot can become a common belief after a few consecutive hits. One such actress is Sonakshi Sinha, who is being recommended by most actors mostly because she has proved to be lucky for heroes like Salman Khan, Ajay Devgn and Akshay Kumar.