LIFE+STYLE

CHANDIGARH

LUDHIANA

BATHINDA

JALANDHAR

AMRITSAR TRIBUNE

JALANDHAR TRIBUNE

BATHINDA TRIBUNE

JAMMU TRIBUNE

KASHMIR TRIBUNE

DELHI

DEHRADUN

DEHRADUN PLUS
Import lobbies threaten every petroleum minister: Moily
Minister's charge ignites row as Oppn trashes claim
New Delhi, June 14


Under fire for proposing a steep hike in natural gas prices, Oil Minister M Veerappa Moily today stunned the nation by saying that petroleum ministers are threatened by oil import lobbies to deter them from taking decisions that could cut the $160 billion import bill.

Zirakpur-Bathinda 4-lane highway project in jeopardy
Chandigarh, June 14
The 2,500 crore project to four-lane the Zirakpur-Bathinda national highway is in jeopardy. The Punjab Government has written to the Union Government to immediately terminate the contracts of the two companies allotted work for the same.
Vigilance probe finds phones of HP babus, politicians intercepted
Shimla, June 14


The Vigilance inquiry into the alleged phone tapping has prima facie established that telephones of top politicians, bureaucrats, cops, realtors and journalists were intercepted in violation of the Indian Telegraph Act and Information Technology Act.

OTHER PAGES

HARYANA: Shrinking area under cotton cultivation to cut production by 25 per cent


J&K: PM to inaugurate 11-km-long Banihal rail tunnel on June 25


HIMACHAL: BJP a party of traders: Virbhadra


CHANDIGARH: To err is education dept


LUDHIANA: Police to visit Kolkata


DELHI: Six killed in separate accidents


Business:

Inflation at 43-month low of 4.7%; may cut rates

OPINIONS: Tackling hunger


NATION: Telangana singes AP again


SPORTS: Damp squib, not quite

WORLD: Snowden not welcome in Britain



The tribune guide to best colleges

Budget
2013-14

INDIA CHINA WAR 50 YEAR LATER

YEAREND SPECIAL: 2012

Year of survival

The tribune 130 years
a witness to history
book released by prime minister manmohan singh

Guide to best colleges

Results of Punjab Assembly Polls 2012

HIMACHAL VOTES 2012

EARLIER FEATURES

Pakistan wants to purchase 500 MW power from India
New Delhi, June 14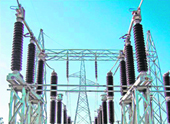 Pakistan has sought 500 MW of electricity from India by laying a transmission line from Punjab into Lahore. New Delhi is willing to help and is exploring the points that can be used to hook up to the grid in Pakistan through a high-voltage direct current line, government sources said.

Envoy discusses trade with minister
Inflation at 43-month low of 4.7%; may cut rates
New Delhi, June 14
Declining prices of manufactured goods helped inflation ease to a three-and-a-half year low of 4.7% in May, providing leeway to the Reserve Bank to cut interest rates in its policy review on Monday so as to spur growth. Falling for the fourth straight month, inflation reached the lowest level since November 2009 when it was 4.5%. (Details on Business page)

William, Britain's future king, has 'Indian genes'
London, June 14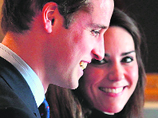 Prince William, second-in-line to the throne, will be first British king with proven Indian ancestry, DNA analysis has revealed. The DNA analysis of saliva samples taken from the Duke of Cambridge's relatives has established a direct lineage between the 30-year-old prince and an Indian housekeeper on his mother Princess Diana's side.
Govt defers food Bill ordinance
June 14, 2013
Modi's rise puts BJP-JD(U) alliance on the rocks
June 13, 2013
RSS steps in, Advani withdraws resignation
June 12, 2013
Modi vs Advani: BJP plunges into crisis
June 11, 2013
Modi prevails, gets top BJP poll post
June 10, 2013
Storm in BJP intensifies over Modi
June 9, 2013
Nod to Amritsar-Kolkata industrial link
June 8, 2013
Kundra placed IPL bets: Police
June 7, 2013
Opposition CMs reject anti-terror body despite amendments
June 6, 2013
Cabinet nod to real estate regulator
June 5, 2013
Punjab woos industry with tax sops
June 4, 2013