Real take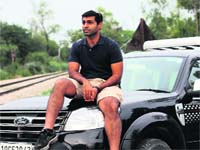 Reality bites: Stills from My Endeavour Alterrain
National Geographic Channel brings to you an extraordinary series of real people and their real life experiences with My Endeavour Alterrain. This five part series traces the journey of five celebrities, including Chetan Bhagat, Gul Panag, Nagesh Kukunoor, Rajeev Khandelwal and Karun Chandhok, who set out to find a few answers, gather experiences and quench a long time thirst in Ford's latest Endeavour Alterrain Edition. Discover an all new Rajasthan, Goa, Arunachal Pradesh and much more from the eyes of the adventure travellers. The show captures popular author Chetan Bhagat's drive to Junagarh in Gujarat, where he meets the Siddis - India's only African tribe.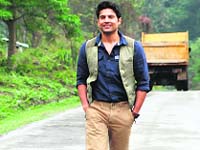 Being a serial road tripper and traveller, Gul Panag undertook a personal endeavour to complete an unfinished business of exploring coastal Karnataka with a drive from Goa to Hampi. Filmmaker and actor Nagesh Kukunoor's ultimate endeavour was the completion of an unfinished road-trip he had undertaken in 1995. Race driver Karun Chandhok aimed to discover his roots in Punjab. His journey culminated in Amritsar. Actor and host Rajeev Khandelwal revived his earliest travel memories and camped while enjoying the cultural odyssey from Dibrugarh, Assam to Pasighat in Arunachal Pradesh. The Ford Endeavour's Alterrain Edition added an intuitive dimension to their journeys. The series promises to be a visual treat for all adventure lovers. My Endeavour Alterrain assures a weekly dose of nerve cracking and fun-filled experiences. Stay tuned to watch the twists and turns of the Indian Terrain with My Endeavour Alterrain from June 9, every Sunday at 7 pm only on National Geographic Channel.
Mandira back on telly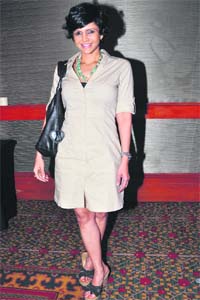 Mandira Bedi is back on television not just as a host of Indian Idol Junior, but also in Anil Kapoor's thriller show 24, which is a desi remake of the Hollywood show 24.
How is the experience of hosting a show that has kids as participants?
It is really tough to see them when they aren't selected. It's indeed a challenge, but I have to say many kids have shown immense maturity and handled things well. I was amazed to see the wonderful talent among many kids.
Your 'nok-jhok' with co-host Karan Wahi is cool. Right?
Yes, he's good. I like how he works with kids. He has done many shows and I am glad we work well together.
Is the fact that you are a mother also helps on this show?
I always loved kids, but yes one of the reasons why I chose this show was because now I relate to kids differently.
You will be doing 24. It it not a surprise that you are doing fiction?
Well, I was always open to fiction but wanted a role that was challenging and found that; so here I am. It has been a wonderful shoot and I am enjoying myself on the show. I play an agent and after watching the US version, I am excited to see the Indian one.
It must be tough to be a working mom.
Yes, it is. My son is three years old, but I try not to stay away from him instead I take him wherever I travel. I always travel with him and his nanny.
Voice that matters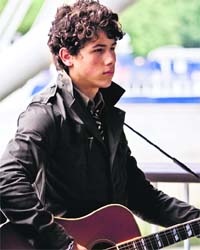 Simon Cowell, who will return for the third season of X-Factor that will be telecast, on Big Cbs Love, in concurrence with the US. Grammy Award-winning artiste, Kelly Rowland and international pop star, Paulina Rubio, join him and Demi Lovato as judges on the hit singing competition series. A pop star since the age of 16, Kelly Rowland grew up in the spotlight as a member of Destiny's Child, one of the best-selling groups of all time. Her powerful voice was a key ingredient in the list of chart-toppers, including four No 1 singles in the US and more than 60 million albums. Paulina Rubio, contemporary Latin artiste, has sold more than 20 million records across the world and has released 10 studio albums. The X Factor format has created global superstars, including One Direction, Leona Lewis, Cher Lloyd and Olly Murs. Artists discovered by the competition series have sold more than 100 million records worldwide, including 110 No 1s, 270 Top 10 records and 500 Top 50 releases. The show is now telecast in 191 countries, and local versions of The X Factor are now commissioned in 41 territories. The show will premier on September 21, 2013.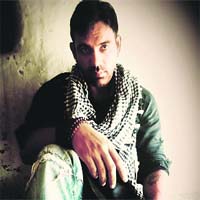 In sickness and in health
Dakssh Ajit Singh of Maryada fame was roped in for the role of Rana Bahudur Singh in the show, Maharana Pratap that is telecast on Sony. Then came the news that he backed out of the show due to an injury. Now, the buzz is that the production team wants him. So, they will work around his surgery and not let him rehearse a lot and curb his training sessions on horses too.
On and off: Dakssh Ajit Singh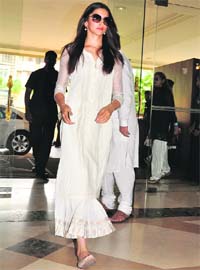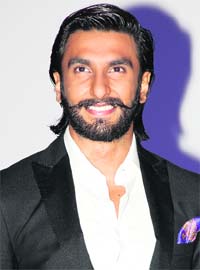 After the prayer…
Ranveer Singh hung out with Deepika Padukone after Priyanka Chopra's father's prayer meeting. They were together at the coffee shop after the meet and he even offered her cookies as they waited for their cars when they were leaving the hotel.
Smart cookies: Deepika Padukone & Ranveer Singh
Extending a helping hand
Maanyata Dutt has gone all out to help Sanjay Dutt's lawyer, Rizwan Merchant, whose family perished in the Mahim building collapse. She provided him with vehicles and was in constant touch with him from the time the bodies were extricated and cremated. It is a time of extreme grief and they are supporting each other.