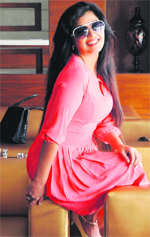 The perfect act
By its sheer virtue to inspire, a struggle story draws excessive interest. For actor Aarti Puri, who was recently seen in Prabhu Deva's directorial venture Ramiya Vastavaiya, struggle is just another word in the path of success. While her candidness compliments her confidence, the singularity of her expression defines several nuances of her individuality, which have matured with fourteen years of experience in the Indian film industry. A rare mix of frankness and honesty, Aarti talks about her journey in the film industry while recollecting her bond with the Punjabi film industry; her association with the South-Indian film industry as an item girl, television debut, Bollywood and future ventures.
Etched in gold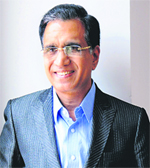 He's neither eager nor reluctant to share his credits. You ask him a question and he readily answers. In case you don't, he seems happy with what the interviewer knows about him. TS Kalyanaraman doesn't make extra effort to promote himself. That he scored the 52nd rank in India in the Forbes list of billionaires, is chairman of the company that registers a turnover of Rs 10,000 crore and plans to make its presence felt in the sub-continent as well as the Middle East, do not find mention even as he introduces himself. "Success is part of the good work you do and it's bound to come your way if you are appreciated by your customers," says Kalyanaraman, in Chandigarh on Wednesday to open a Kalyan Jewellers store.
Not a model invasion!
There's a reason why cinema and fashion have a distinct area demarcated for them.
On a crispy note
McDonald's customers have yet another reason to rejoice!
On a serious note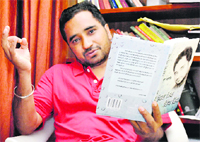 While a mere glance by him is enough to make anyone burst into fits of laughter, famous comedian Rana Ranbir has a lot more to boast of in life. Most people know him as an actor, who has done numerous plays, television shows and movies, but very few know that Rana Ranbir is a prolific writer as well. He has penned down two poetry books, apart from many plays, short stories, songs and dialogues for Punjabi movies.
get physical
Perk up your life
The health benefits of regular exercise and physical activity are hard to ignore. Without regular physical activity, the body slowly loses its strength, stamina and ability to function well. Exercise is a great way of managing stress and other negative emotions.

CELEB POINT
Let's be simple
In our lives even simple things are made complicated by our complicated minds. When you look around, you see everyone struggling to find true happiness, true love. Strangely, we are all stuck in a vicious circle—of ambitions, of manipulations, of being selfish because otherwise you'll be eaten up by the ones bigger than you.