Cinema on a similar note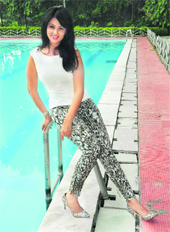 The timeline of the Punjabi film industry can be divided into two, pre and post Jatt & Juliet era. While hardly a film released each month, before Jatt & Juliet, grossed 35 crores at the box office, post it, there is at least one seeing the light of the day every week. So much so that Punjabi film industry is on a film-announcing, making and releasing spree. And who has the time to pause, ponder and observe the dipping collection graph when actors from Bollywood are flocking in too. This week, it's Young Malang's turn, a rom-com revolving around the lives of six youngsters. The cast boasts of Anjana Sukhani, of Salaam-E-Ishq fame, among Yuvraj Hans, Bali Riar, Anita Kailey, Chacha Ronki Ram and Vinay Pal Buttar. Cast of the film shares more.

Career graph: Anjana Sukhani
Music keeps him going
To marry music and technology and engineer a sound that appeals to the sensibilities of the masses may seem to be a Herculean task, but for Dj Suketu, it is intriguing and he fancies to continue with it. On his second visit to the city in the last six months, Suketu professes his love for the city folks as he talks about his future projects and more…
Medical LINE (S)
Prevention is better than cure is an age-old saying, but we seldom do what we should do! Ravi Mantha, who spent a major part of his career being an investment banker in the US and England, moved over to social impact investing. Low-income housing and skill-development interest him now. He is based in Singapore with a major chunk of his work in India. Ravi is equally interested in health and has been researching in the field.
Clutch onto it!
For those of you who fancy the whimsical flavours of fashion seasoned with an abundant amount of quirkiness, Judith Leiber makes for an obvious choice. If you can possibly recollect the Judith Leiber cupcake minaudiere that was featured in the Sex and the City series, and were wishing to make it a part of your collection, well, here's your chance.
For beautiful skin
Laser Hair Reduction (LHR) has been in practice from many years now and a number of different laser technologies have been in use to achieve it, but not all of them provide satisfactory results. The reason: lack of the right laser wavelength.
Wear about
Picture perfect
It's flattering for a designer when his creation from the ramp finds a space in the wardrobe of a celebrity known for her style sensibilities. The compliments even get better when the celebrity in question is Kareena Kapoor.
Play on
Bhaji Gursharan Singh Memorial Trust is paying tribute to the eminent theatre person by holding Dastane Gursharan Singh. The play directed by Kewal Dhaliwal picks up dramas by the playwright written in different time periods and brings them together on stage.
Stress buster
Planning is the key
Somehow telling people what I do for a living is always a way of getting an amused smile. ''Oh you are a stress management consultant; I could do with some help in that area.'' I used to feel that it is a clichéd response until when I delved deeper into conversation with people and realised they meant it.
star track
B-town's men in suits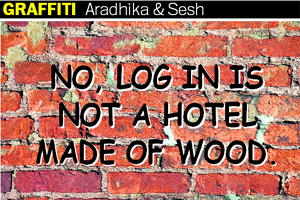 Anil's television detour
An average affair
So who's the King Khan?
In festive spirit
Catching them young
Happy times are here!
chatter box
Shock proof
Battle of the sexes
A nod or a no
"I am not making a comeback on TV": Sonarika
Mother of all acts
Ticket to Bollywood