M A I N N E W S
We have defeated militants: Kenyan Prez


Five militants killed, 11 held

67 others found dead

Bodies still under rubble of collapsed floors
Nairobi, September 24
Kenya's President said on Tuesday that his forces had "defeated" Islamists from Somalia's Al Shabab, had shot five of them dead and detained 11 others suspected of killing 67 people after storming a Nairobi shopping mall.
It remained unclear after Uhuru Kenyatta addressed the nation on television whether the four-day security operation at the upmarket Westgate centre was completely over, or whether any militants were still at large or hostages unaccounted for. "We have ashamed and defeated our attackers," Kenyatta said, adding that bodies were still trapped under rubble following the collapse of part of the building late in the operation.
A fire began on Monday which officials said was started by the gunmen. Sixty-one civilians and six security personnel had been confirmed killed in the four days of bloodshed, Kenyatta said.
Five of the attackers were shot dead and 11 suspects were in custody: "Kenya has stared down evil and triumphed," he said. The President added that he could not confirm intelligence reports that a British woman and two or three Americans might be involved.
Forensic scientists were involved in trying to identify the nationalities of the "terrorists", he said. "Towards the tail end of the operation, three floors of the Westgate mall collapsed and there are several bodies trapped in the rubble including the terrorists," he added. The death toll had previously been put by officials at 62.
"These cowards will meet justice as will their accomplices and patrons, wherever they are," said the president, who thanked other leaders for support and used his address to both praise the response of the Kenyan people and call for national unity, six months after his election was marked by ethnic tensions.
Kenyatta had rejected the militants' demands that he pull Kenyan troops out of its northern neighbour. As part of an African peacekeeping force in Somalia, Kenyan forces have pushed Al-Qaida-linked Shabab on to the defensive over the past two years.
Some hours before Kenyatta spoke, the group said its ilitants were still holding out with hostages and that there ere "countless dead bodies" still inside the complex. "There are countless number of dead bodies still scattered nside the mall, and the Mujahideen are still holding their round Westgate," the group said on its Twitter feed. — Reuters
British woman among attackers: Reports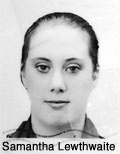 London: A British woman and "two or three" Americans are thought to be among the militants who killed at least 62 people at a swanky shopping mall in Nairobi. Kenya's Foreign Minister Amina Mohamed has said the woman had "done this many times before" and "two or three" Americans were also among the attackers. Mohamed's comments will fuel speculation that British terror suspect Samantha Lewthwaite, who was married to 7/7 London bomber Jermaine Lindsay, may be the Briton involved. Lewthwaite, dubbed the 'White Widow', is known to be in East Africa and is wanted by the Kenyan police over alleged links to a terrorist cell that planned to bomb the country's coast. — PTI
Al Shabab threatens fresh attacks
Nairobi: Somalia's Al Shabab insurgents warned on Tuesday that they would follow the Nairobi's Westgate shopping mall with further attacks if Kenyan troops did not pull out of Somalia immediately. "If not, know that this is just a taste of what we will do... you should expect black days," Shabab spokesman Ali Mohamud Rage said, speaking in Arabic in an audio broadcast released by the extremists. Kenyan troops invaded southern Somalia to attack Shabab bases two years ago, joining forces with a Somali militia warlord and wresting the key port of Kismayo from the extremists. Kenyan troops later joined the 17,700-strong African Union force deployed in Somalia.— PTI

Exporter from Bangalore among 6 Indians killed
Shubhadeep Choudhury/TNS
Bangalore, September 24
Sudharshan B Nagaraj (50) from Bangalore was today identified as among the 62 killed in the Nairobi mall attack. "Sudarshan is the youngest among three brothers and one sister," Ramprasad, his eldest brother, told reporters at the family's residence at Bidadi in Ramnagar near Bangalore.
Meanwhile, the number of Indians killed in terror attack has risen to six with other being three from Gujarat, one person from Tamil Nadu and the eight-year-old son of Bank of Baroda's Nairobi branch manager.
Sudarshan was on a business trip to Kenya. He landed in Nairobi a day before the September 21 terror strike at the Westgate mall. An exporter of school textbooks to African countries, Sudarshan was to leave for Uganda the following day.
His family members had called up his Uganda phone number and learnt that he was not in Uganda. Finally, they contacted the Indian Embassy in Nairobi who confirmed Sudarshan's death after identifying him with the help of the driving licence found in his pocket.