Warming up!
We've seen it all from the front row, we've been backstage too. Any leftover misgivings, the glossies stepped in to dispel. Winter fashion has never been an easy give-away and like always comprises more of classics than the season's current craze. Here's bringing you the most wearable stories from the trend-hunting exercise.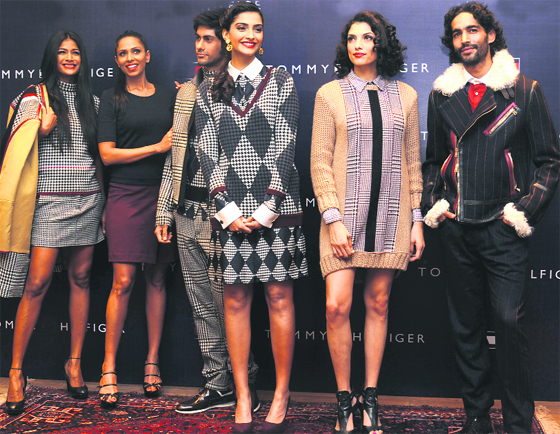 TREND-O-METER: Sonam Kapoor(centre) sports a Houndstooth dress, which spells the trend for the season

Comic timing
Only he could have pulled off a stint like Semi Girebaal and turned it into a benchmark for spoofs; the one that even years down the line is not hard to recall. Belonging to the class of VJs when speaking to the camera was cool, is no mean feat either.
Bichade abhi toh hum…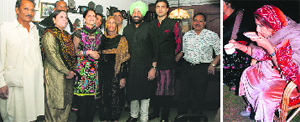 Her voice tore through the thick barricades that separated India and Pakistan; it would bring down the angels, pull the strings of your heart and hit right where you felt 'heavenly peace'. Her song Lambi judaai will forever remain the symbol of love and longing.
Old is gold: (L-R) Reshma's husband, daughter, Manjit Dhillon, Reshma, Kewal Dhillon & Karan Dhillon; Reshma sips tea at a function in Chandigarh
Role of the club face
It was considered that the starting direction of the ball was influenced by the path of the club or swing plane while the curvature of the shot or side spin was influenced by the club face position at impact in relation to the path. So if a swing was from out-to-in with a club face open to the path the ball would start to the left (for right-handed golfers) and then curve to the right, which would be termed as a 'pull slice'.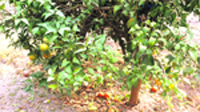 Drop-outs
Nothing could hurt a gardener more than seeing the fruit of his labour lost due to one reason or the other. In home gardens, the gardener is equally disturbed when he loses fruits, vegetables or even flowers. There are many reasons; some are beyond control while others are controllable if timely action is taken.
Invite the sun
A sunroom is a structure usually constructed onto the side of a house which allows enjoyment of the surrounding landscape while being sheltered from adverse weather conditions such as rain and wind. Some sunrooms are designed for scenic view, while others are designed to collect sunlight for warmth and light. These are usually called solariums. If you are renovating your house, adding a sun room to enjoy the approaching winter seems like a good idea.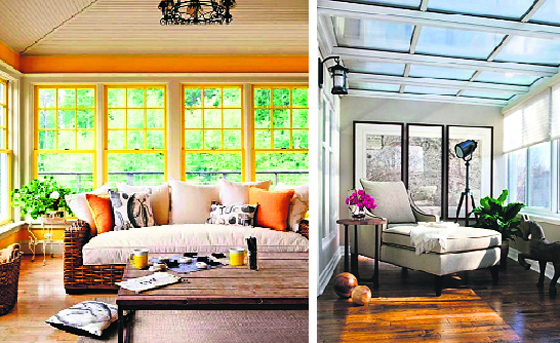 Abdominal fat or belly fat, also known as visceral fat, is considered the most harmful form of fat in your body. This type of fat has been linked with everything from insulin resistance, metabolic syndrome, heart disease to an increased risk for certain cancers.