Top shot
It's not always a simple ride to the top. Even the lucky few who inherit their family business have their own war to wage. An established name comes as a crown too heavy to handle! We talk to those who have not only gratefully accepted it, but also expanded and evolved.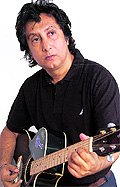 Spirited effort
Like everyone else, filmmaker and musician Sandeep Waraich was fascinated by the spirit and strength of the most beautiful animal on earth — tiger. It was the same spirit and fearlessness that he had seen in the eyes of people around him, the ones who don't care about anything but the security of the nation; the people he had always seen in his family — the brave Army soldiers.


MUSIC WORLD: Sandeep Waraich
An affair with words
It's curtains up on Chandigarh's very own literary affair. The second edition of the Chandigarh Literature Festival gets ready for its red carpet moments and when they say words, can wordsmiths be far behind?
Pun'jab'
Sandeep Joshi



app heavy:

My phone has one million apps, only the size is a little issue.
CELEB POINT
In company of the Bachchans
This time around Diwali, I've really been travelling a lot. But I so look forward to my annual get-togethers at the places of my friends and colleagues.
Warmth of the hills
The Manu Weavers Handllom & Handicrafts Co-operative Society, Manali, is holding an exhibition at the Lajpat Rai Bhawan, Sector 15-B, Chandigarh, till November 12.
TRENDSETTER
Comfort comes first
"While fashion keeps changing, style is eternal…" — Coco Channel.
Platter full
The choices in vegetarian revolve around two-three options and improvisations in those options, but then who minds it! At Elante, Food Quest, an all-new vegetarian food outlet Anaaj tosses the same limited options in a tasteful fashion. The first thing that catches your eye and brings that 'oh-really look' on the face is the menu card with real decent rates.
Picture perfect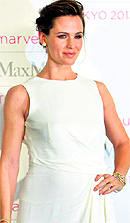 Hollywood actress Jennifer Garner poses for a photo call of Max Mara collection in Tokyo. Max Mara is celebrating the 60th anniversary of its establishment. Photo: AFP

STAR TRACK
Screen presence
Deepika Padukone's chemistry with Ranveer Singh in Ram-Leela is much talked about thanks to its trailers, but she credits its script for this.



All's well


Record run


A secure wife


BIG fan club


Dad Tom Cruise is offended


New kid on the block
chatter box
Dance ka dard
Ripu Daman who swept millions of girls off their feet during the show, Master Chef India season-3, has now bagged his place in Nach Baliye-6. The young chef will be seen dancing with his long-time girlfriend Shivangi in the celebrity dance reality show.