STAR TRACK

Starlets ring in New Year
2014 is just around the corner and stars in the tinsel town are equally looking forward to the New Year celebrations. We quiz these actresses about their New Year plans and resolutions. Here's what they say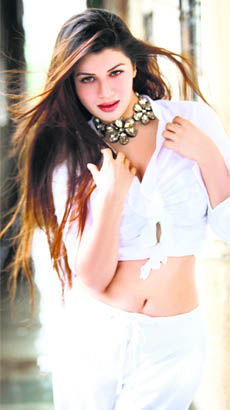 Working hard:

Kainaat Arora
So far, so good Kainaat Arora
I am planning to ring in the next year while working and performing at the first capital of India, Kolkata. It's going to be a grand ending leading upto a grand beginning post my film Grand Masti. 2013 was quite refreshing as I have done some great work and hope it continues to be like this. I hope this year onwards our society starts respecting women. Safety for women is very important. I am going to make sure that I eat less chocolates and cakes this year.
All in one go Mugdha Godse
I've been blessed to have a great year as always and this year too I want to start it on a positive note. I shall be performing and post that will be partying with friends. I wish love, success, happiness and prosperity and lots and lots of luck for my close ones and myself in 2014.
A little bit of everything Rituparna Sen Gupta
New Year will be with my family like every year and I don't usually make resolutions. But this year, I just want to work harder and also be able to spend quality time with my family. I want to be able to spend quality time with my children and not miss their growing up years. So I'd love to have 7 months of hard work followed by money and the rest with my kids.
Quiet and content Aashka Goradia
I am looking at no change. I am just very happy for 2013 for having been such an eventful year. I plan to keep it low this time and am going to be with parents and bring in the New Year.
Wishful thinking Saumya Tandon
I will be in London to celebrate New Year's with my family and I am really looking forward to the holiday. For next year, I wish myself lots of good projects so that I can be a part of good work. I hope to travel too. Here's wishing everyone lots of success and happiness.
Love is not easy!
Karan Johar, who is famous for making candy-floss romances, feels that he no longer has the innocence to write love stories.
At the trailer launch of his upcoming production Hasee Toh Phasee, the filmmaker said, "I actually find it very difficult to write a love story. I think I have lost that innocence, which I had when I wrote Kuch Kuch Hota Hai and Kal Ho Na Ho. I feel that the love scenes I now write have become very synthetic and artificial. So whenever I read an organic and honest love story, it always moves me to make it."
When asked as to what made him invest in Hasee Toh Phasee, KJo said, "When I read the script, I was completely bowled over by its quirkiness and yet the moving quality that the screenplay had." Directed by Vinil Mathew, it stars Sidharth Malhotra and Parineeti Chopra in the lead roles.
When past catches up
Actor Brad Pitt's love letters to former girlfriend Jill Schoelen, who he dated in the 1980s, have been revealed. Pitt reportedly gushed over his former girlfriend Schoelen in letters, which he allegedly wrote when they were dating in 80s, reported a website.
"I adore you. I will love you forever," read one letter. In another letter, Pitt allegedly wrote, "I can't stop thinking about you. I don't feel complete without you next to me." The World War Z star and the horror movie star broke up in 1989 after Schoelen dumped him for a movie director she was working with. "It was one of my worst moments. You don't forget something like that and maybe I've never quite gotten over the feeling of humiliation," the actor once said.
Schoelen, meanwhile, once gushed over how romantic Pitt was. "Brad wrote me one of the most beautiful poems a man can write a woman. — PTI
Next album will be confessional: Taylor Swift
Country singer Taylor Swift has revealed that her fifth album will be a reinvention.
The 24-year-old I Knew You Were Trouble hit maker also said that she is collaborating with a number of songwriters reported a publication online.
"Describing it is difficult. At the core of what I do, it's always going to revolve around a confessional storyline and filling my fans in on what my life has actually been," Swift said. "It's become this lifeline between my friends and I and they know that no matter what they read in some magazine, they're going to hear the actual accounting of it when the album comes out," she added. — PTI
Cruise opts out of Magnificent Seven
Actor Tom Cruise is no longer involved in The Magnificent Seven, a remake of John Sturges' classic western movie.
The Oblivion star was first attached to the project in 2012 and was supposed to play one of the cowboys. He has just completed Edge of Tomorrow and is now preparing for Mission: Impossible V and Go Like Hell, reported a publication.
Despite Cruise's departure, Magnificent Seven is still on the track. Director John Lee Hancock has been tapped to rewrite the script originally drafted by Nic Pizzolatto, who wrote HBO's upcoming miniseries True Detective, starring Matthew McConaughey and Woody Harrelson.
Based on Akira Kurosawa's 1954 classic Seven Samurai, The Magnificent Seven follows a gang of American gunmen hired to protect a small Mexican town from a group of bandits led by Calvera. The original, released in 1960, starred Yul Brynner, Steve McQueen, Charles Bronson, James Coburn, Robert Vaughn, Brad Dexter and Horst Buchholz. The film spawned three sequels and was turned into a TV adaptation for CBS series in 1998-2000. — PTI
Selena's relationship blues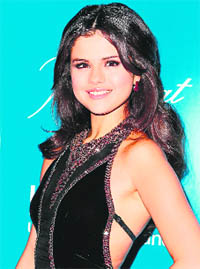 Struggle ahead: Selena Gomez
Singer-actress Selena Gomez apparently cancelled the Asian and Australian legs of her Stars Dance concert tour because she's been struggling since her breakup with Justin Bieber.
A source close to the star says that Gomez will be relying heavily on her family and closest friends during this time, reported a website.
"Dealing with her breakup from Justin has still been affecting her and she's been in a bit of a bad place recently. Her family stepped in and basically advised her to either go to therapy or stay with them so they could watch over her. Her team agreed that family time would be best," an insider said.
Gomez was slated to kick off a 13-concert tour leg on February 1 in Perth, Australia, but issued a statement on December 20 announcing she was cancelling it. "My fans are so important to me and I would never want to disappoint them. But it has become clear to me and those close to me that after many years of putting my work first, I need to spend some time on myself in order to be the best person I can be. To my fans, I sincerely apologise and I hope you guys know how much each and every one of you mean to me," the statement said. — PTI