A fakir called Batalvi
Mainu tera shabab le baitha, rang gora gulaab le baitha, Ajj din chadheya tere rang warga, Maye ni maye…are some of the famous compositions that have flowed from Shiv Kumar Batalvi's pen.
The grace of beauty
The whirlpool of fame and success can easily drown anyone, but not this petite beauty. Encircled by her sister Surilie, brother-in-law Jasraj Bhatti and aunt, Savita Bhatti, looking bright like sunshine, actress Yami Gautam says, "Bollywood can really suck you in, it is reassuring to have your family around."
Par Excellence
Instinct vs technology
For some the use of technology confuses the game and for others it has led to far greater levels of performance. As a golf coach it is a very important analysis tool and also helps in communicating the problem clearly as well as creating a planned or structured training programme.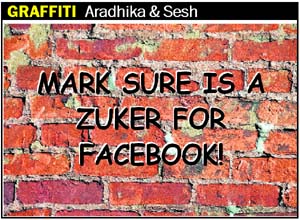 Decoding the flavour of Italy
If there is one thing about appetite that Italians have truly understood, it is the knowledge of differentiating between good food and great experience. Perhaps, that reasons their traditionally intrinsic acumen for picking just about the right ingredients while juxtaposing them with diverse eating styles.
Biriyani gets a makeover
Be prepared to be blown away by the delicious taste of Pizza Hut's latest Hut Kay offering a special biryani called birizza. This scrumptious biryani is sealed with a flavourful crust and comes with masala gravy starting at just Rs 99.
Coat unquote
The summer is especially hard on pets. With many breeds from colder regions finding home in tricity, Sikander Singh, Rottweiler breeder, shares tips to safeguard them during the Summer Grooming Workshop for Pet Dogs at Planet Pets in Mansa Devi Complex, Panchkula on Monday.
Going traditional
In a unique event to promote old Punjabi culture the Chandigarh-based Glliterati Events organized an Old Punjabi Traditional Treasure at Alpha Q-9. The aim was to highlight the old Punjabi traditional and culture by holding different rounds of fashion shows, Punjabi dances, old folk songs, display of Punjabi antique arts and games.
star track


Turban tales


Power packed


Living life Queen size


Playing Nina wasn't easy


A brainy project


So much for shaadi
chatter box


Comic caper


Super effort


Monkey act!


Seeking blessings


Image makeover