THE TRIBUNE MAGAZINES
On alternate Mondays

On Sundays
On Saturdays
IN PASSING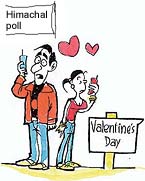 Oh God ! All these SMS are from politicians!

by Sandeep Joshi
TRIBUNE SPECIAL
99 ultra camps in B'desh: India
New Delhi, February 13
The Vajpayee government has handed over to Bangladesh "evidence" of 99 terrorist training camps being run in that country with the help of Pakistan's ISI.
Osama talks about his death in new tape


London, February 13
A new recorded message from Osama bin Laden, which is expected to be broadcast in the next few days, has him talking about the kind of death he wants. Obtained by The Daily Telegraph, the 53-minute recording is in possession of Al-Ansaar, a small news agency and bookshop in Birmingham.
Drought relief for rabi crops
Higher prices to increase production
New Delhi, February 13
Farmers of the country today got some relief from the government with the Cabinet Committee on Economic Affairs deciding to make a provision of Rs 10 per quintal on the minimum support price for wheat as drought relief.
Dalmiya's charge against ICC
Kolkata, February 13
The Board of Control for Cricket in India today accused ICC of bending backwards to protect the interests of England and Wales Cricket Board at the cost of other competitors in the ongoing cricket World Cup.


'Missing' link in benami land deal
Ropar, February 13
After preliminary investigations in the controversial benami land deal case in Naglian and Khairpur villages in Ropar, the police has identified Kulbir Singh, a close friend of Mr Abhay Chautala, as the "main missing link."
Advani comes to Dhumal's defence
February 13, 2003
VHP wants disputed land too
February 12, 2003
Close ultra camps: Vyas
February 11, 2003
New Counsellors take charge today
February 10, 2003
India expels Pak diplomat
February 9, 2003
Pak diplomat accused of funding APHC
February 8, 2003
Border tension eases as migrants return
February 7, 2003
Bangladesh for talks on border stand-off
February 6, 2003
Putin calls up Vajpayee
February 5, 2003
Bangladesh pushes back migrants
February 4, 2003