PUNJAB
HARYANA
JAMMU & KASHMIR
HIMACHAL
REGIONAL BRIEFS
NATION
OPINIONS
MAILBAG
BUSINESS
SPORTS
WORLD
Tuesday, August 17, 2004, Chandigarh, India
Updated at 3:00 am (IST)

Tainted ministers' issue rocks Parliament
New Delhi, August 16
The tainted ministers' issue resurfaced in Parliament today as both Houses met for the first time after a three-week recess, with Opposition members in the Rajya Sabha creating a pandemonium and later walking out as the Chairman refused to allow discussion on the issue.


In video (28k, 56k)


SAD boycotts Tytler

Hearing put off

Nation page: Try Taslimuddin outside Bihar, says BJP

Soren granted bail
CAST YOUR VOTE
Should there be more people-to-people initiatives between Indians and Pakistanis?

CHANDIGARH
Jalandhar
DELHI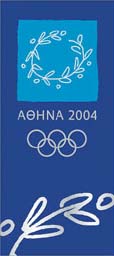 EDUCATION
JOBS & CAREERS
HEALTH & FITNESS
FORUM
SCIENCE & TECHNOLOGY
SPORTS
WOMEN
TRIBUNE CLASSIFIEDS
Oppn, Pranab agree on truce in LS
New Delhi, August 16
After repeated boycotts and adjournments during the first phase of the Budget session, the Lok Sabha today conducted business in a peaceful manner after a three-week recess, though the issue of "tainted ministers" continued to cast its shadow on the proceedings.


In video (28k, 56k)
Cable operators to go on strike today
New Delhi, August 16
Cable television services across the country will be suspended from tomorrow with a major cable operators' forum today announcing its decision to go on an indefinite strike against the proposal to bring them under the service tax net.
BRIDES WANTED
GROOMS WANTED
OTHERS
HOW TO PLACE ADVTS
ILLEGAL CREMATIONS
In Education Tribune today
THE TRIBUNE MAGAZINES
On Sundays

On Saturdays

Hostages safe, says Ahamed; MEA mum
New Delhi, August 16
The Ministry of External Affairs today remained tightlipped on the Iraq hostage crisis and no statement was issued by the ministry, even though the Crisis Management Group met for a couple of hours this afternoon.


Hostage's family turns to gods

KGL man speaks to Antaryami's family

World page: Foreign scribe, translator abducted in Iraq





CPM MP's husband held for running brothel
Kolkata, August 16
Aftar Singh, husband of CPM MP Jyotirmoyee Sikhdar, was arrested today from Salt Lake for allegedly running a brothel. Nine others — four girls and five youths — were also arrested on the charge of indulging in immoral activities from the hotel the MP owns.
Follow-up
I-Day liquor sale brings excise laws under scanner
Chandigarh, August 16
UT Excise officials have no explanation for allowing liquor sale on Independence Day except that they had decided to follow Punjab.
SC to hear liquor vends case on Aug 23
Paes, Bhupathi move up
Athens, August 16
Leander Paes and Mahesh Bhupathi launched their campaign with a bang at the Olympic men's doubles tennis event by defeating singles world number 2 Andy Roddick and Mardy Fish of the USA in straight sets in the first round under windy conditions today.
Sports page: India seek to plug loopholes against SA
Archer Prasad in second round
Indian boxers lack strategy: ex-coach



India's Nikhil Kanetkar jubilates after beating Spain's Sergio Llopis in the first round of the men's singles of the Olympic Games badminton competition, at the Goudi Olympic Hall in Athens on Monday. Kanetkar beat Llopis 15-7, 13-15, 15-13. — AFP photo
Jobs & Careers

Manmohan moots code of conduct for parties
August 16, 2004
President for overhaul of education system
August 15, 2004
Himachal cloudburst leaves two dead
August 14, 2004
Deluge anytime!
August 13, 2004
Stop terror influx, India tells Pak
August 12, 2004
POTA to be scrapped
August 11, 2004
Kargil PoWs return
August 10, 2004
20 trapped inside Parbati tunnel
August 9, 2004
Release of hostages any moment
August 8, 2004
Hostages may be freed by Sunday
August 7, 2004