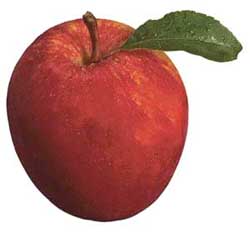 Brought to Himachal Pradesh by Samuel Evans Stokes, an American who later became Satyanand, apple transformed the economy of this hill state. A.J. Philip makes many a discovery in his search for apple orchards.
I GREW up hearing about the apple that Eve had a bite of before giving it to Adam, though the Bible does not mention any apple at all. All it says is "the fruit of the tree which is in the midst of the garden".
All for a fair finish
She's on the fast track and has the drive to win. David Devadas on the
15-year-old Alisha Abdullah who aims to be one of the fastest racers in the world.

Building blogs
An Australian researcher has said that blogs on the internet help students think and write more critically, as they draw out people who would otherwise not engage in debate.

Happy to be kicking
Kickboxing is finding favour with the fitness conscious, especially women, for it can double up as a self-defence technique, says Ritusmita Biswas