CHANDIGARH

LUDHIANA

JALANDHAR
New

DELHI

HIMACHAL PLUS
New

AMRITSAR PLUS

LIFESTYLE
New

BRIDES WANTED

GROOMS WANTED

OTHERS

HOW TO PLACE ADVTS

India, China hold border talks
New Delhi, January 17
India and China today began the next round of their two-day Special Representatives-level talks on boundary dispute, but there was no word on results.


In video (56k)
Shilpa case: Blair opposes racism
London, January 17
The alleged bullying and racist abuse of Bollywood actress Shilpa Shetty on a popular UK reality TV show has sparked off a controversy in Britain, with Prime Minister Tony Blair saying racism should be opposed in all its forms when the issue was raised in British Parliament.



World page: Shilpa's co-contestants get e-threats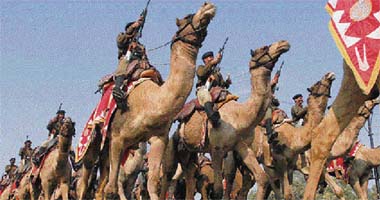 CHINS UP: BSF jawans rehearse for the Republic Day parade in New Delhi on Wednesday. — AFP photo


Giani Gurdit Singh dead
Chandigarh, January 17
The eminent Punjabi writer and Shiromani Sahitkar, Giani Gurdit Singh (84), passed away here this morning after a prolonged illness. He died in his sleep at his Sector 4 home. Giani Gurdit Singh had served in the Punjab Languages Department and went on to become a legendary writer.



Giani Gurdit Singh

Farewell:

He captured the soul of rural Punjab


India: The Tasks Ahead
SPECIAL SUPPLEMENT
125TH ANNIVERSARY CELEBRATIONS,
INAUGURAL SESSION







HOROSCOPE
FORUM
Forum provides our readers with an opportunity to express their views on some of the vital issues facing the country. The new question being posed is:
How can Indian hockey be saved?
The answers can be
e-mailed to:
[email protected]
H.K. Dua
Editor-in-Chief

Justice R.P. Sethi dead


Farewell: A firm believer in ethics
'Rang De Basanti' out of Oscars race
New Delhi, January 17
Shortly after the high of securing a nomination at the prestigious BAFTA awards, disappointment came the way of "Rang De Basanti" with the film failing to make it to the list of nine movies shortlisted by the Oscars Academy in the foreign film category.
Samata Party revival imperils position of George loyalists
New Delhi, January 17
The proposed revival of the Samata Party has further imperilled the position of loyalists of former Janata Dal (United) President George Fernandes.
Two ULFA militants killed
Tinsukia (Assam), January 17
The Army today intensified its offensive against the banned ULFA in Assam, killing two militants, arresting another five and busting two militant camps.


Moin Khan stumped on home pitch
Karachi, January 17
Former Pakistan cricket captain and wicketkeeper Moin Khan was arrested for allegedly assaulting his wife, the police said today. Moin was arrested by the Darakshan Police in the city's posh Clifton area in the wee hours yesterday after a fight with his wife.
Moin Khan (right) arrives at a court in Karachi. — AFP photo

E - Revolution 2005:
A Two-day IT conclave

Assembly Elections - 2005

Turbans

Chandigarh is 50

EARLIER FEATURES
Jolt for Badal as Delhi votes Sarna way
January 17, 2007
PM: Pacts on Siachen, Sir Creek far away
January 16, 2007
Boost border talks, say Manmohan, Wen
January 15, 2007
PoW kin welcome: Pervez
January 14, 2007
SC cancels 'tainted' NDA-given oil outlets
January 13, 2007
Supreme Court asserts
January 12, 2007
Expulsions fine: SC
January 11, 2007
Bodies of four children found from Brar's mill
January 10, 2007
Humane rehab policy soon
January 9, 2007
CPM cadres raid Nandigram
January 8, 2007