Remembering my Kangra days
Himachal Pradesh has left an indelible impression on all those who have been associated with it. N.N. Vohra is one of them
Tea growers hope to regain lost glory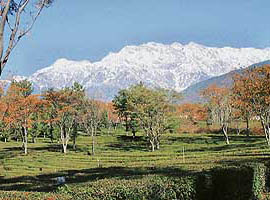 Kangra tea fell on bad times but is trying to stage a comeback, says Kulwinder Sandhu
Tea growers of Kangra have been suffering a lot economically for the past many years but now they have a ray of hope to fetch more price for their produce if enterprising industrialists show interest to produce value-added tea-based products, including a range of beverages with healing properties and wines from the orthodox variety of tea grown in large areas of the valley.

Revisiting the titan
Dr Y.S. Parmar is fondly remembered as the "Founder of Himachal Pradesh". Shriniwas Joshi pays him a tribute
Military tradition of Himachal Pradesh
Joining the Army is a way of life in the state. Vijay Mohan recounts this glorious tradition
The faujiya in Pahari lilt
Roshni Johar
The picturesque stream-dotted idyllic valley of Kangra is a melody by itself that has permeated into the consciousness of paharis, resulting in a unique combination of valley's lore and lilt, which are incomparable in rhythm and lyrics.


Shimla's architectural heritage
Shimla's architecture lends it a distinctive ambience. Raaja Bhasin throws the spotlight on its varied nuances.

Ethnic Himalayan architecture — folk architecture anywhere for that matter — can be generalised as being nearly immutable. It grows out of the land, fulfils local needs, uses local materials, draws on local culture and within its own context is highly evolved and functional.

Viceregal Lodge, which now houses the Indian Institute of Advanced Study. — Tribune photo by A.J. Philip
An urban heritage for tomorrow?
Development should not mean flattening hills and constructing multistoreys, warns Pamela Kanwar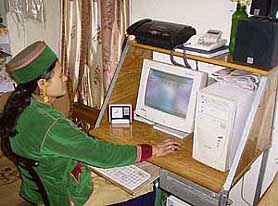 Kinnaur tribals go modern
New-found prosperity has transformed the lives of the tribal people of Kinnaur, writes Kulwinder Sandhu
Modernisation is fast catching up with the tribal people of Kinnaur district, thanks to the economic prosperity that they have gradually gained over the years with the implementation of tribal plans comprising special financial packages granted by both Union and State governments, besides, the hard working nature of the tribal people, particularly, the women.
The apple man
Samuel Evans became Satyanand Stokes and in the process transformed Himachal into an apple basket, recounts Asha Sharma
Potato route to prosperity
K.S. Bains was the man who spearheaded the potato revolution in Lahaul
A natural turf for rallying
Himachal attracts motoring and rallying lovers such as H. Kishie Singh like bees to honey
Lip-smacking
No celebration in Himachal is complete without the dhaam. Bhawanee Singh goes down the aroma-filled memory lane
Heli-skiing, anyone?
The only place in South-East Asia to offer heli-skiing is Himachal Pradesh, claims Manjeev Bhalla
Untapped adventure potential
Adventure sports have yet to pick up in many promising areas, laments Kuldeep Chauhan
The old, venerable Subathu
Vijay Saighal draws an intimate pen portrait of his hometown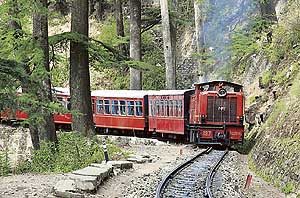 Spectacular toy travel
Kalka-Shimla train travel is a fantasy come true, feels Harish Dhillon
In an antique shop in Kolkata, two years ago, I came across a set of photo engravings of the Kalka-Simla railway. There was a picture of bridge No. 226 between Sonwara and Dharampur, a bridge of five-tiered, multi-arched stone galleries, looking for all the world like a Roman aqueduct.
Gaiety gets a new look
Shimla's historic Gaiety Theatre is being restored, reports Pratibha Chauhan
Fading charm of Manali
The tale of rise and fall of Manali, as told by Kuldeep Chauhan, is heart-rending
Glamour girls from Himachal Pradesh
Shriniwas Joshi recalls the formative years Preity Zinta, Priya Rajvansh and Kangana Ranaut spent in Himachal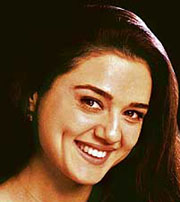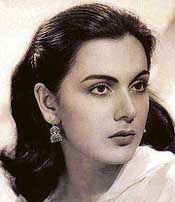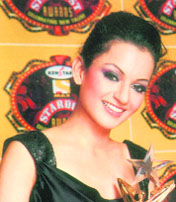 | | | |
| --- | --- | --- |
| Preity Zinta | Priya Rajvansh | Kangana Ranaut |
Fresh hope on information technology front
Rakesh Lohumi says the IT sector is ideally suited for the State
Where Moharram unites Shias and Sunnis
Nahan is perhaps the only place in the world where Sunnis join Shias in observing Moharram, according to Ajay Bahadur Singh
Potholed drive to industrialisation
Ruchika M. Khanna comes face to face with lack of infrastructure in Baddi-Barotiwala