COLUMNS



THIS ABOVE ALL

TELEVISTA

GOOD MOTORING

AUDIO SCAN

MUSIC ZONE

FASHION

WEBSIDE HUMOUR

FOR CHILDREN



CROSSWORD

RHYME TIME

ROOTS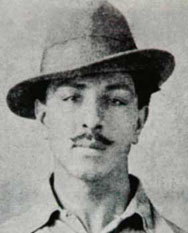 Bhagat Singh's private and public correspondence throws light on his role in the freedom struggle. On the eve of the martyr's 77th death anniversary, Chaman Lal looks at some of the less-known notices and telegrams issued by the valiant freedom fighter in the late 1920s
As many as 107 documents on the life of Bhagat Singh have come to light. Out of these, 45 documents fall in the category of correspondence — letters, telegrams and notices/leaflets. Bhagat Singh's correspondence is available from 1918, when he had not even turned 11. There are four notices and three telegrams in the 45 documents.
Six yards of SPLENDOUR
The zip-up saree is yet to catch on. Favoured by youngsters and foreigners, it is still a no-no for the traditionalists, who prefer the free-flowing garment, says Dolly Sagar
To many of us, the saree symbolises the ultimate in elegance. It can never go out of style. It merely reinvents itself. But with trendy western and Indo-western wear spelling comfort, the saree is often found to be cumbersome — difficult to manage — particularly by young girls. This has led many fashion designers to take up the cause of the easy-to-wear saree.