| | | |
| --- | --- | --- |
| | OPED HEALTH | |
The predisposition of Indians to heart disease has long been evidenced in the scientific community. The risk can be significantly reduced through simple lifestyle modifications
Why India must work harder at heart health
Dr Prathap C Reddy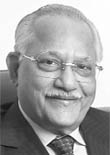 The burden of cardiovascular diseases (CHD) in India is so large that according to WHO, CHD is the leading cause of death toll in India. This year in 2010, 60 percent of the world's heart disease are expected to occur in India
What is even more alarming is the fact that there is a growing trend of heart disease affecting the younger, more productive age groups.
Nearly half the deaths from heart and blood vessel diseases occur under the age of 70. A recent study by Apollo Hospitals corroborates this fact by a summary that an Indian's heart ages must faster than a Westerner's. The results were compiled from cases our hospitals have been treating across the country. What we found was that some heart disorders, including blood vessel blocks found in 35-year-old Indians, are similar to those found in an average 60-year-old in the US.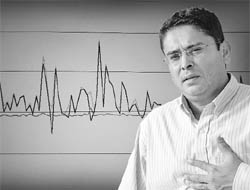 Photos: Thinkstock photos/Getty Images
The predisposition of Indians to heart disease has long been evidenced in the scientific community. Studies have indicated that we have elevated levels of LDL cholesterol and triglycerides, and also suffer from a deficiency in HDL cholesterol (the good cholesterol that helps clear fatty build-up of blocks in the arteries). Additionally, we tend to gain weight in the abdominal region, our abnormal waist to hip ratios putting us at a greater risk for heart disease.
Then again, our studies reveal that about 10 percent of Indians develop heart disease without having any obvious risk factors. Our scans have revealed that heart disease may act as a precursor to diabetes and hypertension and many Indians between the ages of 35 and 60, who see themselves as healthy individuals, may actually have heart problems. Since most heart diseases show no symptoms, we often have instances when young patients come to us only after the damage is done.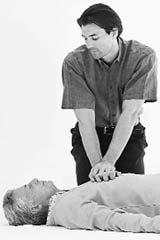 'Heart Disease Capital of the World' !
The problem of heart disease in our country has assumed epidemic proportions, earning India the dubious sobriquet of being the 'Heart Disease Capital of the World'. The following are some pointers to the enormity of this problem:
n The World Health Report (2002) projects cardiovascular disease to be the largest cause of death and disability in India by 2020 (WHO, 2002).
n The World Health Organization also estimated 60 percent of the world's population to be Indian by 2010, and by 2015, half of all deaths in India are likely to be caused by Coronary Heart Disease (CHD).
n Indian men are three to four times more susceptible to having a heart attack than their western counterparts.
n We now have more people suffering from diabetes, which raises the risk of heart diseases.
n In the last 50 years, coronary diseases among the urban population have risen from 4 percent to 11 percent.
Frightening scenario
The burden of cardiovascular diseases (CHD) in India is so huge that according to the WHO, CHD is the leading cause of death in India. In this year 2010, 60 percent of the world's heart disease is expected to occur in India.
There is also a wide gap between availability of cardiology expertise and load of cardiac morbidity in rural as well as urban areas. India is the second most populous country in the world, with over 1.18 billion people (estimate for April, 2010). About 60,000 cardiac surgeries are performed every year when the need is for more than 2 million surgeries every year, and about 70,000 stent procedures are carried out every year, while the need is for more than 4 million!
Even these figures are actually an under estimation because the need is multiplying every year, as Indians are known to present with coronary heart disease about 10 years earlier than in Western countries, and risk factors like diabetes and hypertension are escalating rapidly.
Identifying Risk Factors
While socio-economic transitions (living habits altered by urbanization and globalization) and demographic transitions (increasing life expectancy, with more deaths occurring at older ages) contribute to the rise in the risk of heart diseases, much of the risk is avoidable.
Many of the deaths due to heart attacks and strokes can be prevented or at least postponed to a much older age, with very few succumbing before the age of 80. Scientific evidence indicates 7 risk factors, which if addressed, can significantly reduce the risk of heart disease: smoking, cholesterol, blood pressure, diabetes, lack of exercise, obesity and stress. The risk of heart disease can be significantly reduced through simple lifestyle modifications.
How do we prepare ourselves?
Clearly, the way forward is for us to recognize that many of these risk factors can be prevented or reduced by making intelligent choices. Keeping away from tobacco greatly reduces our risk factor, while adopting a more sensible approach to our diet too has immense benefits. Reducing salt consumption decreases the number of deaths due to strokes by 22 percent and those from heart attacks by 16 percent.
Avoiding unhealthy fats, reducing refined sugars and increasing the intake of fruit and vegetables further reduce the risk substantially. Physical inactivity increases the risk by 1.5 times while even moderate activity, regularly performed, is very protective.
With healthy lifestyle habits, risk factors such as body weight, belly fat, blood pressure, blood sugar and blood fats can be kept under check. The WHO believes that 75 percent of the risk can be prevented by lifestyle modification.
Apart from all these, it is necessary to undertake regular checkups for identification and estimation of risk factors, if present. This is recommended for all adults, and especially so for those with a family history of premature heart disease. Risk awareness and evaluation is the first step for the individual, as well as the physician, to take effective measures to reduce it. Through a judicious combination of lifestyle measures (always needed) and drugs (whenever needed), much of the risk can be avoided or even reversed.
Raising Public Awareness.
There is also a need for initiatives to raise public awareness with respect to heart health. In fact, there is a need for a crusade to awaken the masses that are largely negligent of the risks of impending heart disease and its impact on productivity.
Recognizing the health risk that the population faces, Apollo has recently embarked on a crusade - the Billion Hearts Beating campaign against heart disease. The campaign focuses on raising heart health awareness amongst Indians. This crusade marks a momentous milestone, as it aims to reverse India's infamy of being known as the 'Heart Disease Capital' of the world. Ever since the launch of the campaign, thousands of individuals from all walks of life are taking a pledge on www.billionheartsbeating.com, indicating their desire to make smarter choices for their heart health.
Dr Prathap C Reddy is Founder and Executive Chairman of Apollo Hospitals Group