The experience of having undergone a major procedure like bypass or angioplasty should afford an opportunity to the patient and family members to adopt healthier lifestyles, for they play a major role in ensuring long-term good health and disease-free survival
Bypass or angioplasty done. Now what?
Naresh Trehan
When a diagnosis of blockage in the arteries of the heart is first made, it usually comes as a shock to the patient. The first reaction in many of the patients after undergoing an angiography is to enquire whether they will be alright with medicines alone or not. Unfortunately, that is not always possible and several people require angioplasty or a bypass surgery to ensure event free, fruitful and active lives. These are life-changing experiences for many people and having undergone that, the next question is what do we do now so that we remain healthy and free from recurrences.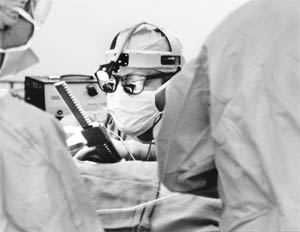 It is important to realise that both angioplasty and surgery are palliative procedures and not curative, that is,they take care of the major immediate problems, but the disease process is still active and if proper precautions are not taken, there are greater chances of new blockages developing and the previous ones getting reblocked. These procedures, by themselves, do not alter the basic disease process in an individual's arteries. It is a mistaken belief in several individuals, after the initial shock has worn off, that they are now cured and can do whatever they want. In reality,nothing is farther away from the truth. If at all, the experience of having undergone a major procedure like these should afford an opportunity to the patient and family members to adopt healthier lifestyles, for they play a major role in ensuring long-term good health and disease-free survival. These are generally simple facts, known to all but often ignored and taken for granted and so they need to be reinforced.It is also important to emphasise that preventive measures remain the same whether a person is only on medical treatment or has had an angioplasty or a bypass surgery.
One would think that all this is commonsense, not rocket science. Yet, you would be surprised how often this advice is not followed!
Diet, exercise and weight loss: We are what we eat!! An old saying, specially true in this situation. One does not have to sacrifice taste and appealing food, but some modification is required. Total fat intake needs to be restricted and a rough estimate is about half a kg of cooking oil is to be used per person in a month. One should also use more than one type of cooking oil as certain nutrients may be present in one oil and others in a different one. A combination of sunflower or groundnut oil with olive oil and occasional use of mustard oil is fine. An occasional indulgence is allowed, but only if it remains occasional! Too many sweets and unrefined sugars add to weight and increase certain blood fats called triglycerides. Total calorie intake has to be restricted. Eat five times a day, but eat right and take small amounts at a time. Plenty of vegetables and fruit, whole grain cereals and fish are recommended. Certain heart patients are recommended low salt diet and restricted amounts of fluid intake, specially if heart muscles have become weak. These instructions need to be adhered to.
Gradual increase in exercise, reaching to about one hour of walk at least five times a week is recommended for most of the patients, unless there are specific contraindications. More vigorous exercises and sports activities should be undertaken in consultation with your cardiologist. Exercise not only strengthens the muscles and tones up your body, but is also helpful for weight loss and cardiovascular health. Exercise should not be undertaken on a full stomach and one should avoid exposure to extreme cold. Therefore, very early morning walks on cold days are best avoided.
Overweight is an additional risk factor for patients with heart disease and imposes extra strain on the heart. Additionally, it contributes to several other health-related problems like arthritis which restrict mobility and impede exercise, further preventing weight loss. Weight loss can generally be achieved with prudent diet and regular exercise as outlined above. One should keep a target of about 2 kg per month till the target is achieved and then ensure that it is sustained by weighing oneself twice a week. Remedial action should be taken if weight increases by 1-2 kg and one should not wait till there is a substantial weight gain.
Smoking and alcohol: Tobacco in any form is to be absolutely avoided, whether chewed or in any form of smoking. It causes or aggravates several diseases like heart attack, cancers of lung and mouth, blood pressure, blockage of the arteries of limbs causing gangrene etc. Even passive smoking has been shown to adversely affect a person's health. It is, however, difficult to stop and requires constant support from the family and counselling by the physician. There are nicotine patches and gum and certain drugs which help but most of all, a strong motivation is required. Once a person stops smoking, the benefits are visible within a few days and the risk keeps decreasing progressively.
Alcohol has always been a contentious issue. Generally, a glass of wine or two small drinks of 30 ml each for men and one drink for women are acceptable 2-3 times a week. However, only some people are likely to adhere to that limit. As a saying goes: "One drink makes a new man out of you, but the problem is that this new man now wants another drink". So, if you have to drink, stay within this limit. Certainly, nobody should be advised to start drinking as a therapy!
Diabetes and high blood pressure: These two are very important risk factors for patients of heart disease and often not well controlled. Blood pressure needs to be maintained below 130/85 for all persons. A common misconception among people is that the BP should be age+100, which is not true. It is easy to learn to monitor blood pressure at home which should be done at least once or twice a week, even if it is well controlled. Diabetics are advised to keep a glucometer at home and keep a record of their blood sugar levels at least once or twice a week depending upon the stability of their sugar values. Anytime they find that it is out of range, the dose needs to be adjusted. This strategy also empowers the person to have a better control of their sugar levels, especially if there has been dietary indiscretion. A major problem in diabetics is that their heart disease may progress and they may not be aware of it. Pain is often absent and there may only be subtle changes like increased breathlessness or fatigue. Any suspicious symptoms in diabetics, therefore, need to be taken seriously.
Followup and medicines: Regular checkup with your cardiologist is important for several reasons. The frequency of checkups will depend upon the severity of the heart disease and the kind of medication required. For those people who had suffered a major heart attack resulting in significant damage to their heart muscle, the monitoring has to be closer. They may require periodic adjustments of their medicines, especially if their symptoms persist. A constant chest discomfort over the scar area is quite usual soon after a bypass surgery and should not be a cause of concern. It takes 3-6 months to settle down in a majority of individuals. In the first few weeks after a bypass, one should avoid pressure or trauma to the chest. However, at any stage, if a person experiences chest discomfort or breathlessness on walking which is relieved with rest, a checkup is required. As mentioned earlier, diabetics need to be a lot more alert to even minor symptoms. Three or four months after a bypass or angioplasty, one should consult their cardiologist for a review of their cardiac status and ensure that their lipids, kidney functions and haemoglobin levels are normal and a treadmill test or an Echo, depending upon their disease may be required. A yearly check on the same lines helps in an early detection of any recurrence of the disease.
Medicines that a person needs to take by and large remain the same for people who have had angioplasty or surgery or are only on medical followup. Usual prescribed drugs are blood thinners, medicines to keep cholesterol under control and some other medicines which reduce the chances of recurrence of the disease. In addition, people who have had their valves changed need to take stronger blood thinners called anticoagulants either for three months for tissue valves or lifelong for metallic valves. These drugs require close monitoring to ensure that their effect is within the optimal range because overdose and underdose can both have disastrous consequences.
Reblockages: Despite tremendous technological advances in this field, a small number of patients will get roblockages of their arteries. The reasons may be poor quality of arteries, especially in diabetics, poor adherence to the preventive principles outlined above, technical reasons or progression of the disease over time. If this is suspected by your cardiologist, further investigations may be advised, which could be stress test, thallium, coronary CT angio or a catheter angiography. If a significant blockage is found, a decision may be taken for an angioplasty or a bypass surgery. It is important to understand that having had a bypass or angioplasty does not exclude a person from having the other procedure in course of time, should it be required. A second or a third bypass, if required, is possible in technically advanced centres with acceptable results.
Optimal utilisation of technology and medical treatment and adherence to these simple principles generally ensures that a person with coronary artery disease can lead a fruitful and active life with relative freedom from further symptoms. Psychosocial support in the first few weeks after a heart disease and prudent lifestyle later on are the keys to achieve these goals.
The writer is chairman and managing director, Medanta - The Medicity, Sector 38, Gurgaon