PUNJAB

HARYANA

JAMMU & KASHMIR

HIMACHAL

REGIONAL BRIEFS

NATION

OPINIONS

LETTERS

BUSINESS

SPORTS

WORLD


Eye on Hisar byelection
Govt to hasten development projects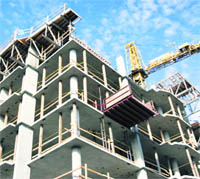 Hisar, July 11
With the byelection to the Hisar Lok Sabha seat in the offing, the government has decided to speed up development projects in the area. All the projects announced by Chief Minister Bhupinder Singh Hooda have been accorded official sanction and funds have been allotted to ensure that many of these are completed before the election takes place and work commences on the rest of them.
Despite getting plots, Ambala dairies refuse to shift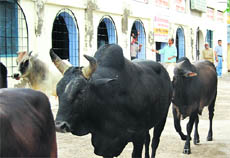 Ambala, July 11
It seems that the dairies of Ambala City would never be shifted outside the urban areas as the repeated and sincere efforts of the administration have failed to persuade dairy owners. Around 200 medium and small dairies are still present in urban areas.
Govt revises norms to check misuse
July 8, 2011
State to get power through 'banking' arrangement
July 5, 2011
Intensive revision of electoral rolls on the cards
July 1, 2011
Cong divided over IMT project
June 28, 2011
Anti-encroachment drive fizzles out as police goes easy
June 24, 2011
State ahead in per capita milk availability
June 21, 2011
Multi-speciality hospital only in name
June 17, 2011
Ignoring UGC rules on VCs' appointments, Haryana style
June 14, 2011
Sirsa, Ambala take lead
June 7, 2011
Bahadurgarh units ignoring fire safety norms
June 3, 2011