To be his equal
The state and the laws alone cannot empower women. Gender equality and justice will remain a mirage till women learn to stand up for themselves, even struggle more than their male counterparts and endeavour to break the glass ceiling
Rajesh Gill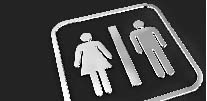 Persistence of patriarchy manifested through the continued violation of women's human rights notwithstanding, the state interventions along with the emergence of women's movement at the grassroots have placed the contemporary Indian woman in an extremely advantageous position as compared to her mother and grandmother, irrespective of religion, caste and region.
While the Constitution granted her equal rights with men in arenas of employment, education, freedom of speech, personal liberty and so on, later constitutional amendments have further consolidated her human rights.
While issues of imperfect and half-hearted implementation, along with the politicisation of gender issues in a populist democracy have frequently been highlighted in various discourses, the fact remains that women in this country have already made their visibility felt in local, regional and national political bodies, sports, bureaucracy, academics, art and literature, science and technology, defence services, corporate sector and so on. But the question is: can the state alone empower women?
Caste and gender equality
The Indian state, democratic in spirit and secular in nature, as envisioned by the Preamble of Constitution, operates through a political process that assumes extremely undemocratic and non-secular positions during elections and later. Hence the target of gender equality shall, as in the past, continue to be enmeshed with the identities of caste, religion, class and so on. We have witnessed poor Dalit women, aspiring to achieve political power, being harassed by not only upper caste men but women too.
A large number of women convicts flock the prisons having abetted their male accomplices to rape helpless women. The judges in the courts of law are tired of handling cases where young brides have entangled their husbands and their relatives in fake cases, misusing the legal provisions, to extract huge amounts of money. There are numerous cases of women who misuse their gender for promoting their career, often at the cost of other unsuspecting women. Such and other cases lead to intense public criticism of statutory provisions protecting gender equality and gender justice.
As a result, there is going to be a severe backlash to the very issue of gender equality necessitated by the opportunistic misuse of statutory provisions such as Protection of Women against Domestic Violence Act, Dowry Protection Act, Protection of Women against Sexual Harassment at Workplace and so on. Women victims of gender violence at home and at work place therefore are going to face suspicion and mistrust from different quarters, making their struggle even more painful.
Is higher education a catalyst?
A second issue that the struggle for gender equality is going to face, especially in South Asia, relates to the capacity of women to sustain or preserve the empowerment achieved by them. Here I would specially like to mention educated women in the higher education. Statistics from all over the world reveal that women's proportion in higher education both as students and teachers has increased manifold in the last few decades. In Arab states, enrolment of women in higher education has more than doubled between 1975 and 1988.
In Indonesia, there are more women in 19-29 years age group than men in higher education. In U.S. since 1979 more women than men enrolled in College Programs. In France and Germany 15 per cent of 18-25 years old are in higher education, half of them being women. But does that imply that gender equality has been achieved in higher education? In all these countries, women are concentrated in specific fields and underrepresented in technical fields, apart from mathematics, engineering and technology, which usually lead to positions of power and high incomes.
In countries like France and Finland where barriers to women's participation in non traditional areas have been significantly removed, women are still underrepresented, and this phenomenon has been termed by scholars as "Self Selection" rather than conscious discrimination.
Multi-tasking or cheating
Women shall have to look for the reasons for this horizontal segregation of gender. It has been quite long since women have been patting their own back for the multitasking done by them. Please do not rejoice, men call your multitasking as "cheating".
We cannot go on prioritising our domestic duties at the cost of efficiency at work, if we really wish to achieve gender equality at workplace. Whether at the policy making bodies of the universities, or administrative positions, women shall have to miss their presence at positions of power.
Studies have shown that women accept subordination to men more readily than to women. They find it very hard to push other women to higher echelons, with a complete disregard to "sisterhood". This is going to obstruct the goal of gender equality most severely especially at the positions of power.
Experience in countries like Bangladesh, Pakistan, Sri Lanka, India, Nepal etc. has shown that women have achieved success at the grassroots only as groups, even if it was made possible with the support of their men, who assisted them with their technical skills. Women shall have to emerge as pressure groups in order to get their share.
Emotional & physical insecurity
Another issue, which although old, is going to persist is the insecurity faced by women. Mrinal Pande narrates a touching incident in her book "Stepping Out" (2003). A mother who had given birth in a government hospital in Warangal, Andhra Pradesh, charged the hospital with having replaced her new born son with a baby girl and demanded that her son be restored to her.
The police sent the couple and the baby to Hyderabad for a DNA test and found that the blood samples of the couple matched with those of the girl. The mother then confessed that she had staged the entire drama to escape the stigmatisation and wanted to take a son back home. It is strange that even today a woman's security at home depends upon whether she has produced sons or daughters.
If women, despite all the favourable conditions at the global and local levels, have remained at the periphery, if they tend to withdraw putting brilliant careers at risk, it is only because of the physical insecurity they face in every walk of their life. Confronted by a constant fear of being molested, or teased or even raped, what kind of response do they get to confront such insecurity? Most often, they are counselled to avoid going out in the dark, not to remain in the company of men only, not to look very attractive, but take deliberate steps to look average. Such a response immediately pulls women out of situations that give them centrality be it the economic, the social or the political. Unless physical security is ensured to women in marketplace, at workplace, in a restaurant, in a train compartment, in a taxi, how can one expect them to be competent, outgoing and efficient like men? In a very disturbing example, girls working in a modern city like Chandigarh in jobs that involved odd hours narrated that while going back at night, they wear some symbols of a married woman, e.g. a choora (red bangles) or a mangal sutra, in order to show that they were married and to avoid unnecessary trouble. Where is then the security for the so-called empowered woman?
Form a pressure group
To conclude, although the state has done a good job, its role in gender equality must not be overestimated. Since it is the women who are to catch up with men in societies that are not used to such equations, be it at home or workplace, in Europe or in Asia, it is the women who shall have to struggle more. Yes, they will have to exert much more than men in the same positions in order to sustain whatever they have achieved. It is women who shall have to break through the glass ceiling and reach the spaces where decisions are made.
I do not believe that once women reach there automatically gender equality shall be achieved. Women in decision making positions shall have to remember lakhs of other women who have not yet tasted empowerment either economic or political or individual. It is painful to see women members of Sexual Harassment Committees on the universities ridicule women victims of sexual harassment and siding with men, for small political benefits. If women are not prepared to stand for themselves, no one else would, neither the state, nor men, nor the civil society. While there are a handful of successful women enjoying freedom at par with men, there is a huge majority who have not yet even learnt to dream of possessing such freedom either at home or outside. It is only as a pressure group and in sisterhood that the state and society will be forced to sit up and look at them seriously.
The writer is Chairperson, Departments of Sociology and Women's Studies, Panjab University, Chandigarh.