| | | |
| --- | --- | --- |
| | OPED — YOUTH | |
internet: In the line of (f)Ire
The not-so-modest proposal recently made about censoring the Internet by Union Telecommunications Minister, Kapil Sibal, has literally set the cat among the pigeons. The netizens cannot understand the need or naiveté behind this suggestion, and perhaps don't need to, writes Nosheen Kapoor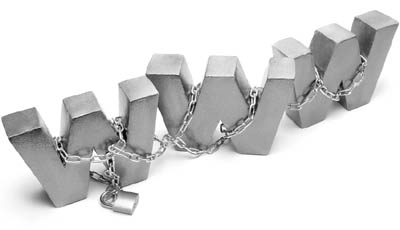 Censorship in any degree or form will always be antagonistic to freedom of expression and a threat to personal liberty. It is also considered a totalitarian tool to repress the so-called 'dissenting' voice or a voice that makes too much noise and cannot be stopped from rising a few from slumber. And when it's about censoring the media or its content, the attack is not only limited to the surface but attempts to break down the very fibre of an institution that is sustained by the act of voicing.
So when Mr Kapil Sibal expressed his indignation over some user-generated content on Internet giants such as Google, Facebook and Youtube and suggested screening of content before it found a place on people's screens, it was time to unleash some ire (on the Internet or elsewhere). Kapil Sibal who is now vehemently denying his proposal of pre-screening or pre-publication moderation of user-generated offensive and objectionable content and is quoting misrepresentation of his concerns in the New York Times article that sparked off the fireworks.  
Calling on representatives from Facebook, Google, Yahoo, Microsoft, the minister asked them to be more proactive in evaluating content before it is shared online. Peeved over the indignant and satirical portrayal of Congress President, Sonia Gandhi on Facebook, Sibal is reported to have demanded removal and better regulation of content before it is uploaded. Unreasonable as it may sound, but the demand was made and perhaps too strongly before it was met with a discouraging yet logical rationale by the companies' executives. Obviously, no one is the deciding authority on what is acceptable and what is defamatory?  
A dialogue from the movie, The Great Debators goes, "My opponent is the voice of dissent and I speak for the truth" and quite describes the situation Sibal is finding himself in. You can protect the image of your allies only to an extent but if there's going to be fire, the smoke will spread far and wide.
India comes after United States and Brazil for requesting the removal of certain content which the government terms incendiary or defamatory. As per Google's Transparency Report for India, our country had forwarded about 68 requests for removing about 358 items of content. These included hate speeches, threat to national security and a major chunk were listed under the 'government criticising' tab.  
We all know how disheartening it is to be not 'likeable' enough on the social media but we all have to live with it, don't we? And when there are cyber laws, available legal assistance in case of defamation then do we really need to resort to undemocratice measures of prescreening and Big-brotherly tactics? The IT Amendment Act of December 2008 made Cyber Law more effective and comprehensively made it more panoptic vis-a-vis the variety of crime committed in cyber space.  
And it's not only the harmless Facebook-using or gmail-accessing user who has been asked to come under the radar, there have been much stricter practices being employed in China and United States to curb what is perceived by respective governments as excessively "liberal" or intellectually threatening.  
A lot of times authoritative governments cite reasons such as pornography, terrorism, communal vulnerability to tighten the claw on the content but when most of the web companies are already implementing a certain degree of check on the content and giving users the power to "report abuse" or mark as "offensive" whatever is suitable and also offering filters to exclude particular results in their searches then intervention by government is uncalled for and instead reflective of baser objectives. Also, if there are individuals 'brazen' enough to lampoon/ satirise or denigrate those in power, then there are others who are sane enough to sift the grain from the chaff and discard the latter as fluff. Netizens are not averse to either self-policing and many are conscious of what to follow or share so as not to tarnish their online persona.
Nonetheless, the policing continues! Whether it was the print media that came under the scanner during the Emergency, the more recent closing down of Google in China or the Indian government's attempt to sabotage Research in Motion's Blackberry services, hegemonic control seems to be the way out when an unusual confidence is seen brimming on the horizon.  There's a need to regularise content on websites but not control or pre-screen it. Instead of the government intervening, the let the web giants be independent in deciding the measures or the legal bodies in conjecturing on the derogatory nature of content on the Internet. Coming of age, Internet has proved itself to be more of a sceptre of empowerment than a red flag of danger. There are countries which have obtained independence, people who have realised their revolutions and thoughts that have been acted out, all because the Internet and the social media gave them a platform to actualise their democratic rights application of which has rarely been beyond speeches and intellectual write-ups. 
Let's also not forget how the direst of constraints create the most overpowering of human curiosity.  So may be #liberty & #freedom of expression should be left as such.
The writer is head copywriting division of CueBlock Technologies, a software firm.
Youngspeak: FreeDOM Matters & HOW
If the laws are put in place, bloggers may think twice before publishing something; so there could be a chance of them being more guarded. That would defeat the purpose of blogging since it's all about sharing views candidly. At IndiBlogger, bloggers need to go through a manual moderation process that is managed by the team; where we check blogs for plagiarism, illegal and pornographic content and so on. If the blogs do not qualify for these, they are flagged off. Where issues like these have come up, the blogging community has collectively taken it up.
IndiBlogger, Networking platform on censorship and content issues.

The Internet is a global network, and therefore the laws that govern other criminal acts are ineffective for this medium. Germany has legalised pornography, therefore, pornographic content uplinked in Germany and downloaded here would technically attract penalty in India, as pornography is an offence here. But the rule of criminal law is that the country in which a criminal act is committed would have the jurisdiction to try the offence. Since the act is not a crime in Germany, how would you penalise the offender? In a story I did on internet supervision for the Free Press Journal, Mumbai, I found that most content on the Internet goes unrestricted, because the police have neither the inclination nor the man-power and technological know-how to check everything on the vast internet network.
Uttara Ramaswamy, Law graduate and journalism student

If any X-rated content is being censored, there should be no problem. If anything written against the government or any personal opinions are to be censored, it will conflict with the freedom of speech of an individual. Social media is the only place where we can discuss our concerns and if this is taken away, then instead of progressing we should get ready for an isolated future.

Rahul Ghai, Business Intelligence Consultant
People should have liberty and power to express themselves on their private spaces on the Internet and pre-screening will only be a violation of such freedom.
Aseem Shah, PPC Manager at an IT company

Censoring the internet is a cowardly behavior on the part of the government as they are trying to curb the freedom of expression of the youth of the country. The internet is a boon to develop social consciousness and mass mobilisation.
Richa Bhardwaj, Delhi-based social worker

The rise of social networking is due to an increase in biased media reports, paid news etc. In a democracy, people need to have the freedom of expression, especially when our elected ones are becoming more dutiful to their affiliated parties than our concerns.
Gaurav Sharma, political thinker
The law curbing cyber abuse
The parent legalisation regulating and monitoring the use of computers and computers system, The Information Technology Act, 2000 was amended in December 2008 to give birth to a more effective and panoptic law: Indian Cyber Legalisation which became a recognised law on February 5, 2009. The Amended IT law punishes anyone for publishing or transmitting obscene/ sexually explicit/ child pornography/ incendiary material in electronic form. There law also authorises cyber security institutions to monitor and collect traffic data or information through any computer resource for cyber security that threatens to have volatile consequences for an individual or the nation.